Ben Affleck Called His Batman in 'The Flash' His Favorite Interpretation of the Character
Ben Affleck shared that his experience filming 'The Flash' was vastly different than filming 'Justice League,' so much so that he found his last performance as Batman to be his favorite.
Ben Affleck is all set to reprise his role as Batman in the upcoming Flash film starring Ezra Miller. The Oscar-winner has admitted to having a difficult time with the DCEU in the past. But that doesn't seem to be the case with The Flash. In fact, Affleck once shared why his final portrayal of Batman might be his favorite one yet.
What made 'Justice League' the worst experience for Ben Affleck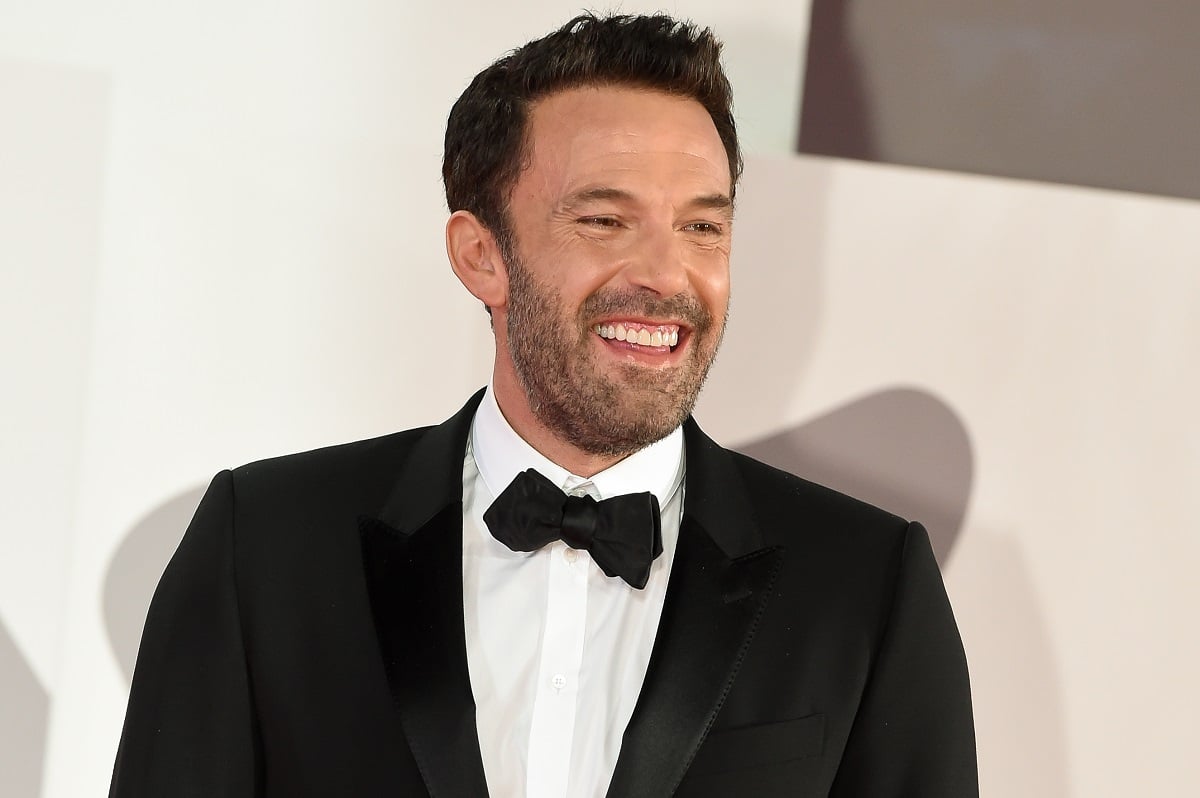 It's well documented that Ben Affleck didn't have the best time working on Justice League. This was in large part due to a combination of reasons which he had no control over. In a recent interview with the LA Times, Affleck went into a bit more detail about his thoughts on Justice League.
"It was really Justice League that was the nadir for me. That was a bad experience because of a confluence of things: my own life, my divorce, being away too much, the competing agendas and then [director] Zack [Snyder] personal tragedy [Snyder's daughter Autumn died by suicide in 2017] and the reshooting," Affleck shared. "It just was the worst experience."
Afterward, Affleck was adamant that he didn't want to do any more movies like Justice League again.
"That became the moment where I said, 'I'm not doing this anymore.' It's not even about, like, Justice League was so bad. Because it could have been anything," Affleck said.
Why 'The Flash' has Ben Affleck's Favorite Interpretation of Batman
Although Affleck had a rocky road playing Batman in Justice League, many fans were impressed with his performance as the caped crusader. But in The Flash, even Affleck seemed to rediscover a bit of love for the character. In fact, the Good Will Hunting actor felt like he found his footing playing Batman in DC's upcoming feature.
"I have never said this — this is hot off the presses — but maybe my favorite scenes in terms of Batman and the interpretation of Batman that I have done were in the Flash movie," Affleck told The Herald Sun (via Variety.) "I hope they maintain the integrity of what we did because I thought it was great and really interesting — different, but not in a way that is incongruent with the character."
Affleck also asserted he's fine if others might not accept his interpretation of the character this go around. That wouldn't negate the great time he had on set of the movie.
"Who knows? Maybe they will decide that it doesn't work," Affleck added. "But when I went and did it, it was really fun and really, really satisfying and encouraging, and I thought, 'Wow — I think I have finally figured it out,'" he said.
Ben Affleck once felt that he couldn't 'crack' his Batman movie
As many know, Ben Affleck will be stepping away from Batman after The Flash. He'll be effectively handing the reigns off to Robert Pattinson and director Matt Reeves. But in an interview on Jimmy Kimmel Live, the actor explained his thought process behind leaving both the character and the franchise.
"I tried to direct a version of it and worked with a really good screenwriter, but just couldn't come up with a version, I couldn't crack it," Affleck said. "And so I thought it was time to let someone else take a shot at it. They got some really good people so I'm excited."