Ben Affleck Demanded Creative Control in the DCEU All the Way Back With 'Batman V Superman'
Ben Affleck was famously reluctant to join the DC Extended Universe as Batman when he was approached for 'Batman v Superman: Dawn of Justice.' Afterall, he is an Oscar-winning writer and a well-respected director. So, it makes sense that he wanted some creative control all the way back when he first joined the DCEU.
Ben Affleck abruptly retired from the DCEU after starring as Bruce Wayne in Batman v Superman and Justice League. The decision had a lot to do with personal problems, as Affleck was going through a divorce and struggling with alcohol and substance abuse.
But it also had a lot to do with Warner Bros. and the Zack Snyder Justice League saga. When it comes down to it, Affleck was reluctant to join the DCEU as Batman. As a result, he was demanding creative control from the very beginning.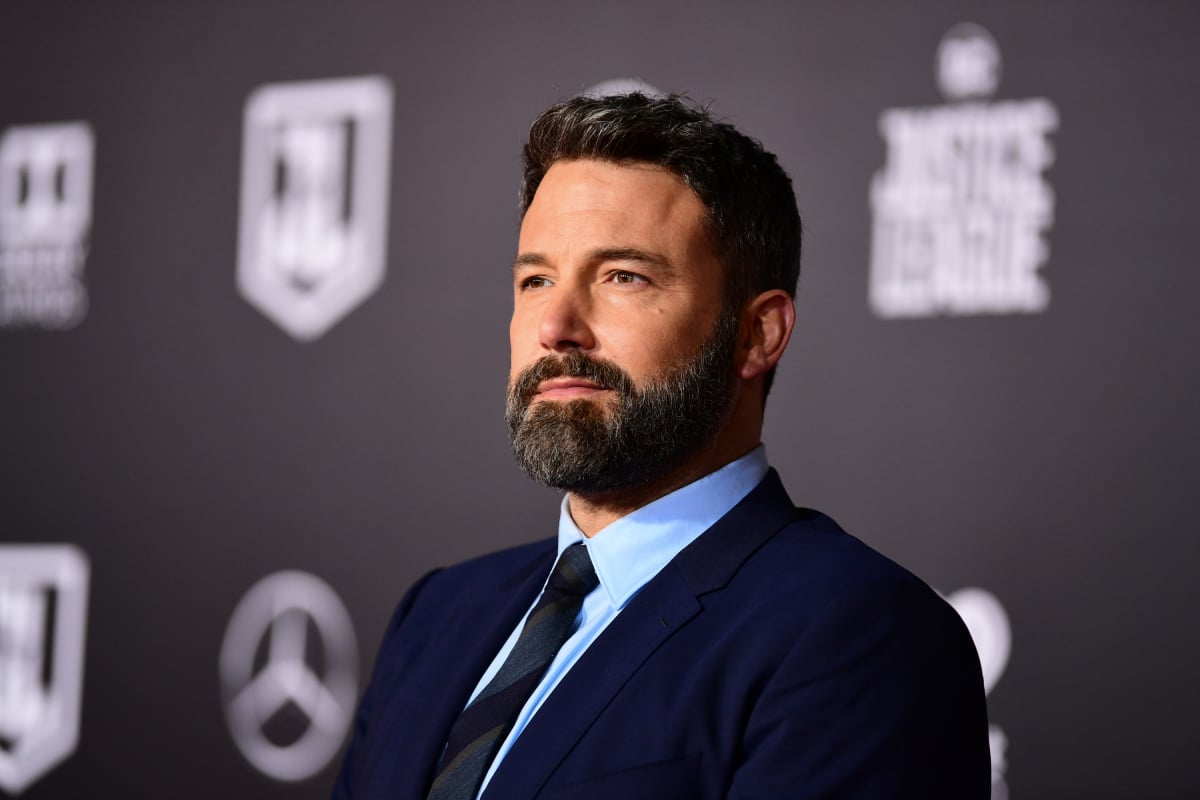 Ben Affleck had already worked with the 'Batman v Superman' writer
Affleck won a Best Picture Oscar for the film Argo, which he directed back in 2012. Argo's writer Chris Terrio also won the statue for Best Adapted Screenplay. So when Affleck was feeling uneasy about the script for Batman v Superman: Dawn of Justice, Affleck asked Terrio for a rewrite.
"Ben called me and said that he was working on this film, which was a Superman film in which he was going to play Batman," Terrio told Vanity Fair. "So he asked if I would read the script and consider doing a rewrite. He asked if I would do some character work."
Some plot points were non-negotiable
Terrio says that Affleck wanted him to bring more depth to the script and the characters. But, before he wrote one word, Terrio says that some plot points had already been determined and they weren't up for discussion.
"So it was already determined and storyboarded that Batman was going to be trying to kill Superman. And that Batman was going to have gone down a dark road. He was branding criminals, and it had certain dark elements that were nonnegotiable and already in the story," Terrio revealed.
Warner Bros. was trying to appease Ben Affleck
Terrio believes that the studio brought him in to do the rewrites just to appease Affleck. Because Warner Bros. thought "Okay, well, we have this movie star who is reluctant about doing this. So why don't we bring in this guy?"
When writing the drafts for the movie, Terrio says that it wasn't called Batman v Superman: Dawn of Justice. He says he didn't name the script, and didn't find out what the title was until he saw it on the internet like everyone else did.
"I was not consulted on the title of the film, and I was as surprised as anyone, I would not have named it Batman v Superman: Dawn of Justice," Terrio admitted. "I heard it and I thought, It just sounds self-important and clueless in a way. Tone-deaf. The intention of the film was to do something interesting and dark and complex, not quite as Las Vegas, bust 'em up, WWE match as Batman v Superman: Dawn of Justice."
The Oscar winner is reprising his Batman role
Despite the fact that he quit the DCEU – and Robert Pattinson is currently in production on Matt Reeves' The Batman – Affleck has signed on to play Bruce Wayne once again in the upcoming movie The Flash.
Immediately after it was revealed that the Good Will Hunting star would be reprising his role, rumors started to swirl that he would also be shooting a solo flick as the Caped Crusader. But according to reports, Affleck has once again demanded creative control.
Will Ben Affleck star as Batman in a standalone film?
According to We Got This Covered, after Affleck closed his deal on The Flash, a very reliable insider claimed the actor was considering a solo Batman flick. However, the source made it clear that Affleck wants creative control if he agrees to return.
The insider says that the current pitch is a prequel that takes place before Batman v Superman: Dawn of Justice. And, it would most likely be made for HBO Max. Just like the Zack Snyder Justice League cut, starring Affleck, which is now playing on the streaming service.