Ben Affleck Once Felt the Media Hated His Relationship with Jennifer Lopez Because of His Race
Before they recently got back together, Ben Affleck and Jennifer Lopez were once under intense media scrutiny. Affleck, in particular, experienced a lot of negative press during his relationship with Lopez that at one point confused him. But the Argo filmmaker had a theory that most might have had a problem with him dating Lopez because of his race.
Ben Affleck once felt that he mistakenly contributed to the negative press about him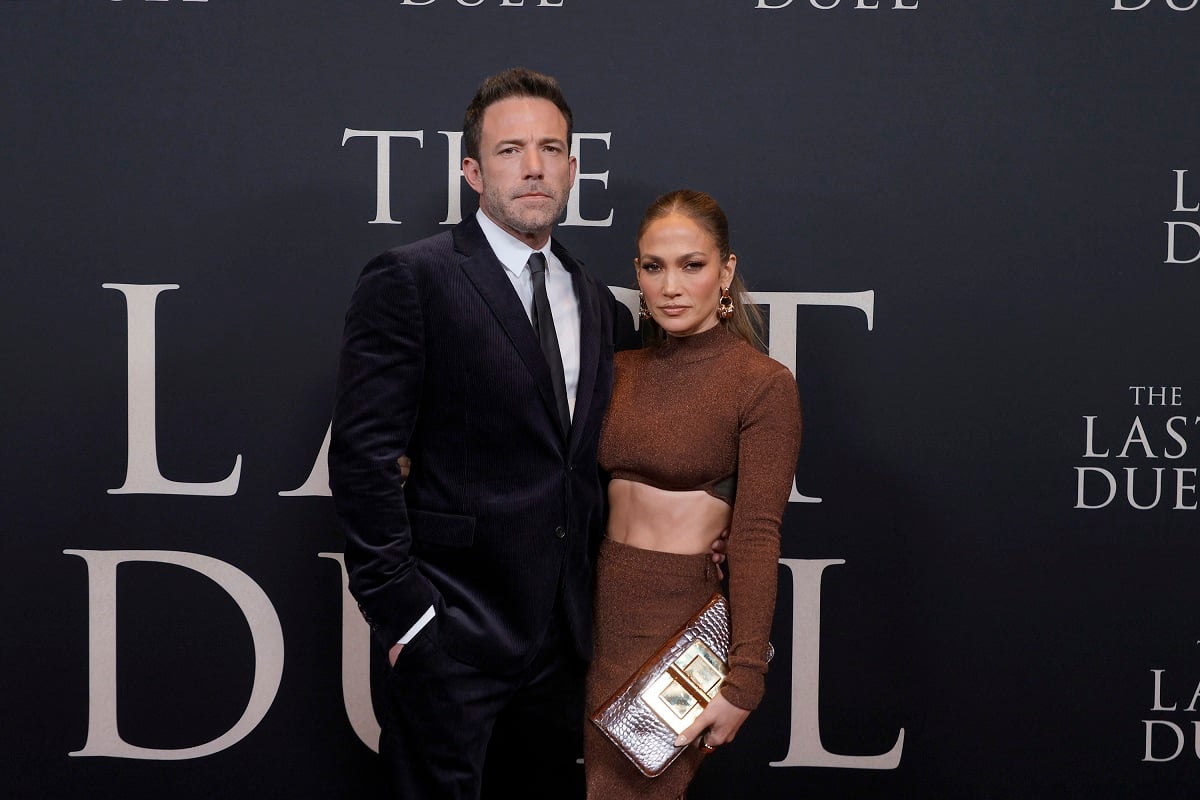 Affleck expected some level of tabloid attention during his relationship with Lopez. However, the Jersey Girl actor didn't expect the level of animosity the media had given him. Affleck began to feel like some in the media started taunting Affleck, if only to kick him while he was down.
"Unfortunately, there's an aspect of that that's like one of those fights you see on YouTube where one of them falls down, and then a bunch of people who were standing around come over and kick the person. They don't know them, they have no involvement in the fight, but they recognize a moment that they can get a free shot in, and for some people, it's just too much to resist," he once said in a 2012 interview with GQ.
On his part, however, Affleck did believe he unknowingly added fuel to this kind of media scrutiny.
"There were ways I did contribute to it, still kind of naively. Like these car dealerships would often say, 'Hey, do you want to drive around a car? Go take it as long as you like. You can drive this Rolls-Royce for nothing, for free.' The Boston kid in me thought, 'This is great! What a deal! I can just drive this car around. Let my friends drive it,'" Affleck reflected. "But then this image of a young guy in a Rolls-Royce was very off-putting to people. Probably be off-putting to me now if I saw it. And I didn't quite have the wherewithal to be smart about that at the time."
Ben Affleck once felt the media hated his relationship with Jennifer Lopez because of his race
Affleck once had another theory about the intense media attention he was getting. In a 2004 interview with Rolling Stone, the Batman V Superman star wondered if his race and class added to the hostility.
"That pushed a button. This is a country that flew into a gigantic uproar about Janet Jackson's breast. There's still a heavy-duty puritan influence going on, and we still hold ourselves to a pretty chaste ideal, which includes, buried within it, the tradition of people being with people like them," he said. "We were thought of as two different kinds of people, not just racially but culturally."
Affleck is white and had a fairly middle-class upbringing. Meanwhile, Lopez, who is Puerto Rican, grew up in poverty and was even homeless when she was 18. Because of these differences, Affleck felt that many found their relationship unexpected and a mismatch.
"Basically, it all came down to, 'Wow, I never thought those two would get together,'" he said.
Ben Affleck is glad to see Jennifer Lopez finally get the respect she deserves
Times have changed for Affleck and Lopez since their tabloid days. Their reunion was met with much less scrutiny and vitriol, the type that Affleck believed went too far, especially regarding his significant other.
"People were so f***ing mean about her… sexist, racist," Affleck once told The Hollywood Reporter. "Vicious s*** was written about her in ways that, if you wrote it now, you would literally be fired."
The media has shown much more respect and admiration for Lopez and her accomplishments. Which Affleck felt was well-deserved.
"Now it's like she's lionized and respected for the work she did, where she came from, what she accomplished — as well she f***ing should be," he added. "I would say you have a better shot — coming from the Bronx — of ending up as like [Justice Sonia] Sotomayor on the Supreme Court than you do of having Jennifer Lopez's career and being who she is at 50 years old today."
RELATED: Ben Affleck Once Called the 'Fascination' With His Jennifer Lopez Relationship 'Strange'