Ben Affleck and Matt Damon Used Their 'Good Will Hunting' Cover Story in 'Variety' To Secure an Apartment
Ben Affleck and Matt Damon have been best friends for a long time. After growing up together in Massachusetts, the two moved out to Los Angeles in pursuit of careers in the movie business. 
Even though it took some time, the two found had a breakthrough after writing the screenplay for the Academy Award-winning film Good Will Hunting. The success of the film launched the acting careers of both Affleck and Damon, who became two of the biggest names in Hollywood. 
And while both actors are extremely wealthy today, there was a point in time where they needed an issue of Variety to secure an apartment.
Ben Affleck and Matt Damon partied hard when they first moved to LA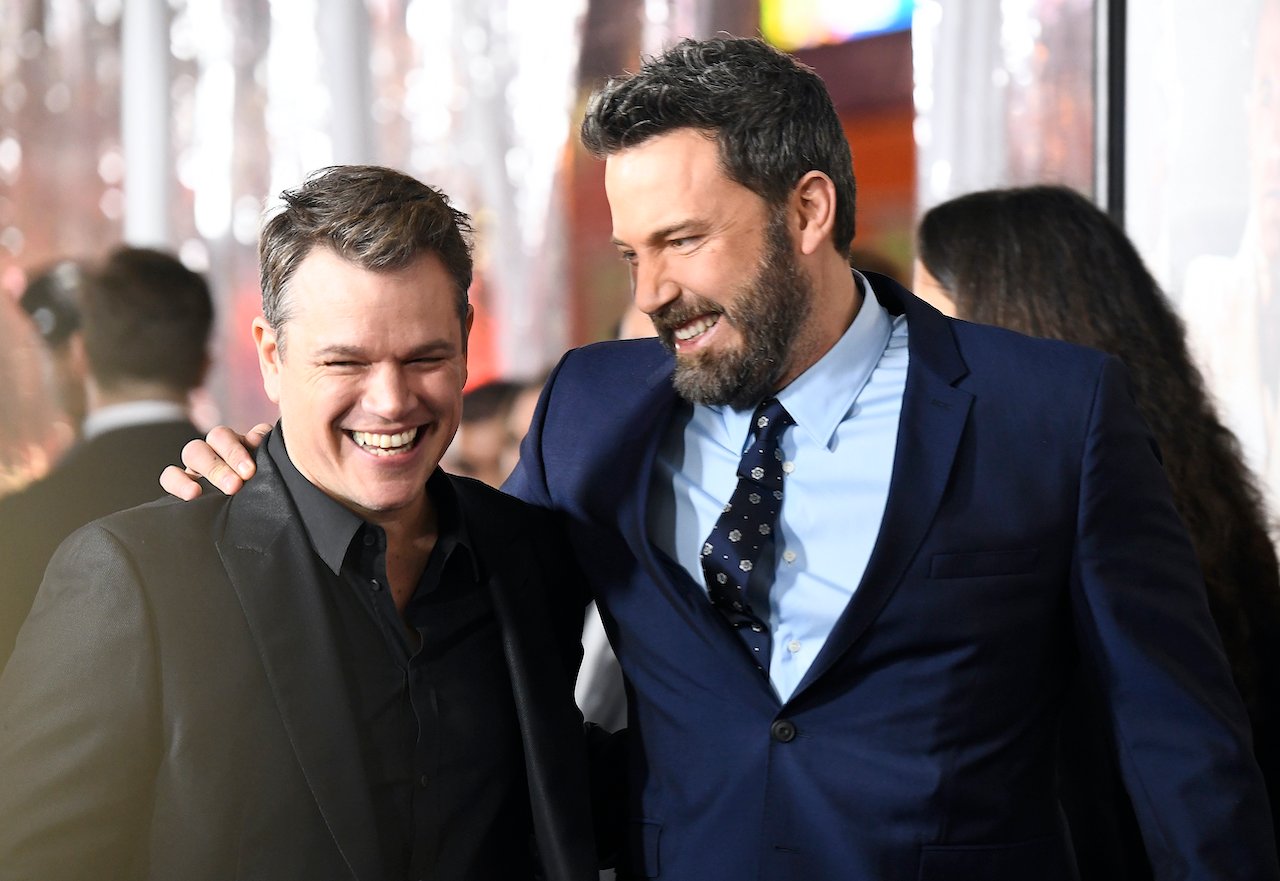 When Affleck and Damon first arrived in LA, the two were ready to make their move on Hollywood. Damon recalled their early days in the city during a 2011 interview with Forbes. 
"We rented this house on the beach in Venice and 800 people came and stayed with us and got drunk," he said.
Within several months, two blew through their savings and had to find somewhere else to live. According to Damon, he and Affleck bounced around several parts of LA as they figured things out. 
"Then we ran out of money and had to get an apartment. It was, like, everything was exciting," he continued. "So we lived in Glendale and Eagle Rock and we lived in Hollywood, West Hollywood, Venice, by the Hollywood Bowl, all over the place. We'd get thrown out of some places or we'd have to upgrade or downgrade depending on who had money."
Ben Affleck was sleeping on Matt Damon's couch when they sold the 'Good Will Hunting' script 
Eventually, the two stopped living together after Affleck found himself in a serious relationship. However, Affleck came knocking on Damon's door after he broke off the union. 
"When we sold that script, he had been engaged and that engagement had broken off," he said. "And we had already signed a lease — me and another guy we went to high school with had signed a lease for a two-bedroom."
Before long, Affleck and Damon realized that they couldn't get by in the small apartment they were sharing. The uncomfortable living situation forced them to get more focused on the Good Will Hunting script. 
"And the couch wasn't a full-sized couch and he's 6'4", so I'd walk out every morning and see his legs dangling off the side," he said. "And it was in that context that we sold the script. And I think we worked — like, we got really serious about it when we found ourselves living like that."
They had to use an issue of 'Variety' to secure a new apartment 
When their script was finally purchased by Castle Rock Entertainment, the young actors earned a substantial $600,000 windfall. They finally had the money to rent a two-bedroom apartment but hadn't gotten the cash yet. 
Instead of using bank statements, Affleck and Damon used their cover feature in Variety as proof of income to secure the apartment. 
"We literally had such terrible credit, right? We either had no credit or bad credit, and there was no reason anybody would rent a nice place to us. We didn't have cash to show. So we walked around with this Variety article because they said, 'These two idiots sold a script,' and we were on the cover of Variety. And we were like, 'Look that's us!' And that's literally how we got a lease."