Ben Affleck and Matt Damon's Screenplay for 'The Last Duel' Is Nothing Like 'Good Will Hunting'
Ben Affleck and Matt Damon shared their breakthrough movie, Good Will Hunting. Both had burgeoning acting careers independently, but they cowrote the movie that made them stars. Despite winning an Oscar for the screenplay, they haven't written a movie together until The Last Duel. How do you like them apples?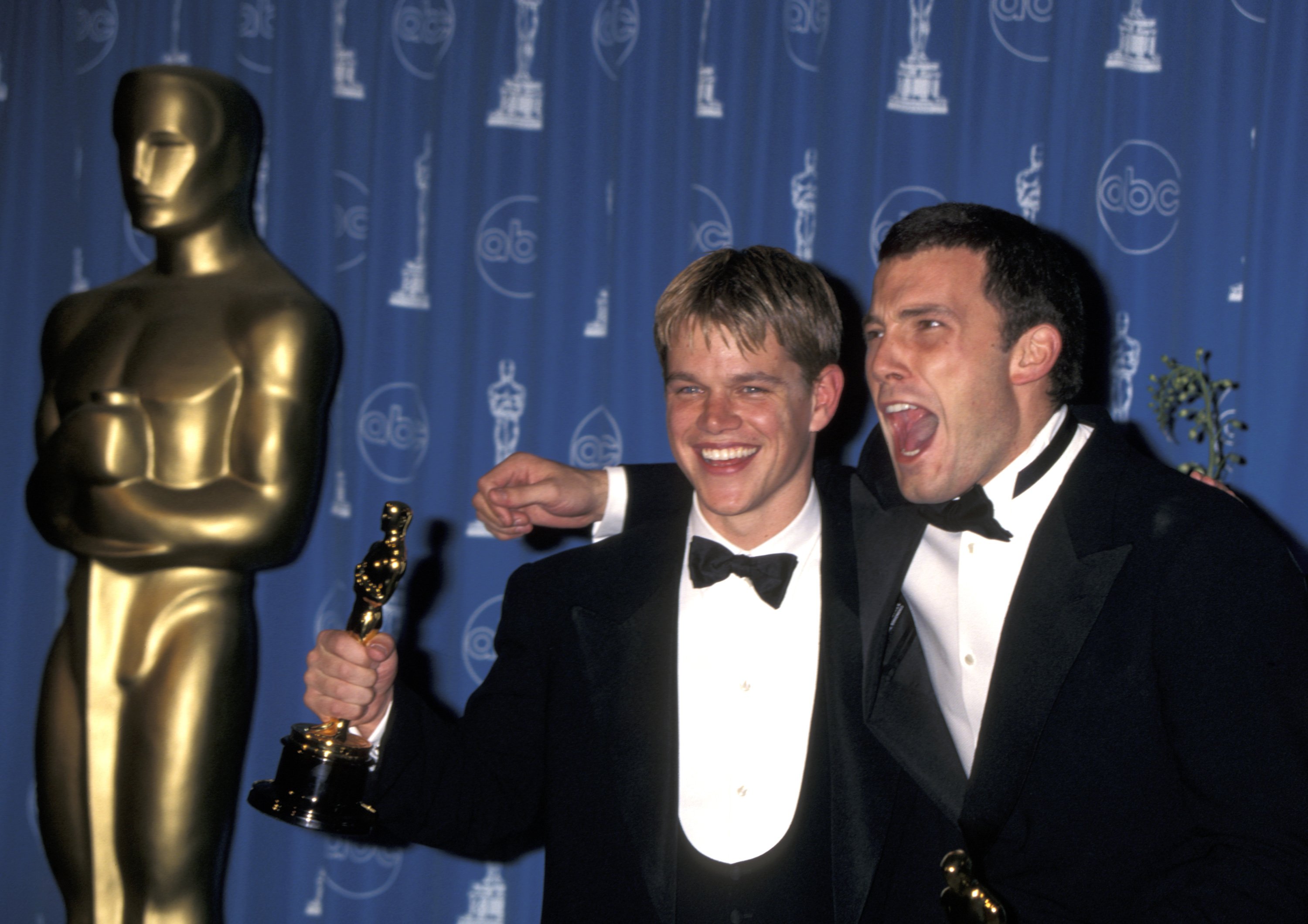 Damon was a guest on Marc Maron's WTF Podcast to discuss his latest movie, Stillwater. When Maron asked about The Last Duel, Damon explained how it's a very different movie from Good Will Hunting.
Ben Affleck and Matt Damon adapted 'The Last Duel' together
In Good Will Hunting, Damon starred as Will, a mathematics genius who learns to embrace his knowledge with the help of a psychologist (Robin Williams). Affleck played his local buddy Chuckie. It was an original idea, but The Last Duel is based on the book by Eric Jager.
"That's about the last sanctioned duel in medieval France between these two knights, one of whom claimed the other raped his wife," Damon told Maron. "We saw it as a story of these different perspectives. So Ben and I wrote the male perspectives of each knight. Nicole Holofcener writes the female perspective. She's amazing."
Matt Damon found 'The Last Duel' first
The Last Duel came to Damon through his production company. He asked Ridley Scott to direct it, and Damon co-stars with Adam Driver and Jodie Comer. Affleck plays a count.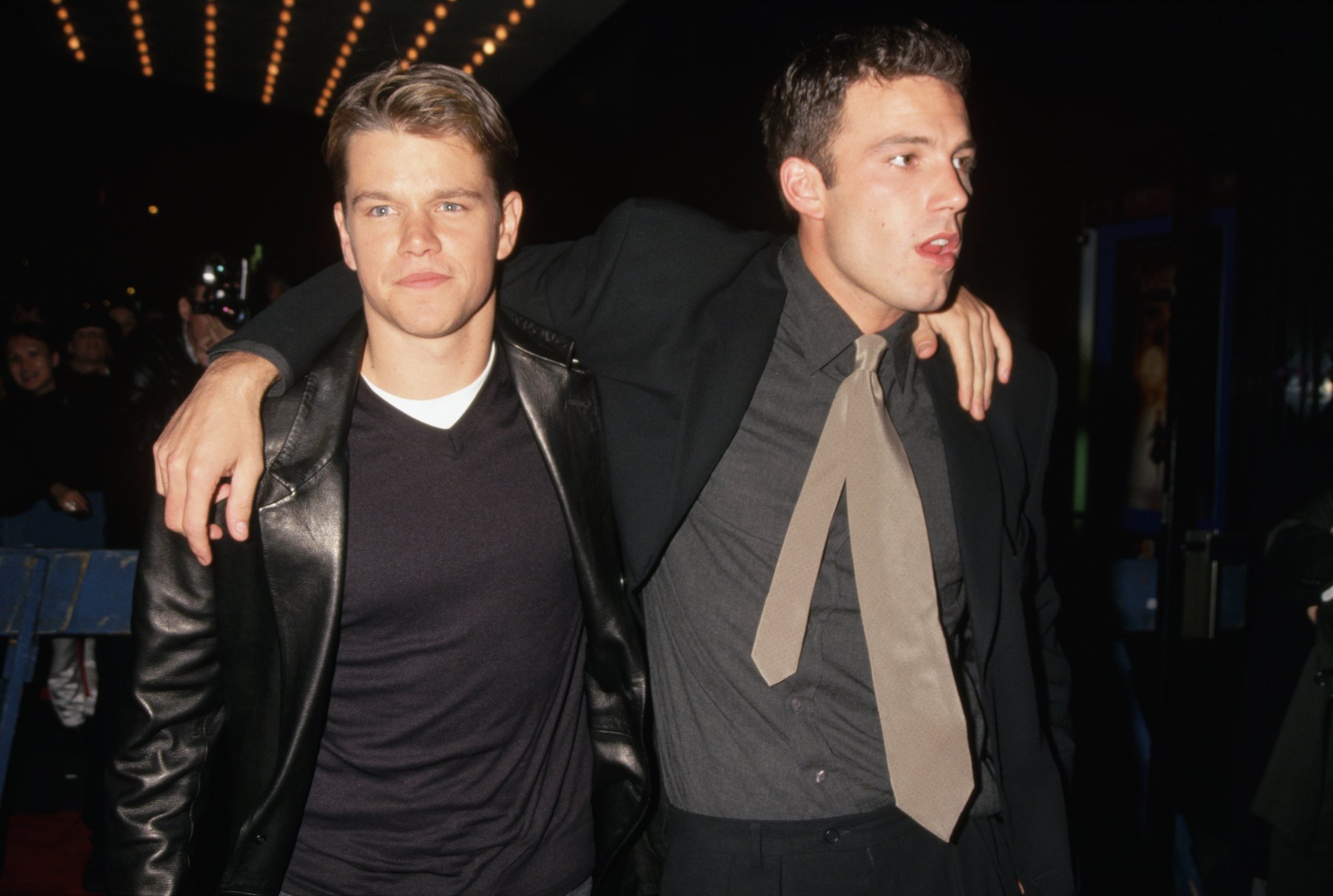 RELATED: Matt Damon Reveals John Krasinski's Hilarious Reaction to His Biggest Career Mistake
"Adam Driver and I play the two nights and then Jodie Comer plays the woman, the Lady Margueritte," Damon said. "The guy who runs development for me, Drew, handed it to me a couple Christmases ago. I was walking out the door to go on vacation and he said, 'This is your one thing you have to read.' I immediately sent it to Ridley because his first movie is called The Duelists. I just saw the title and just thought of Ridley. We'd been looking for something to do together again because we did The Martian together and really had a good experience."
Ben Affleck and Matt Damon welcomed Nicole Holofcener into their trio
Affleck and Damon began by writing the portions where the two knights tell their versions of events. Damon credited someone else with the idea to bring on a third perspective.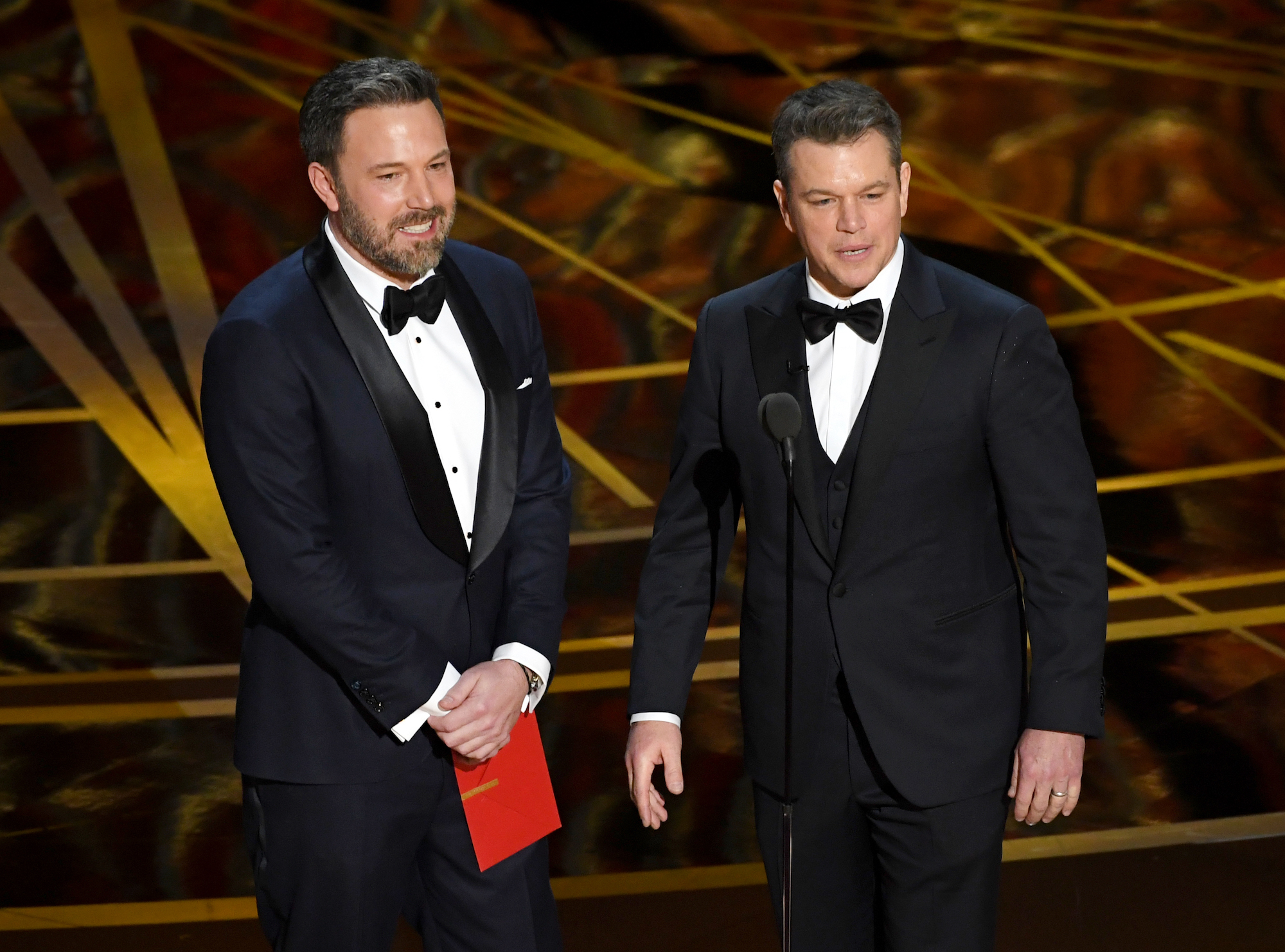 RELATED: Matt Damon 'Violated' a Family Rule to Star in 'Stillwater'
"We had internal conversations in our office," Damon said. "A great woman who works with us helped us see the light and she was right.  It's told from three different perspectives and so you revisit some things, but you're also getting new information from each. Hopefully you're leaving the movie understanding why everyone believes what they believe and what are these stories that we tell us and chivalry?"
Looking back on medieval France, Damon also learned more about the culture that led to duels.
"As I was reading the book, the first 20 pages I was like, 'How could you root for any of these people?'" Damon said. "This is an antecedent culture. In the middle of the Hundred Years War, these people are born into the Hundred Years War. They fight their whole lives, rape, pillage and die still in the Hundred Years War. What was really striking about the book was this woman. Under enormous pressure and at the risk of her own life, again and again she stood up to power and spoke truth to power."
Source: WTF with Marc Maron