Ben Affleck Roasted by 'Gone Girl' Director for Refusing to Wear a Hat
Though Ben Affleck has plenty of movies to fill out his resume, many fans agree that Gone Girl is some of his best work. A 2014 thriller film directed by David Fincher, the story follows Nick Dunn (played by Affleck) who becomes the prime suspect in the sudden disappearance of his wife, Amy. But while there was plenty of drama on the screen, there was also some off the screen as well. The largest of which was over a baseball cap.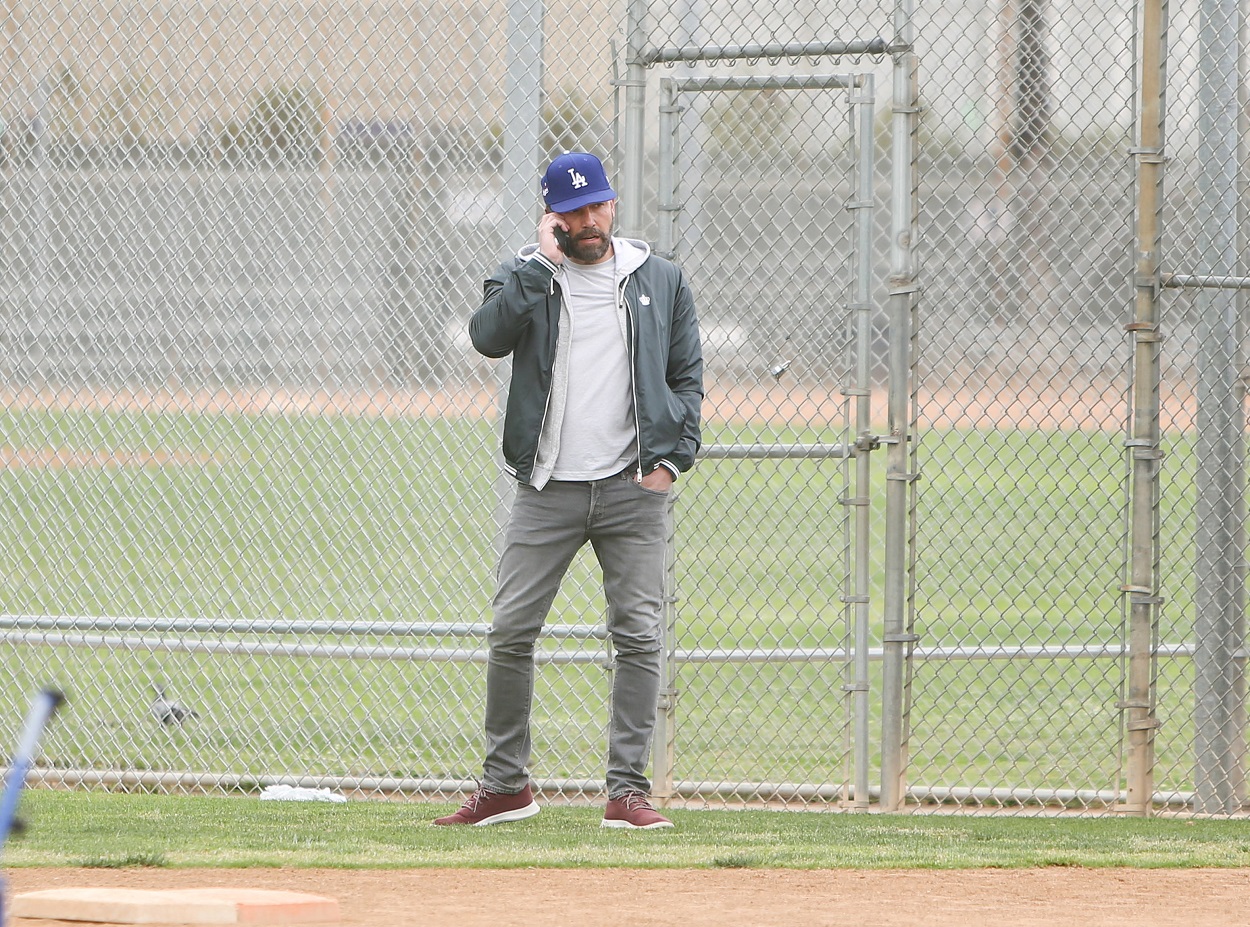 Fans of Gone Girl will recall the scene where Affleck's character, Nick, is in the airport. While waiting, he sees himself on the screen as a subject of a news report. Hoping not to be recognized, he slips a hat on and walks away. Though the scene was a very simple one, it caused no small amount of controversy. Fincher, who directed the movie, wanted Affleck to sport a Yankees hat, but Affleck outright refused because of his loyalty to the Red Sox.
Ben Affleck refused to wear a Yankees hat on the set of 'Gone Girl'
"I said, 'David, I love you, I would do anything for you, but I will not wear a Yankees hat'" Affleck shared with the New York Times in an interview about the movie. "'I just can't. I can't wear it because it's going to become a thing, David. I will never hear the end of it. I can't do it.' And I couldn't put it on my head." Affleck continued on to share how opposed he was to wearing a Yankees hat, even in character. "It was an uprising; it was a coup, I rioted," the Good Will Hunting star shared."It was a one-man riot against the Yankees."
In the end, Affleck got his way and was allowed to wear a Mets cap in lieu of a Yankees cap. However, the compromise didn't stop Finch from roasting him in the DVD commentary for the movie. The director gave his account of what happened on the set of Gone Girl for the airport scene and managed to roast the movie star in the process.
The film's director, David Fincher, roasts the movie star
"I really wanted it to be a Yankees cap but, being from Boston and not being very professional as an actor, Ben refused to wear a Yankees cap," Fincher shared about Affleck. "I mean it did not come to blows but we had to shut down production for four days as we negotiated with Patrick Whitesell [Affleck's agent] over what would be the best thing for the movie. What Patrick thought would be the best way to meet the requirements of the production and something that his client could live with, which I thought was entirely unprofessional."
While many fans (and media outlets) took this story at face value, it's more likely that Fincher and Affleck were just giving each other grief. The pair developed a real-life friendship after working together, so the level of ribbing is a pretty natural part of their relationship. Besides that, actually shutting down production for four days would've cost the movie an exorbitant amount of money, so Fincher was likely exaggerating the story. Still, we love that Affleck experienced a solid roast at the hands of the director, especially since it all started over something as trivial as a hat.