Ben Affleck 'Never Thought' He and Jennifer Garner Would Divorce
Ben Affleck and Jennifer Garner married in 2005 and have three children together. Their divorce was finalized in 2018, and Affleck still considers the divorce to be one of his biggest regrets. While on Good Morning America, the actor admitted that he "never thought" he would get divorced.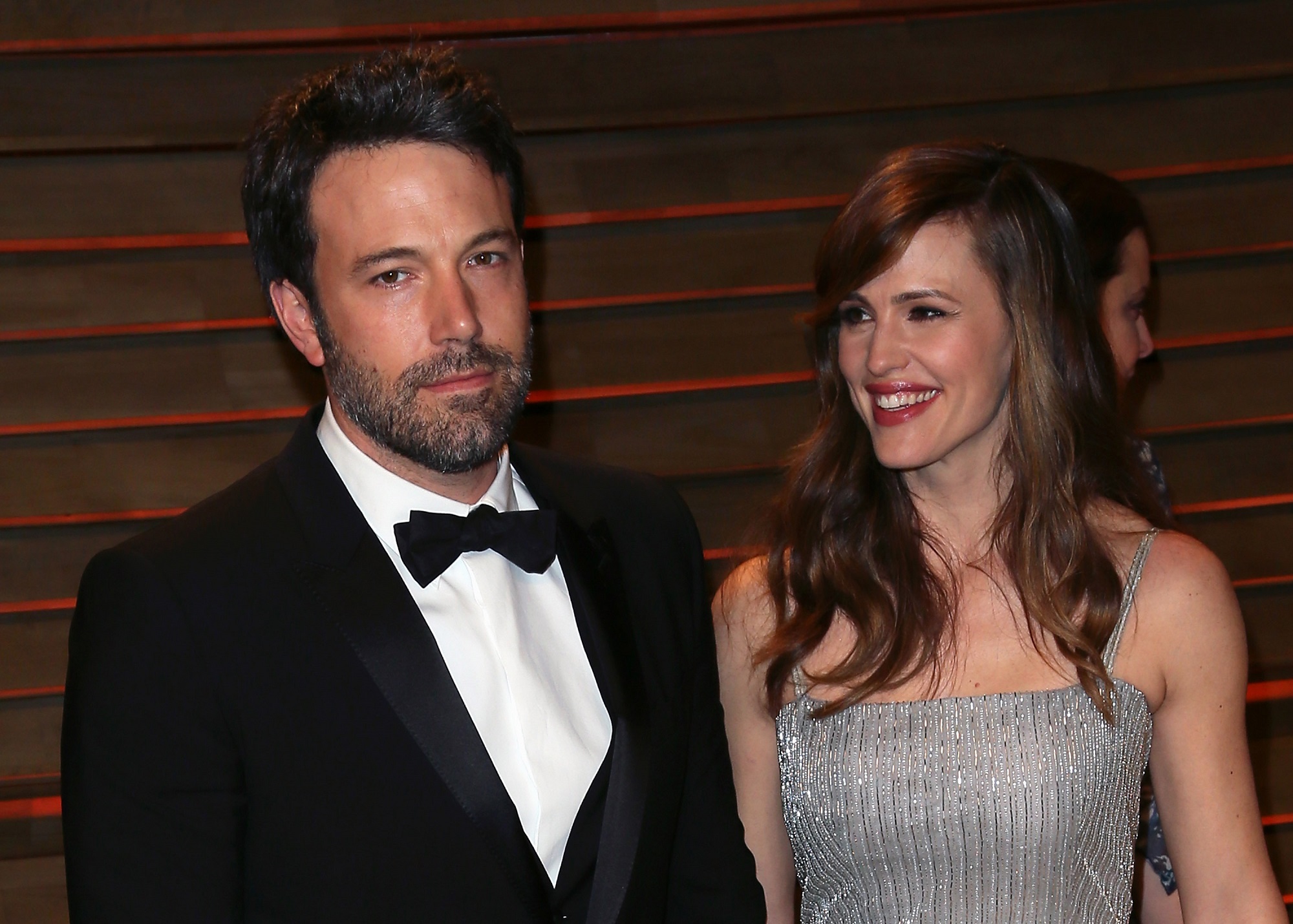 Ben Affleck never thought he and Jennifer Garner would divorce
In February 2020, Affleck appeared on Good Morning America for an interview with Diane Sawyer. In the interview, he discussed his divorce, alcoholism, and his movie The Way Back.
"I never thought that I was going to get divorced. I didn't want to get divorced. I didn't want to be a divorced person. I really didn't want to be a split family with my children," Affleck said. "And it upset me because it meant I wasn't who I thought I was. And that was so painful and so disappointing in myself."
Affleck told Sawyer that he is working to make his kids a priority.
"I really don't want my children to pay for my sins," he said. "I took the last half of the year off and I just got to be dad. Drive them to school, pick them up. Go to the swim meet, come home. You know, that's where the parenting happens. It's in the cracks. It's in the moments where you're just taking them back from soccer and they say something profound or they talk about how they're really feeling about something."
RELATED: Ben Affleck, The Weeknd, Guy Fieri, and Jimmy Kimmel All Invested in the Same Company
Ben Affleck regrets his divorce from Jennifer Garner
While speaking with The New York Times, Affleck reflected on his battle with alcoholism and his marriage with Garner.
"I drank relatively normally for a long time," he said in the interview. "What happened was that I started drinking more and more when my marriage was falling apart. This was 2015, 2016. My drinking, of course, created more marital problems."
To this day, Affleck still feels guilty and regrets the divorce.
"The biggest regret of my life is this divorce," Affleck said. "Shame is really toxic. There is no positive byproduct of shame. It's just stewing in a toxic, hideous feeling of low self-worth and self-loathing."
RELATED: 'Euphoria' Star Jacob Elordi Has a Picture of Ben Affleck and Matt Damon in His House
While Affleck acknowledges that he has regrets about the ending of his marriage, he tries to not dwell on the past.
"It's not particularly healthy for me to obsess over the failures — the relapses — and beat myself up," he told The New York Times. "I have certainly made mistakes. I have certainly done things that I regret. But you've got to pick yourself up, learn from it, learn some more, try to move forward."
The two still co-parent their children
While Garner and Affleck are divorced, the two still work hard to co-parent their three children. Affleck has always been adamant that Garner is a terrific mother. After his interview aired on Good Morning America, Sawyer read out a note that Affleck wrote for Garner.
"What I want to say publicly and privately is, 'Thank you. Thank you for being thoughtful, considerate, responsible, and a great mom and person,'" Sawyer read.