Ben Affleck Once Made a Shrine Honoring Tom Brady in His Son's Room
Ben Affleck is one of the biggest Tom Brady fans in the entertainment industry. The two have a longstanding friendship that formed after the two connected at a party following the White House Correspondents Dinner nearly two decades ago.
Since then, Affleck, a Boston native, has been an enormous supporter of Brady. Brady won six championships during his 19-year tenure with the New England Patriots before heading off to Tampa Bay last year to win his seventh.
Although Brady is no longer a Patriot, he and Affleck's friendship remains. The two have been very close for several years, and Affleck even revealed that he built a shrine honoring Bray in his son's room.
Ben Affleck put a Tom Brady shrine in his son's room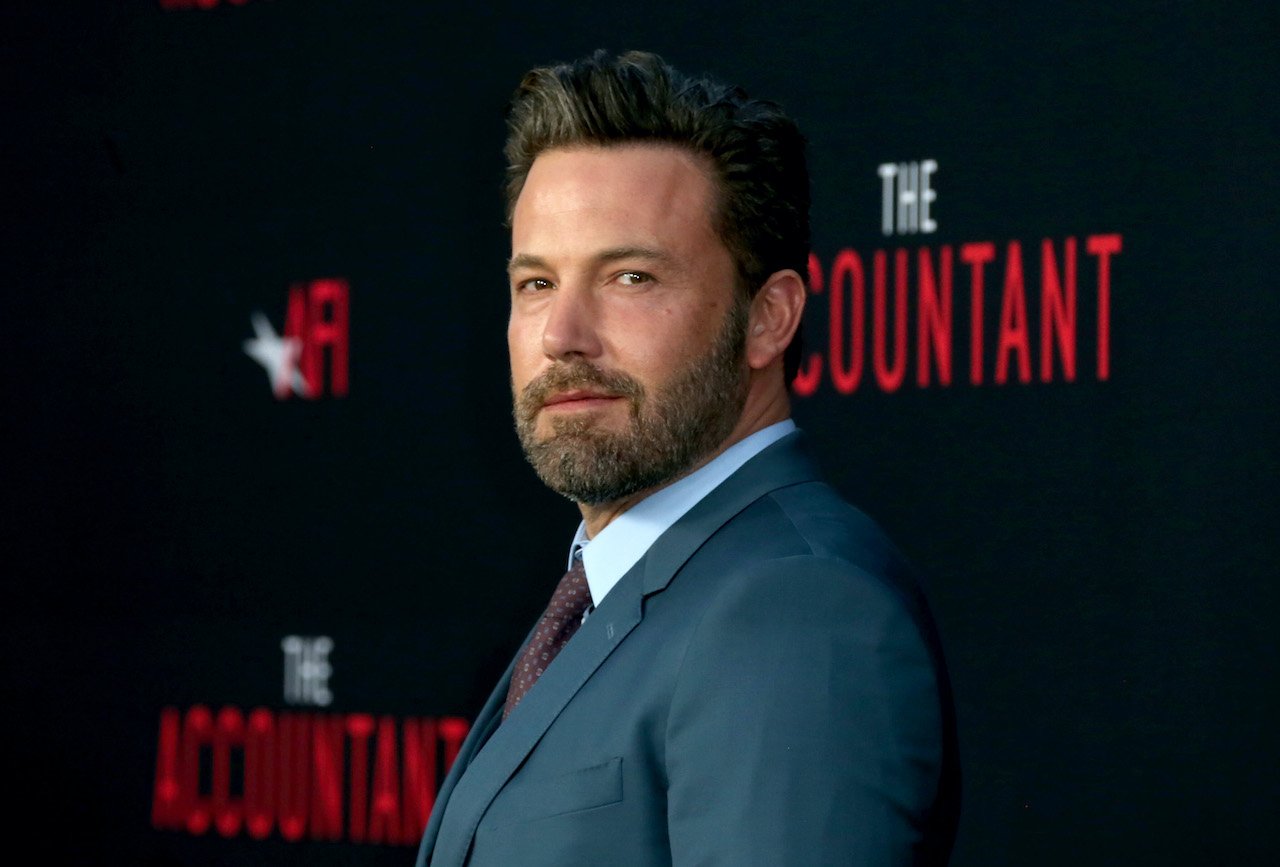 RELATED: Tom Brady Is the Same Age as This Kansas City Chiefs Quarterback's Mom
Affleck shared the details behind his Tom Brady shrine during a 2020 interview with Jimmy Kimmel.
"You've built this sort of demented shrine to Tom Brady in your son's room," Kimmel said.
"Yeah, in the Patriots jersey," Affleck said.
"I was wondering if your son—does your son want this stuff?" Kimmel asked. "I think you had a rug made out of Tom's body hair or something like that?
"Yes, I did, I did those things," Affleck said.
He met Tom Brady at a White House Correspondents' Dinner after-party
Brady and Affleck met nearly 20 years ago after Brady won his first Super Bowl with the Patriots.
"I met Tom—not to brag—the year that he replaced Drew Bledsoe, and I was actually at … the White House Correspondents' Dinner," Affleck recalled. "And I went, and there was a party, and I saw him. And they had just won the Super Bowl or whatever."
During their first encounter, Affleck could barely contain himself. Luckily, there was a mutual admiration between the two young superstars, and they quickly became friends.
"I was like, 'Oh my God, man. "So great to meet you. Dude, you're like the king of Boston," Affleck said. "And he goes, 'No way, you're the king of Boston.' I'm like, he thinks I'm the king of Boston? … I realized then that I loved him."
He and Tom Brady have a close relationship
Affleck's admiration for Brady runs so deep that he claims he'd do nearly anything for him.
"I really do love him," Affleck said, gushing. "There's not a lot I wouldn't do for Tommy,"
Later in the interview, he doubled down on his love for Brady and admitted that his extreme fandom makes Brady uncomfortable at times.
"I am child-like, just with him though," Affleck said. "And I really do love him. Like, I look up to him so much that it makes me feel like I'm 10 years old. And it makes him really uncomfortable. I'm always like, 'Hey Tom, you're the best,' he's like, 'I got it,'" Affleck revealed.
Tom Brady won his seventh Super Bowl championship and fifth Super Bowl MVP on Feb. 7 when he beat the Kansas City Chiefs.