Ben Affleck Praises 'F**ker' Kevin Feige — Is He Ready to Return to the Marvel Cinematic Universe?
In the world of superhero movies, Ben Affleck is usually associated with Batman and DC Comics. The Oscar winner is the silver screen's most recent caped crusader, appearing in both Batman v Superman: Dawn of Justice and Justice League.
But nearly two decades ago, Affleck starred as the popular Marvel character Matt Murdock in Daredevil. During a recent interview, Affleck unexpectedly showered Marvel studio boss Kevin Feige with praise. Could this mean the actor is ready to return to the Marvel Cinematic Universe?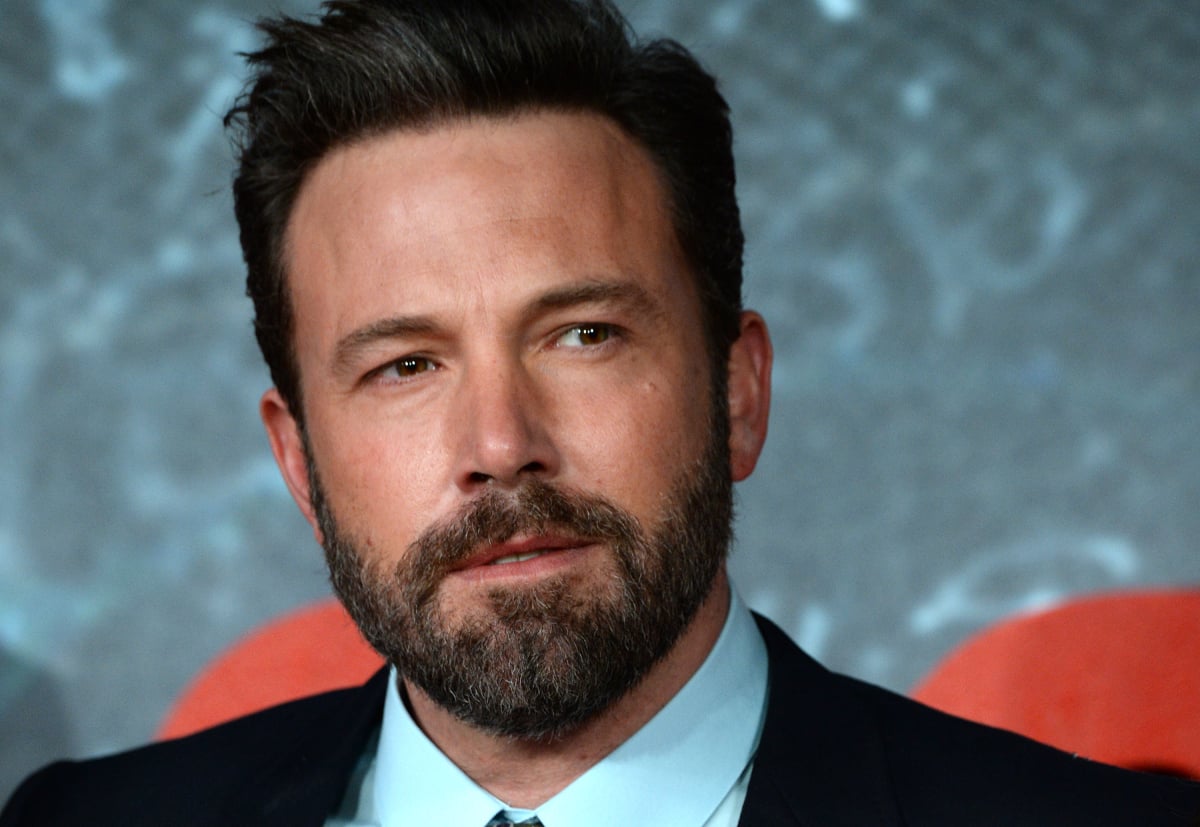 Ben Affleck isn't the only major Hollywood actor who has played multiple comic book characters
Since Feige and the MCU has taken over the world of movies during the past decade, a sort of next-level rivalry has formed between Marvel and DC. Many actors have been defined by the superhero role they play and whether or not they are a Marvel or DC character.
Jumping back and forth between the two comic powerhouses doesn't really seem like an option for most performers anymore.
But, as Cinema Blend points out, there are a number of major Hollywood actors over the years who have played multiple comic book characters. And, like Affleck, they're part of both universes. At least, sort of.
The MCU didn't officially begin until 2008's Iron Man, so Affleck's Daredevil isn't technically part of MCU canon. But, he's still played characters from both comic franchises.
Halle Berry starred as both Selina Kyle/Catwoman for DC and Storm for Marvel's X-Men. Laurence Fishburne has appeared as Perry White in DC's Man of Steel and Bill Foster in Marvel's Ant-Man and the Wasp. Ryan Reynolds has played both Green Lantern and Deadpool. Michelle Pfeiffer was both Selina Kyle in Batman Returns, as well as Janet Van Dyne in the MCU.
The 'Justice League' star showers Kevin Feige with praise
Despite his history with DC, Affleck has nothing but kind words for the head of Marvel Studios. According to Collider, Affleck worked with Feige on Daredevil, so his praise comes from his own experience and first-hand knowledge.
Feige was still a Hollywood newbie at the time and worked on Daredevil as an associate producer. He had previously worked on X-Men because of his knowledge of Marvel Comics.
During a recent appearance on The Hollywood Reporter's Awards Chatter podcast, Affleck reflected on his time working with Feige. He made it clear that trusts the producer completely. And, he also seemed open to working with the Marvel boss again.
"Kevin Feige, who is the — [I] have to say — the greatest producer, most successful producer who's ever lived. He's the only guy in the world who if he told me like, 'I know what the audience wants. This is what we're doing,' I would believe him 100%," Affleck said.
Ben Affleck admits 'Daredevil' was 'not a good movie'
While discussing Feige and Daredevil, Affleck explained that not even a producer like Feige could have saved that film. The actor admitted that it was "not a good movie," but Feige didn't really have much say in how it turned out.
"That f**ker knows his audience like no producer – he's a genius. He's like a master ringmaster," Affleck explained. "He knows exactly how much to wink at the audience, exactly when to pull at the heartstrings, exactly when to do VFX, how many jokes, what the sensibility, what the tone is."
As much as Affleck loves Feige, it doesn't necessarily mean he is jumping ship at DC and switching to Marvel. The father-of-three has had plenty of great things to say about Zack Snyder, too. Affleck's comments could easily be just one producer/writer/director complimenting another.
Or maybe, just maybe, it could be the first hint that Affleck is interested in officially joining the MCU in future phases.
Affleck will star as Batman in the Snyder Cut of the Justice League which will premiere on HBO Max later this year.