Ben Affleck's Scrapped 'Batman' Movie Was 'James Bond-ian' Reveals Matt Reeves
According to 'The Batman' director Matt Reeves, an early script of Ben Affleck's now-scrapped 'Batman' movie had a James Bond-like theme.
Ben Affleck's Batman movie will likely never happen. But Matt Reeves recently revealed what the film would have been about and suggested it had a James Bond-like tone.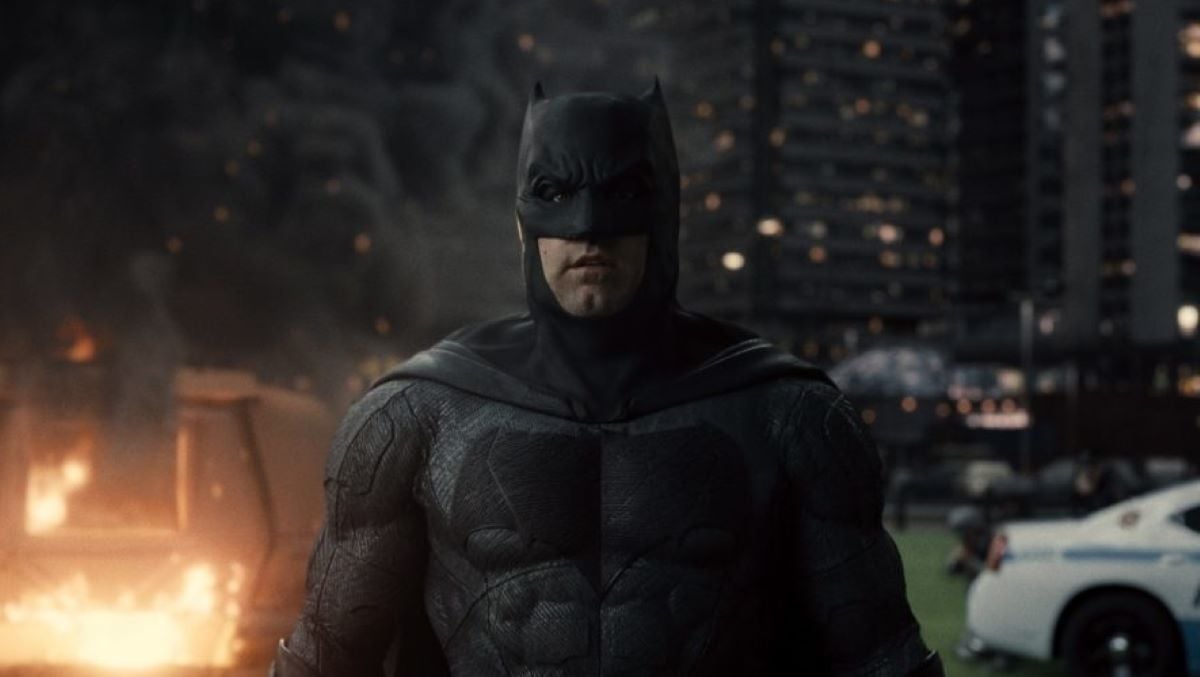 Ben Affleck was supposed to get a standalone 'Batman' movie
After Christian Bale and Christopher Nolan's Dark Knight Trilogy concluded in 2012, Affleck took over the role of the Caped Crusader in 2016's Batman V Superman: Dawn of Justice. He made a cameo in David Ayer's Suicide Squad the same year. Affleck then went on to reprise the part for 2017's Justice League. 
Henry Cavill had Man of Steel, Gal Gadot got Wonder Woman, and Jason Mamoa led Aquaman. Affleck was supposed to get a standalone film as well. And he was reportedly working on a script with writer/director Geoff Johns. 
But in 2019, Reeves announced the casting of Robert Pattinson as Bruce Wayne in The Batman. And the move signaled Affleck's movie was likely scrapped. 
However, the actor isn't done playing Batman just yet. Affleck is slated to appear in Ezra Miller's upcoming film, The Flash. 
The Ben Affleck 'Batman' movie would have had a James Bond feel
Reeves was approached to direct Affleck's movie. But he turned it down because the script didn't match his vision for The Batman — a detective story that follows the superhero's journey in his early years of crime-fighting. 
The Affleck script was written around an older, more established character. And Reeves revealed that it had a James Bond-like tone. 
"This take, I told them, pointing at the script, is a totally valid and exciting take," he said in his interview with Esquire Middle East. "It is almost James Bond-ian, but it wasn't something that I quite related to." 
'The Batman' director appreciated Ben Affleck and Geoff Johns' script 
Before Reeves started working on The Batman, Warner Bros. came to him with Affleck and John's script. The filmmaker appreciated their idea, but felt it wasn't the story he wanted to tell. 
"I read a script that they had that was a totally valid take on the movie," Reeves told Esquire Middle East. "It was very action-driven of the script. It was very deeply connected to the DCEU, with other major characters from other movies and other comics popping up. I just knew that when I read it this particular script was not the way I'd want to do it."
Reeves told the studio that he had his own ideas for the character. And he insisted he could only do the movie justice if it was his vision. 
"I said look, I think maybe I'm not the person for this," Reeves recalled. "And I explained to them why I love this character. I told them that there have been so many great movies, but if I were to do this, I'd have to make it personal, so that I understood what I was going to do with it, so that I know where to put the camera, so that I know what to tell the actors, so that I know what the story should be."