Ben Affleck's Son Was Convinced Kylo Ren Gave Him Birthday Gifts
Ben Affleck really loves his kids. The Good Will Hunting star has three children from his previous marriage to Jennifer Garner and does everything he can to create special moments with them. 
Affleck's son Samuel is also an avid Star Wars fan. Knowing this, Affleck was able to pull some strings and get Adam Driver, who plays Kylo Ren in the Star Wars franchise, to do him a big favor for his son's eighth birthday. 
Ben Affleck prioritizes spending time with his kids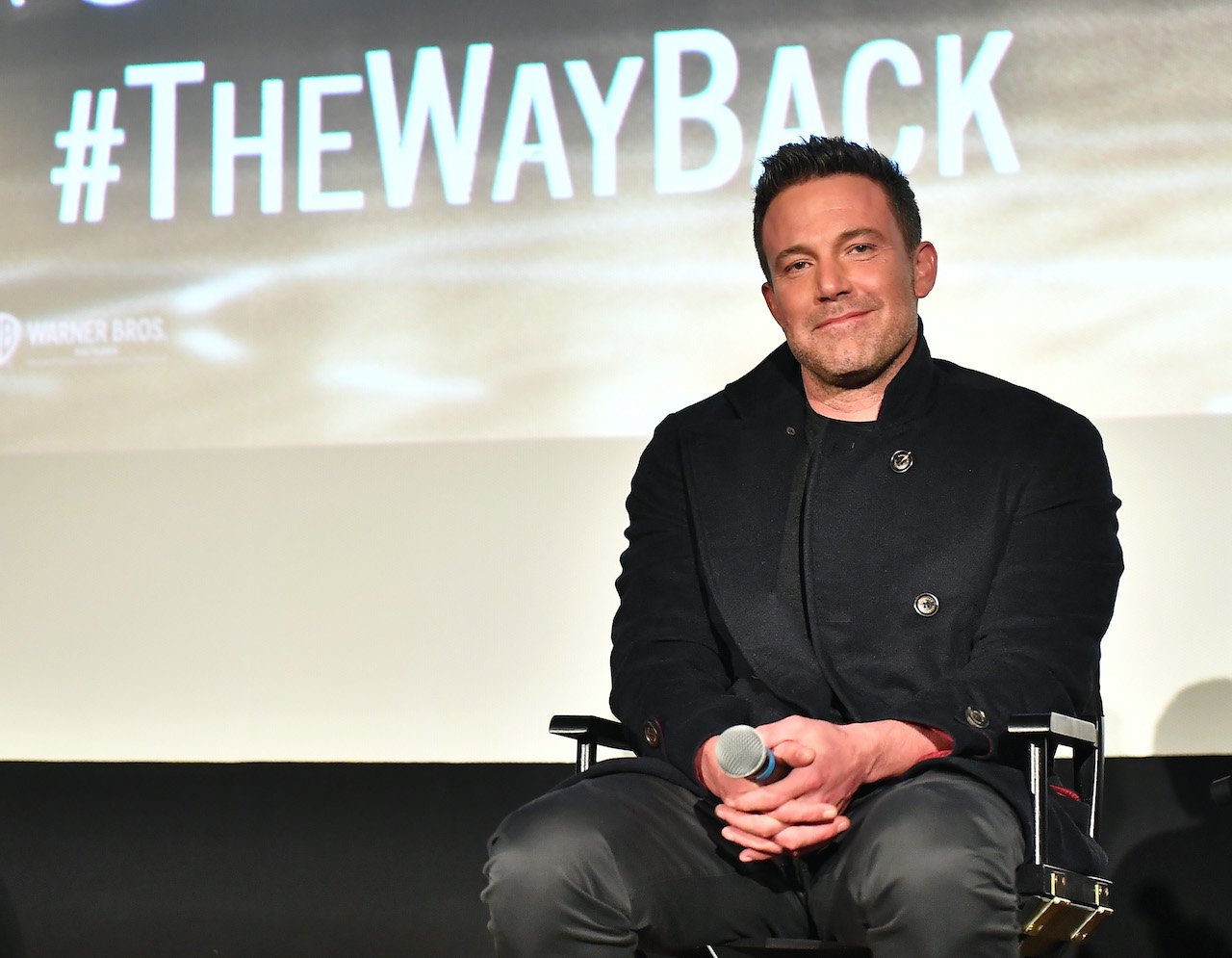 Affleck opened up about the insane accommodations he had to make to attend his son's eighth birthday party during a 2020 interview with Jimmy Kimmel. At the time, he was filming The Last Duel, an upcoming Ridley Scott period piece.  
"One of the things that's important to me is … I'm a divorced dad, I get half the time with my son, … it's his birthday, his eighth birthday," Affleck said. "So I said to them, 'I'll do whatever the schedule needs, but the 27th, I gotta be in LA."
The producers set Affleck's schedule to where he filmed right up until the 27th and then had to scramble to get back home to LA. 
During the process, Affleck had ordered gifts for his son that were supposed to be shipped to his home and waiting for him. His intentions were to stop by his home and pick up the gifts for his son's surprise party in another location. 
His son is a huge 'Star Wars' fan 
During the same interview, Affleck also revealed that his son is a big fan of Star Wars.
"My son knows that I do movies that are kind of fake, and his mom does movies and that's all pretend, but he also knows that Star Wars is real," Affleck said. "He knows there's guys out there fighting the emperor and that job needs to get done, and I can do my fake s–t, and some people can do an important job."
Affleck, who stars alongside Adam Driver in The Last Duel, told his son that he actually knows Kylo Ren, a Star Wars character who is played by Driver in recent films.
"I told him, 'I'm actually in this movie with Kylo Ren,' and his mind opened in two," Affleck said. "Like … he was like, 'But dad, but how? How do you know Kylo? Are you going to space?'"
Knowing his son was a big fan, Affleck asked his co-star Driver to make a birthday video for his son, which Driver gladly obliged to.
Ben Affleck's son thought Kylo Ren sent him birthday gifts
Unfortunately, when Affleck made it back to his home, he found out his son's gifts hadn't arrived yet. He realized he was going to have to show up to his son's birthday party with no presents, and instantly became sad. 
"It was like this sort of sinking, awful feeling," Affleck admitted.
Luckily, Adam Driver came through again and saved the day for Affleck. A colleague of Affleck told him that Driver had heard it was his son's birthday and decided to send him some gifts of his own with a signed card and a picture of Kylo Ren. 
When Affleck arrived at his son's birthday party, he let him know he didn't have his gifts. However, he told him that Kylo Ren had sent some gifts instead, and his son was ecstatic. 
"He opened the presents, I played him the video of Kylo Ren, and it was like… It was an incredibly moving and powerful moment," Affleck said. "Adam made me a hero to my kid, and I will never, ever, ever forget it."