Why Fans Think Ben Stiller and Ex-Wife Christine Taylor Are Engaging in a Secret Romance
Ben Stiller and Christine Taylor met on the set of Heat, Vision and Jack in 1999. They tied the knot in 2000, had two kids together, and divorced in 2017. Their children – Ella Olivia Stiller and Quinlin Dempsey Stiller – are 16 and 13 years old respectively.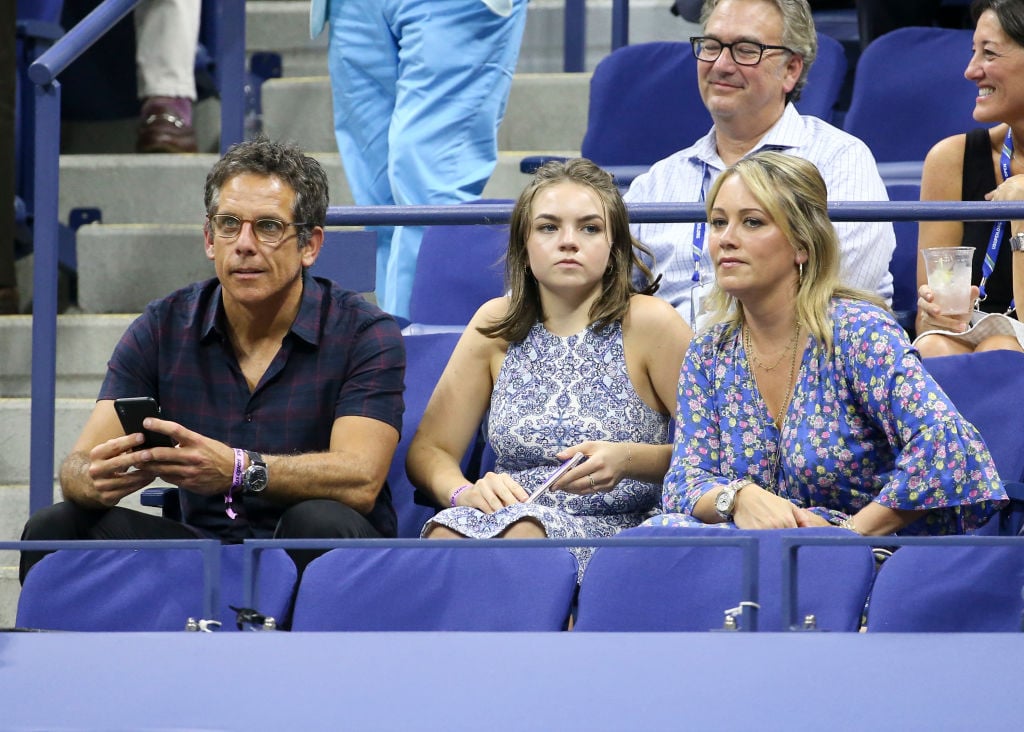 Both Ben Stiller and Christine Taylor are accomplished performers in the comedy space. Stiller, most known for starring in Dodgeball, Meet the Parents, and Night at the Museum, has won three Emmy Awards and multiple MTV awards. Christine Taylor starred in Dodgeball (alongside her then-husband), The Wedding Singer, and My Name Is Earl.

While it seemed like the stars had it all – managing to balance successful careers and a romantic relationship in the public eye – they divorced in 2017. According to Hollywood Life, many were shocked when the couple divorced because they did everything together; from starring in the same movies to trying new diet fads, these two were Hollywood's "it" couple, as they seemed inseparable and consistently head-over-heels.

Why Ben Stiller and Christine Taylor got divorced

Back in 2017, their couple announced their plans to split with the following message:

"With tremendous love and respect for each other, and the 18 years we spent together as a couple, we have made the decision to separate. Our priority will continue to be raising our children as devoted parents and the closest of friends. We kindly ask that the media respect our privacy at this time."


People 
According to an inside source, the couple struggled to balance thei busy careers with their relationship, and, based on the fall-out, the latter suffered a bit more than the former. While Christine Taylor remained focused on motherhood, Ben Stiller's career just continued to blossom, and he was consistently busy working.
Ben Stiller and Christine Taylor seem "too close"

Ben Stiller and Christine Taylor continue to co-parent and boast more success than most divorced couples do. Almost too much success. According to People magazine, the two were spotted for the first time together, since their split, in 2018. The two stepped out into NYC together with big smiles on their faces.

While remaining devoted parents is a necessity, would spending time together as a united family not send mixed signals to the kids? Their behavior has led many to wonder if they are engaging in a secret romance, but hiding it from the children. Why? If the kids know, they will expect their parents to get back together, and that may not be their intention (yet).

As adolescents, we tend to see the world in black and white, so if Ben Stiller and Christine Taylor are engaging in a secret romance, it's wise for them to keep it under wraps until the ring winds up back on her finger.

While several inside sources continue to claim they are very close friends, and simply putting the children first, the degree of "closeness" seems a bit suspicious. With all the past love there, you're telling me nothing is going on? Neither one is feeling that spark return? Only time will tell, but a renewed love seems plausible for these two former lovebirds.