'Avengers: Infinity War': Benedict Cumberbatch Improvised 1 of Doctor Strange's Snarkiest Moments
Prior to Avengers: Infinity War, Marvel's vast lineup of heroes operated mostly separate from one another — well, except for the core Avengers team. The 2019 film brought characters like Doctor Strange (Benedict Cumberbatch), Black Panther (Chadwick Boseman), and the Guardians of the Galaxy into the fold by having them unite against a common enemy: Thanos (Josh Brolin).
Of course, with so many personalities coming together, it makes sense some of the Marvel Cinematic Universe's heroes may not get along right away. That certainly proved true for Doctor Strange and Tony Stark (Robert Downey Jr.). Luckily, their disagreements led to some hilarious one-liners — one of which Cumberbatch actually improvised.
Doctor Strange and Tony Stark don't get off on the best foot in 'Avengers: Infinity War'
Despite having two of the sharpest minds in the MCU, Doctor Strange and Tony Stark don't hit things off right away. To be fair, they're also two of the franchise's most arrogant characters, so it makes sense that they butt heads throughout Avengers: Infinity War.
When they first meet, the pair almost immediately starts verbally sparring — and the insults range from creative to downright rude. Tony downplays Doctor Strange's powers by constantly referring to him as "the wizard," while Cumberbatch's Sorcerer Supreme chastises him for his blasé attitude about the Time Stone.
Of course, Strange's quips turn into something more irritable as Tony continues to poke at him. Strange eventually snaps back at the MCU's self-proclaimed genius, billionaire, playboy, philanthropist. However, his snarky response wasn't actually in the script.
Benedict Cumberbatch improvised one of Doctor Strange's snarkiest 'Avengers: Infinity War' moments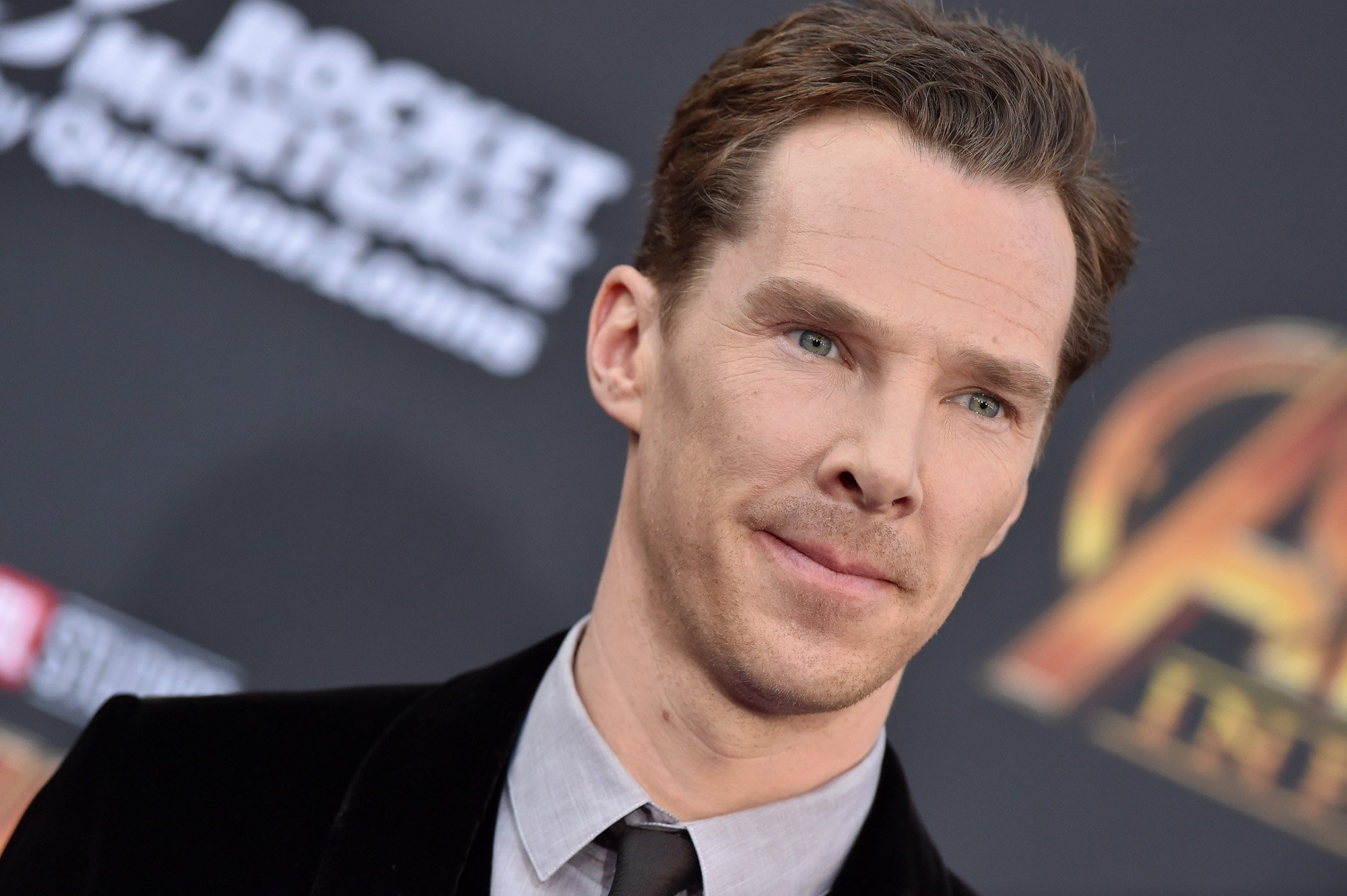 Those who remember the beginning of Avengers: Infinity War will recall that Doctor Strange eventually snaps and calls Tony a "d——–." He does this after Tony asks, "What exactly is your job, besides making balloon animals?" Strange replies, "Protecting your reality, d——–."
Even with the venom behind his words, it's a comical moment — one that simultaneously establishes just how important Doctor Strange is to the MCU. And during an interview with The Hollywood Reporter, Cumberbatch admitted he actually improvised the line.
"I remember on the set when I called him a d——–, there was this sort of ripple effect," Cumberbatch recalled. "'Oh my God. Did you just call Iron Man a d——–?'"
He added that Tony's scripted lines sparked something in him and he just went with it:
"They kept it, good for them. And then, it got the same kind of response at the cinema. I was just … I got bored of being compared to Liberace or whatever other retorts the guy with the same camp goatee had opposite me, so I tried to knock him down. It's great fun to play with that stuff. You find your feet. The more times you do it, the more familiar it becomes."
And Cumberbatch certainly continued improvising beyond Avengers: Infinity War. One of Doctor Strange's biggest moments from Avengers: Endgame was also his doing.
This isn't the only time Benedict Cumberbatch improvised a moment between Doctor Strange and Tony Stark
RELATED: 'Get Lost, Squidward' — These Are the Fan-Favorite Quotes From Marvel's 'Avengers: Infinity War'
This moment from Avengers: Infinity War may be one of Cumberbatch's sassiest improvisations, but it's not the only interaction between Doctor Strange and Tony Stark the actor came up with. In fact, he's also responsible for an iconic scene from Avengers: Endgame.
According to a tweet from Doctor Strange director Scott Derrickson, the final interaction between Cumberbatch's character and Tony was also unscripted. Right before Tony sacrifices himself and snaps Thanos out of existence, the two characters lock eyes. Strange lifts a finger to remind Tony that there's just one chance of success among 14,000,605 possible outcomes — and to indicate that this is, indeed, it.
Knowing that Cumberbatch came up with both moments on the fly, it's safe to say he's a master of improvisation. Perhaps fans will see more of his quick thinking in Spider-Man: No Way Home and Doctor Strange in the Multiverse of Madness.