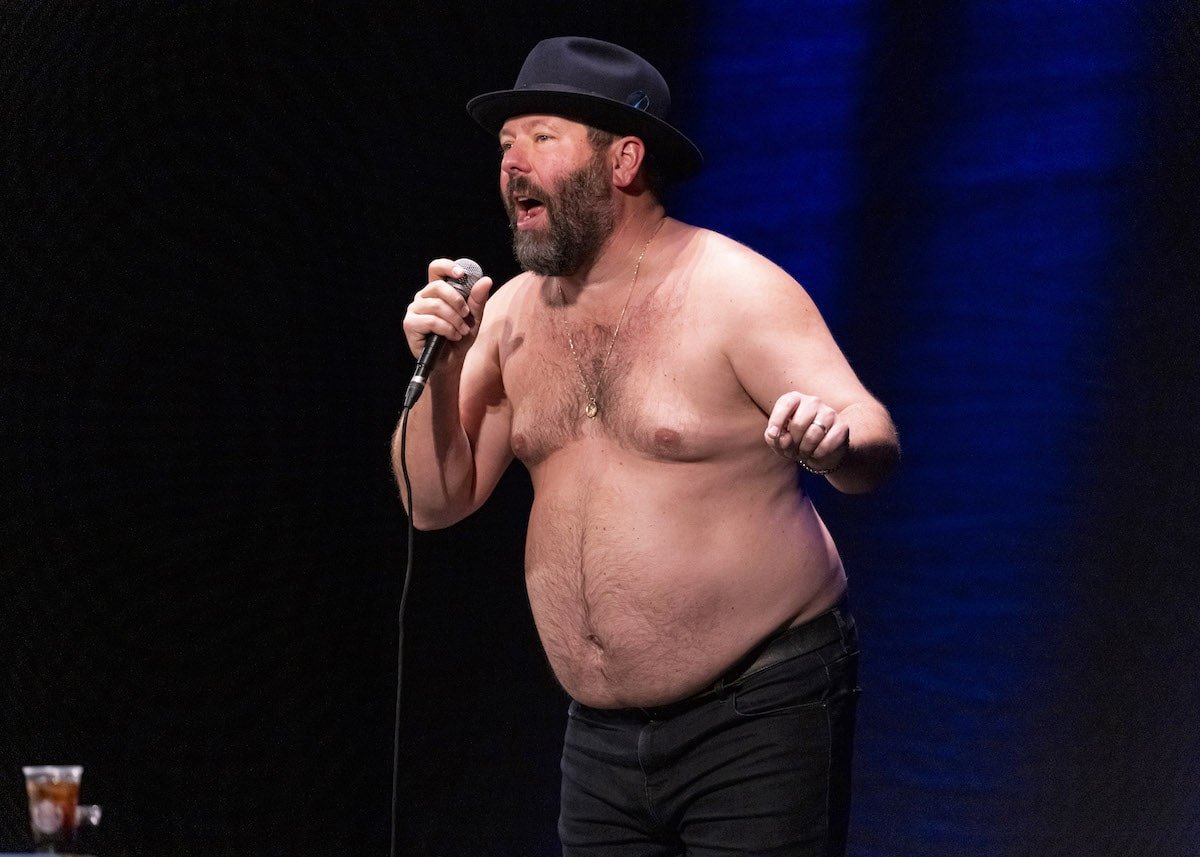 Bert Kreischer: Why Does the Comedian Take His Shirt off During His Stand-up Performances?
There's a good reason Bert Kreischer takes his shirt off when he does stand-up.
Bert Kreischer is a comedian, actor, reality television host, and podcaster. If you've ever seen Kreischer perform stand-up comedy before, you're familiar with his style. Kreischer likes to take his shirt off. But many people— both fans of Kreischer and the haters — wonder why Kreischer takes his shirt off when he does stand-up comedy. Ironically, there's a good reason for his stylistic choice.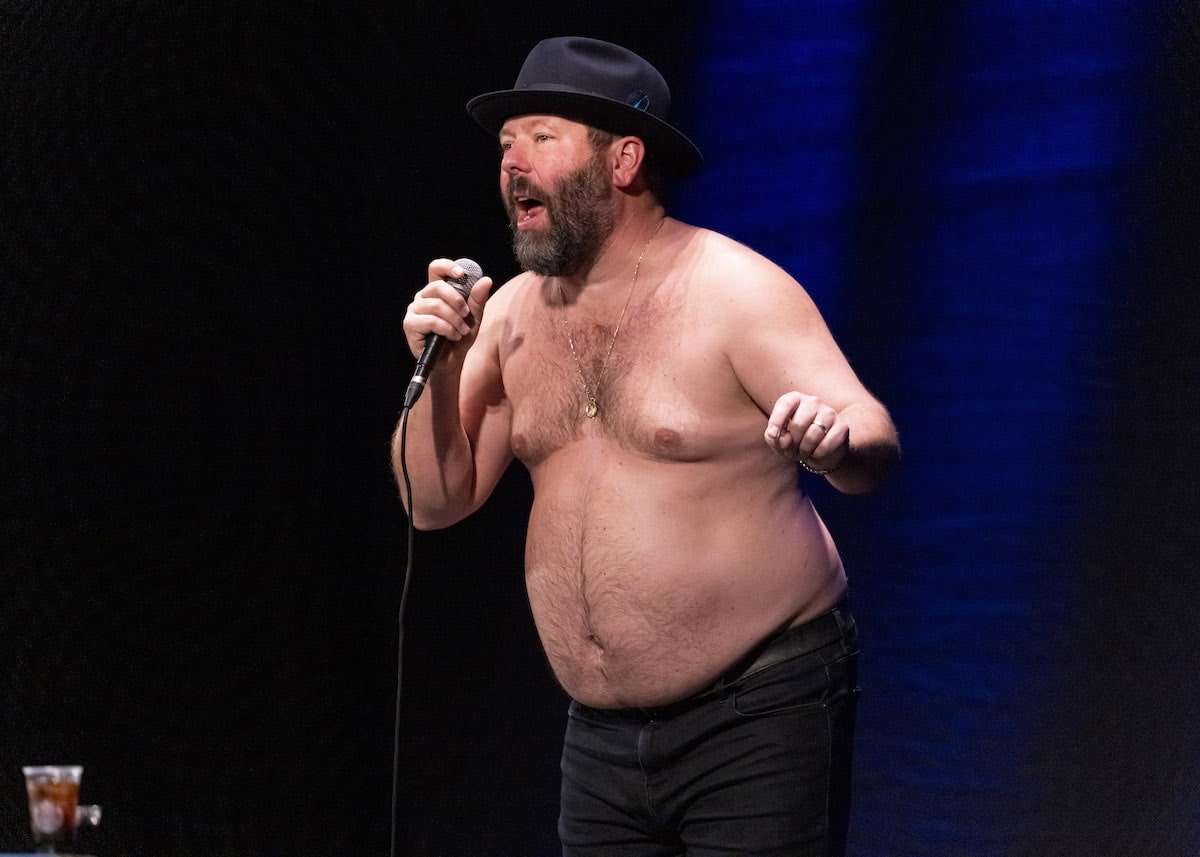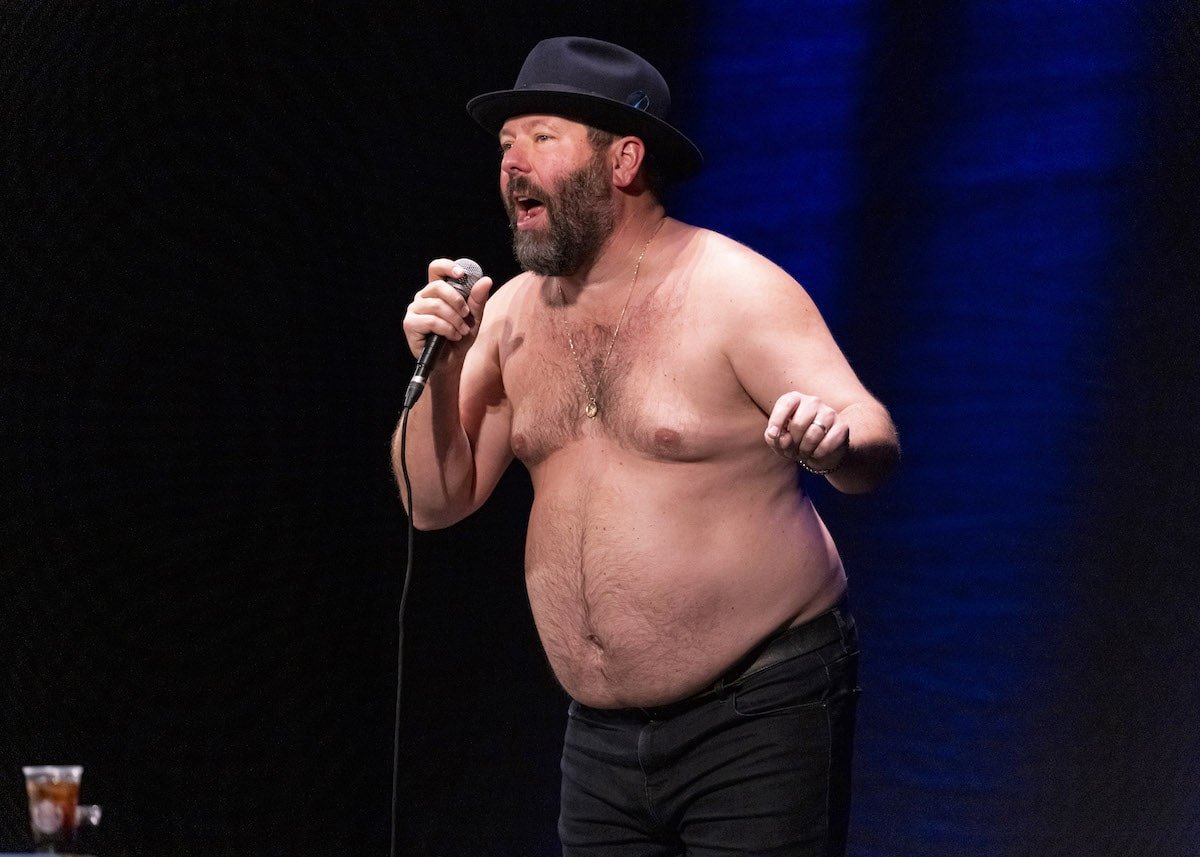 Why does Bert Kreischer take his shirt off during his stand-up comedy? 
Kreischer explained his performing style to Vlad TV. When asked about why he takes his shirt off, Kreischer said: "Fat guys take their shirts off all the time at home." 
He can't remember where or how the habit of taking his shirt off within the first five minutes of his routine started. "I used to just get on stage, rip my shirt off, and kill a beer," Kreischer explains. As it turns out, the comedian has a good reason for doing so. "It's a way to remind myself that I'm supposed to be having a good time."
As Kreischer mentioned, some comedians get jaded or angry when they stop having fun with their comedy. To avoid that, Kreischer started implementing this reminder to have fun into his shows. By removing his shirt, Kreischer becomes aware that he should be having a good time and his audience should be doing the same. 
How many comedy specials does Bert Kreischer have?
At the time of publication, Kreischer has six comedy specials. He has appeared in the National Lampoon Live: New Faces — Volume 2 (2004). Showtime produced two of Kreischer's comedy specials: Comfortably Dumb (2009) and The Machine (2016). 
In 2015, Kreischer did a Comedy Central stand-up special titled This Is Not Happening. Later, In 2018 and again in 2020, Kreischer worked with Netflix on two comedy specials: Secret Time and Hey Big Boy. 
'The Machine' features the comedian's most popular joke
As Kreischer discussed with Vlad TV, he was hesitant to do his first Showtime comedy special. That's because the network wanted him to wear a shirt. 
"When I deliver [my material] like a regular comic does, they're gonna be like, 'This guy is amazing!' Kreischer remembers thinking. "Then I go to do the Showtime special and I realize I haven't performed with a shirt on for like, nine years. I am not comfortable with shirts on stage." 
Kreischer presented the idea of doing the special shirtless to the network, but they thought it was a horrible idea. "You are literally giving people a reason to change the channel," he remembers network executives saying. 
Unfortunately, the network was right. "No one watched that special on Showtime," Kreischer admitted. That special happens to be The Machine, which contains one of Kreischer's most talked-about skits of all time. 
"I tell the machine story on that special," Kreischer says, recalling how he shared it on social media after the special tanked. "You couldn't have come up with this plan — that story goes viral and I'm shirtless, so all of a sudden I am branded and recognizable." From then on, people knew Kreischer as the comedian who performs shirtless.
Bert Kreischer net worth
As a successful stand-up comedian with several comedy specials and 1.6 million followers on Instagram, Kreischer has earned a significant amount of money. In 2021, Kreischer's net worth is $3 million.