The Best and Worst of Real Housewives' Beverage Brands From Ramona Pinot Grigio to Vanderpump Rosé
The Real Housewives is a franchise of reality shows from Bravo. There are several different regions and groups of women featured on the various Real Housewives shows. The shows provide an interesting (and highly dramatic) peek into how the beautiful people supposedly live.
Fans consistently tune in because they can't get enough of the backstabbing, friendships, catfights, and drama. The interesting thing about the Real Housewives franchise is that some of the women have used the television show to launch serious business ventures. Many of the women have even dabbled in the alcoholic beverage industry, though not all have been successful.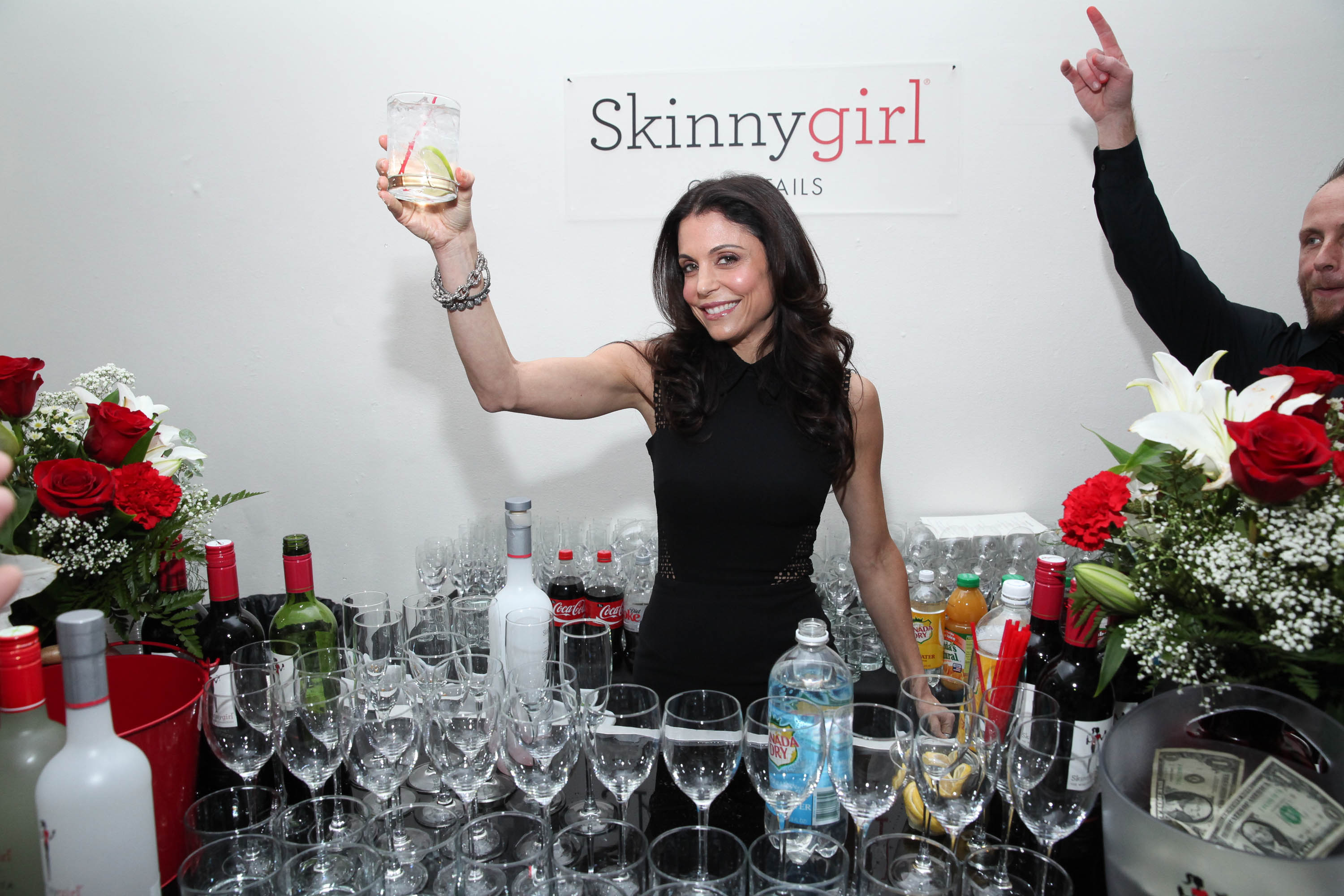 Ramona Pinot Grigio
Ramona Singer was a Real Housewives star who claimed she spent a great deal of time looking for a Pinot Grigio that she felt was good enough to give her name to. She also stated that she was instrumental in designing the label that was attached to the bottle. 
Annabel Fenwick Elliot reviewed the Ramona Pinot Grigio for the Daily Mail. She found the wine to be, "crisp and light, with a smooth finish – I had read previously that this Pinot Grigio has a tendency to go down far too easily. I have to say I agree."
While Ms. Elliot enjoyed the wine, the rest of us will never be able to form an opinion on the Ramona Pinot Grigio because she stopped selling it and has turned her attention to a line of skincare products.
Vicki's Vodka
 It's unlikely that we'll ever know if Vicki's Vodka is something anyone would ever want to drink. Vicki Gunvalson put her name on a vodka that she was supposed to promote. The problem was that the relationship between Gunvalson and the rest of the people involve with the vodka quickly fell apart.
As a result, Gunvalson became embroiled in a lawsuit with the company. According to Reality Blurb, the lawsuit was filed because Gunvalson failed to properly promote Vicky's vodka and that it took six years to resolve. Page Six reported that outside of court, Gunvalson agreed to settle the claim for an undisclosed amount.
Vanderpump Rose
In theory, the VanderPump Rosé shouldn't be terrible, after all, Lisa VanderPump does have experience in the food industry and the types of connections that should make it possible for her to attach her name to a decent bottle of wine. And her catchphrase for the rosé is really cute.
The motto she's attached to the beverage is, "Life isn't all diamonds and rosé, but it should be." Not bad. Many suspected that the wine would not live up to the catchy slogan, but it does. The rosé, which is imported by Palm Bay International and has an alcohol content of 13% has surprised, in a good way, many people. 
"Properly pale in color, this fruity wine is crisp with acidity and red-currant flavors," Roger Voss wrote in his Wine Mag review. "With a light hint of caramel to add richness, the wine is full and ready to drink." Based on the consumer reviews posted on Drizly, many people purchased a bottle thinking it would be a joke but were delightfully surprised when they found that they enjoyed the rosé.
Skinnygirl
Without a shadow of a doubt, Bethany Frankel's foray into the alcoholic beverage world has been the most successful. Not only has her Skinnygirl Margaritas been selling strong since 2011, but she has also extended the brand to include other things, including jeans and low-calorie snacks. 
This is what Heather Dale had to say about the Skinnygirl margarita when she reviewed it for Popsugar.
"When I first tried Skinnygirl Margarita, I immediately noticed its tart taste. A Skinnygirl Margarita contains only 0.2 tablespoons of sugar per serving; it's no wonder it tastes quite tangy. This drink may not taste very sugary, but you can certainly taste the alcohol. At 12.7-percent alcohol, this drink will get the party started in no time. For folks who love cocktails but don't necessarily want to taste the alcohol, this drink isn't for you."
RELATED: Bethenny Frankel Shares Her Favorite Skinnygirl Product After 10 Years of Success and a $100 Million Cocktail Line