These Are the Best Animal Sidekicks From Disney Princess Movies, According to Fans on Twitter
From Pascal from 'Tangled' to Mushu from the animated version of 'Mulan,' here are some Disney fan-favorite animal sidekicks.
Sure, the Disney princesses are kind, courageous, and powerful. However, there are a few best friends of these characters who are equally as adorable and funny. Who are the fan-favorite animal sidekicks from Disney movies like Tangled and Moana? Here's what fans had to say about it on social media.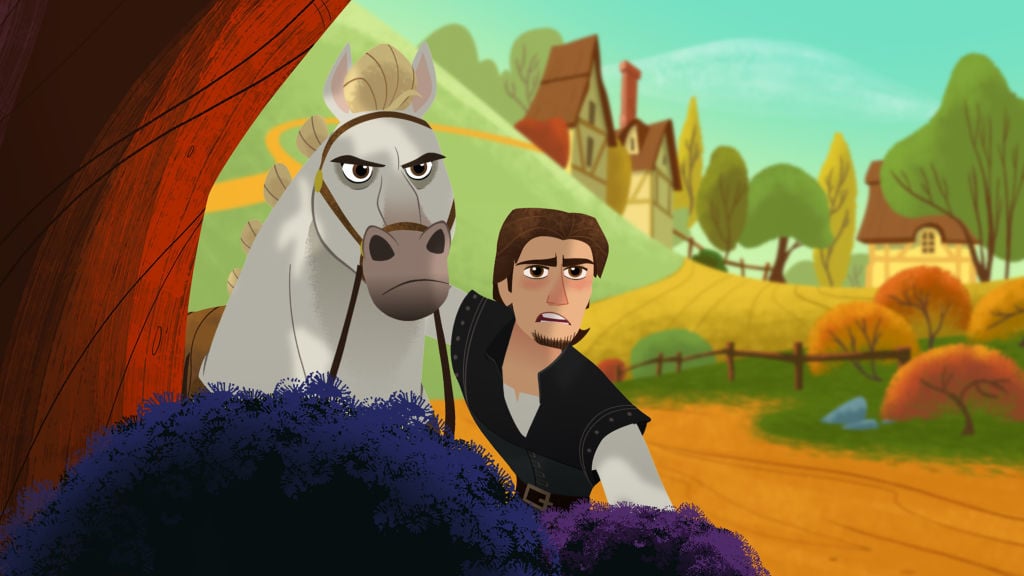 Pascal from 'Tangled'
Thanks to this character, Rapunzel didn't spend her entire childhood alone. Pascal the chameleon is equal parts sassy and shy. He's also there to support Rapunzel on her journey to freedom, changing colors, and sharing smiles along the way. 
"My kids are having a bit of art time, while they watch Disney's Tangled/Rapunzel. I decided to do a quick crayon drawing of Pascal. He really is the best character in that movie. The tongue-in-ear part makes me laugh," one Twitter user said.
There's also Maximus, even though he and Flynn got off to a rough start. He worked as a palace horse before befriending Flynn and Rapunzel. It's actually thanks to Maximus that crime in the kingdom disappeared almost overnight… as did most of the apples.
Pua and HeiHei from 'Moana'
If she wears a dress and has an animal sidekick, according to Maui, she's a princess. However, Moana isn't alone when she journeys across the sea to restore the heart of Te Fiti. The chicken, Heihei provides some comfort to her on her journey, while the cuddly and adorable Pua waits for her back on the island. 
"Maui is pretty darn cool himself, and then you have two of the best Disney sidekicks along for the journey (Pua and Heihei,)" one Twitter user said.
Mushu from 'Mulan'
Okay, okay, he's not technically an animal. He's a dragon. A dragon — he doesn't do that tongue thing. Still, he's a favorite amongst fans of Mulan, helping to guide this hero through her journey in the Chinese army. 
In fact, when news broke that this character would not appear in the live-action adaptation of Mulan, some took to social media, dishonoring this studio and its upcoming film. One Twitter user wrote, "I read they aren't [including Mushu] because it's a misrepresentation of a dragon in Chinese culture. Which is fair, but everyone knows Mushu is the best character in the movie."
Sven from 'Frozen'
He's supportive, he's fast, and he's best friends with Kristoff. Sven is always there to lend a helping hand, or rather, a helping hoof. Frozen also has sidekicks like Olaf, a talking snowman created by Elsa's magical ice powers. Both characters reappear in the sequel to this animated movie, Frozen 2. 
"Sven is the best character in Frozen, hands down. That reindeer is the real star," one Twitter user said. These movies, along with films created by Pixar, Marvel, National Geographic, and Star Wars, are available on Disney's streaming platform, Disney+.