The Best Gifts the BTS Members Gave One Another
The BTS members often surprise one another for their birthdays and even during RUN BTS episodes. Here's what we know about some of the gifts the BTS members gave one another.
The BTS members received some pretty extravagant gifts from ARMYs in the past, a gold bar among them. Of course, the "Permission to Dance" singers gifted one another some pretty thoughtful birthday and Christmas presents.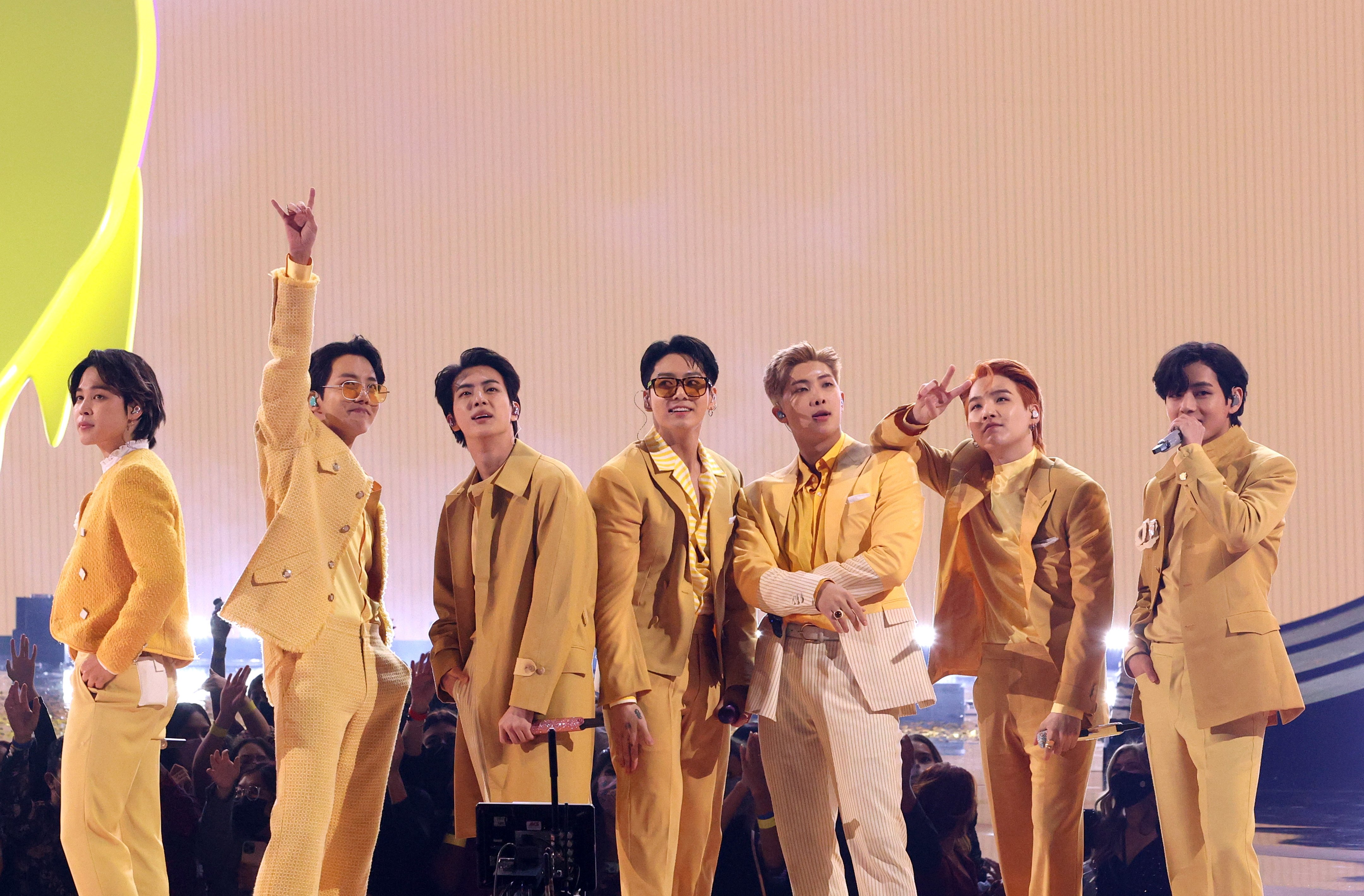 BTS' Jimin gave Jin a yellow birthday cake 
The BTS members often celebrate their birthdays with V Live streams. That includes the oldest group member, Jin, who received a neon yellow birthday cake from Jimin. Although it was a beautiful cake, it didn't look edible, with some fans comparing it to Play-Doh.
Still, Jin took a big bite out of the side. He spit it out pretty quickly but reassured the younger member that he was thankful.  
"It's good," Jin said, according to the translation on the video. "It tastes like well-refined sugar."
BTS' Jimin gave V bear figurines in honor of V's 'Winter Bear'
During a 2019 Run BTS episode, the idols participated in a Secret Santa-esque gift exchange. Jimin bought a gift for V — two bear figurines, in honor of V's solo song "Winter Bear." According to Showbiz Cheat Sheet, "V later used the bear figurines for the cover shoot of 'Winter Bear.'"
Although they might've fought about dumplings in the past, Jimin and V are known to be close friends who even attended school together. They even released the song "Friends" in conjunction with Map of the Soul: 7.
Jungkook treated his bandmates to an expensive dinner to celebrate his high school graduation 
As the youngest member of the K-pop group, Jungkook was still in high school while rehearsing with BTS. In fact, Jin, Suga, RM, V, J-Hope, and Jimin attended Jungkook's high school graduation ceremony. 
According to K-pop Herald, Jungkook treated the other members to dinner after his graduation. He reportedly paid a whopping 910,000 won (or about USD $823.23) to treat his bandmates at the Chinese restaurant. 
J-Hope brought a coffee truck to the set of Suga's 'Daechwita' music video
For years, Suga shared his love for iced americanos, Starbucks, and everything in between. It made sense that J-Hope sent a coffee truck to the set of Agust D's music video "Daechwita." (The rappers even posed for pictures in front of the truck, with ARMYs sharing their love for solo music from both artists.)
Jungkook took Jimin on a trip to Tokyo Disneyland for his birthday
The biggest boy band on earth deserves a day at the happiest place on earth. In honor of Jimin's birthday, Jungkook took the "Serendipity" singer to Tokyo Disneyland, even posting a vlog of their theme park adventure. 
Although the BTS members stopped receiving physical birthday gifts from ARMYs, fans of the K-pop group still donate to nonprofit organizations and erect billboards in major cities to celebrate these idols. There are also in-person birthday projects, like Jin's ARMY bomb surprise during the Permission to Dance on Stage concert.