Best Horror Movies on Netflix for People Who Hate Gore
Check out the best horror movies on Netflix that don't rely on gore for thrills. These films are suspenseful, unsettling, chilling, and well-written.
Do you crave the thrill of suspense, but cringe at the sight of a severed head? Do you love finding yourself at the edge of your seat, but hate closing your eyes when the blood starts to spatter into the camera? If you're the kind of person that enjoys a scary movie – overflowing with thrills, creepy music, and twisty plotlines – this list is for you.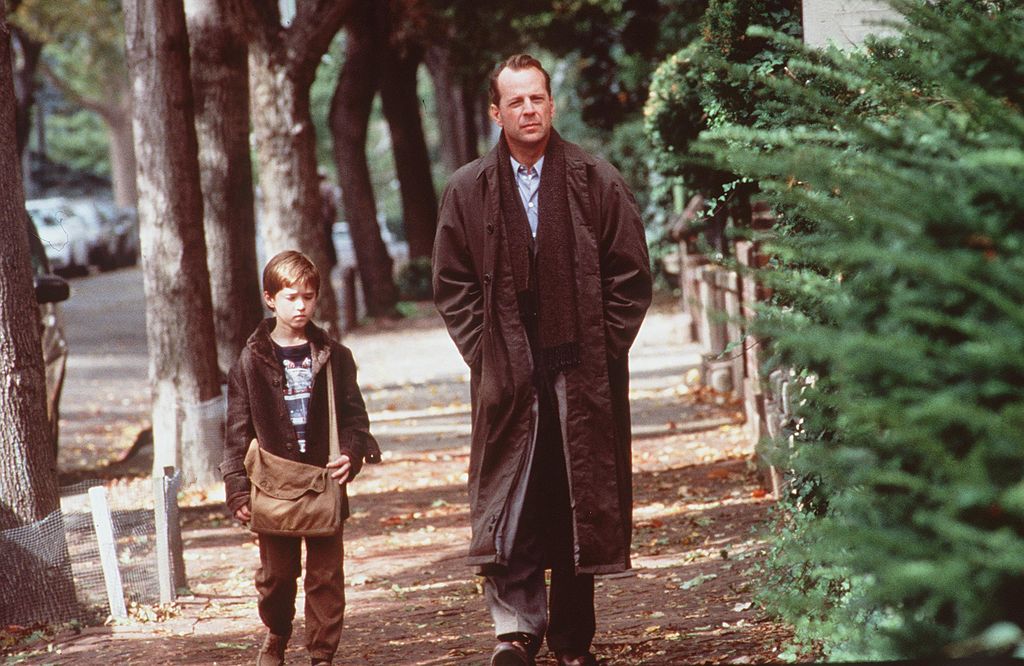 If you would prefer to watch one of the several Saw movies, The Human Centipede, or Hostel – all offering your needed dose of gore and grotesque horror – you may find better luck with a different list. While these are all commendable films in their own right – offering mind-bending appeals – they are overflowing with gore (literally and figuratively). Thus, the blood caliber is a bit too high for many horror fans (especially those who lean towards the psychological thriller).
'The Conjuring' (2013)

When it comes to supernatural frights, The Conjuring tops the list. Based on a true story involving a haunted house, a demon possession, and an exorcism, the narrative does not require a blood bath to keep viewers at the edge of their seats.
While a small amount of blood is present, it by no means takes over, or characterizes the film. Instead, this movie dives headfirst into the creepy-eerie zone and keeps you biting your nails for its entire run. The film follows paranormal investigators Ed and Lorraine Warren who are called upon to help a family terrorized by a looming dark presence.

Thanks to the tricks current cinematography offers, you never know what to expect on the screen. The Conjuring has an 85% critic score and 83% audience score on Rotten Tomatoes, so it's definitely "Certified Fresh."
'Before I Wake' (2017)

Before I Wake – starring Jacob Tremblay, Kate Bosworth, and Thomas Jane – follows a grieving couple who lost their son, and welcome an 8-year-old foster child, Cody, into their home. When Cody tells Jessie, his adoptive mother, that he's afraid to go to sleep, she wrongfully assumes that it's a natural childhood fear. She and her husband soon discover that Cody's dreams become reality.
The fantasy horror is fraught with grieving parents and an emotionally traumatized child. So, if you're looking for a bit of depth – that may at times feel quite sad – this is a good pick. While the film remains true to its horror genre, it does not fail to offer up some dramatic and tender moments.

'I Am the Pretty Thing That Lives in the House' (2016)

By typical standards, I am the Pretty Thing That Lives in the House is probably the least scary movie on this list. The director, doing away with common horror tendencies, not only eschews gore; he also removes frequent jump scares and eerie suspense-building go-tos. Which, while unique to the genre, makes the movie feel slow.
The film is chilling and artistic; however, this movie is not for everyone. So, take this suggestion lightly as critics were conflicted, and most general viewers found the film a bit boring. The story follows a live-in Nurse who comes to care for an elderly author and picks up (if you can argue that it does) when the nurse comes to fear that the house is haunted.
'The Sixth Sense' (1999)

The Sixth Sense is one of the most famous mysteries and psychological thrillers of all time. Though released in 1999, the film remains relevant and thrill-inducing to a modern audience virtually desensitized by familiar horror tropes. Relying on suspense for most of its horror factor, The Sixth Sense is also quite the spell-binding drama.
Cole Sear (portrayed by Haley Joel Osment) sees "dead people," as he so famously utters, and he only trusts child psychologist, Dr. Crowe, with his deep-seated and quite unsettling secret. Boasting an 86% critics score on Rotten Tomatoes, The Sixth Sense is a ghost story, executed in classic Hollywood fashion, that relies on manipulating the mind over malling its victims to deliver thrills.
Honorable Mentions

The Invitation (2015): Has some gore, but it doesn't take over the film.

The Silence of the Lambs (1991): The only Best Picture Oscar winner of its kind, while The Silence of the Lambs deserves recognition and praise for its masterful execution, many argue that the film no longer carries the "scare" factor that horror movies today retain. This classic is more mystery-based, and while it's a fantastic movie, the film may not actually scare you.