The Best Lizzo Songs to Add to Your Galentine's Day Playlist
Lizzo is the artist behind 'Truth Hurts' and 'Good as Hell.' Whether you're with friends or you're 'your own soulmate,' here are some of her best songs for Valentine's Day.
Lizzo, as the unofficial queen of body positivity and self-love, creates music perfect for some Galentine's Day ambiance. From "Truth Hurts" to "Soulmate," here are some of our favorite empowering Lizzo songs to dance to this Valentine's Day.
'Truth Hurts'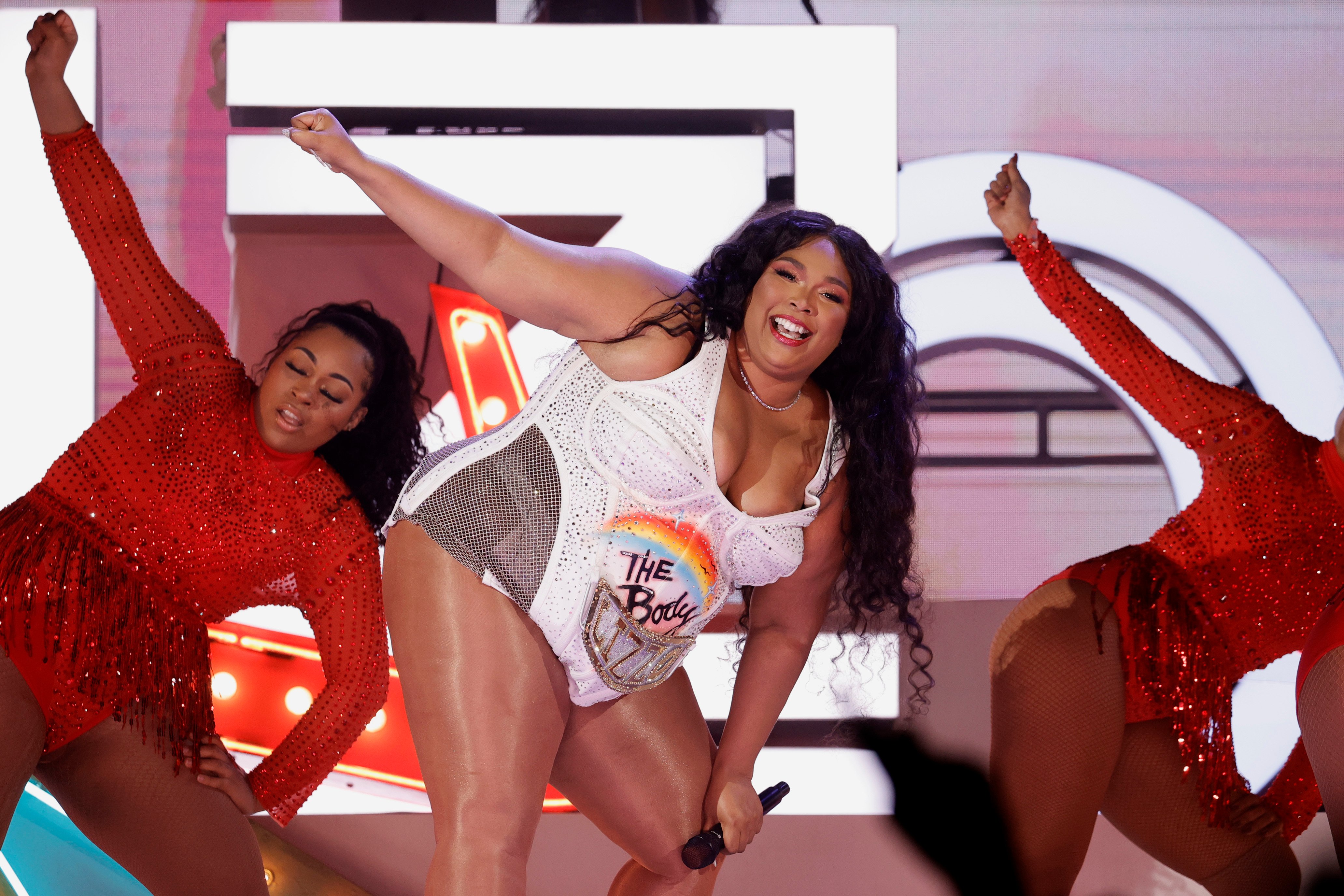 Why men great 'til they gotta be great? "Truth Hurts" is the unofficial anthem of heartbroken listeners everywhere. Additionally, Netflix's original rom-com, Someone Great, featured this song within its story. 
"'Truth Hurts' was written in June fyi — someone made a meme on [Instagram] that said 'I'm 100% that b****,' and we were inspired," Lizzo tweeted. "I give that meme credit when I talk about making the song."
"Truth Hurts" was added to several Galentine's Day playlists, as well as Spotify's official "Confidence Boost" discovery playlist. The track has over 795 million plays on the streaming platform Spotify.
'Good as Hell'
Whether you're feeling good or just looking good, "Good as Hell" is a track perfect for streaming with friends or while getting ready. One version of this song also features the Grammy Award-winning artist Ariana Grande. 
This track also appeared as a "lip-sync for your life" track on RuPaul's Drag Race. (Lizzo later appeared as a guest judge on the reality competition series.)
'Juice'
Lizzo has the juice. One of the most popular songs released by this artist is "Juice." Since its debut, this upbeat and empowering track has earned over 375 million Spotify plays. What exactly is the juice, though?
The word juice became synonymous with the word respect following the 1992 movie "Juice," in which four inner-city teens struggle to obtain "the juice," also known as "power and respect," according to EurWeb.
 "It just speaks to everything," Lizzo explained during an interview on NBC News. "If I'm happy on the inside, then everyone's gonna feel that joy that I have from the inside … It just motivates you to want to live a better, happier life, especially for the people around you."
'Fitness'
Lizzo's music is also perfect for any workout routine. The musician often shares a glimpse into her fitness journey with her social media accounts, sometimes sharing some of her favorite recipes on TikTok. She also released "Fitness" on her album of the same title.
As Lizzo shared on Twitter, "#Fitness is my Declaration of Independence from the bulls***! I hope to inspire women all over to put themselves first. And next time someone has a critique about you or your body, say 'I don't do this for you!'"
'Soulmate'
Lizzo is the queen of self-love, a theme especially highlighted with "Soulmate." This anthem encourages listeners to be their own soulmates. Lizzo even brought this message to a bigger stage, thanks to Netflix's original series, Queer Eye. 
Music by Lizzo is available on most major streaming platforms.