The Best Order to Watch Netflix's 'Fear Street' Movies In
Whether it's three guesses or three immortal killers, Fear Street proves to viewers that the first things come in sets of three. These Netflix originals are a trilogy, collectively telling the story of a witch named Sarah Fier and the cursed land of Shadyside. 
Here's what we know about these movies and the best order to stream them.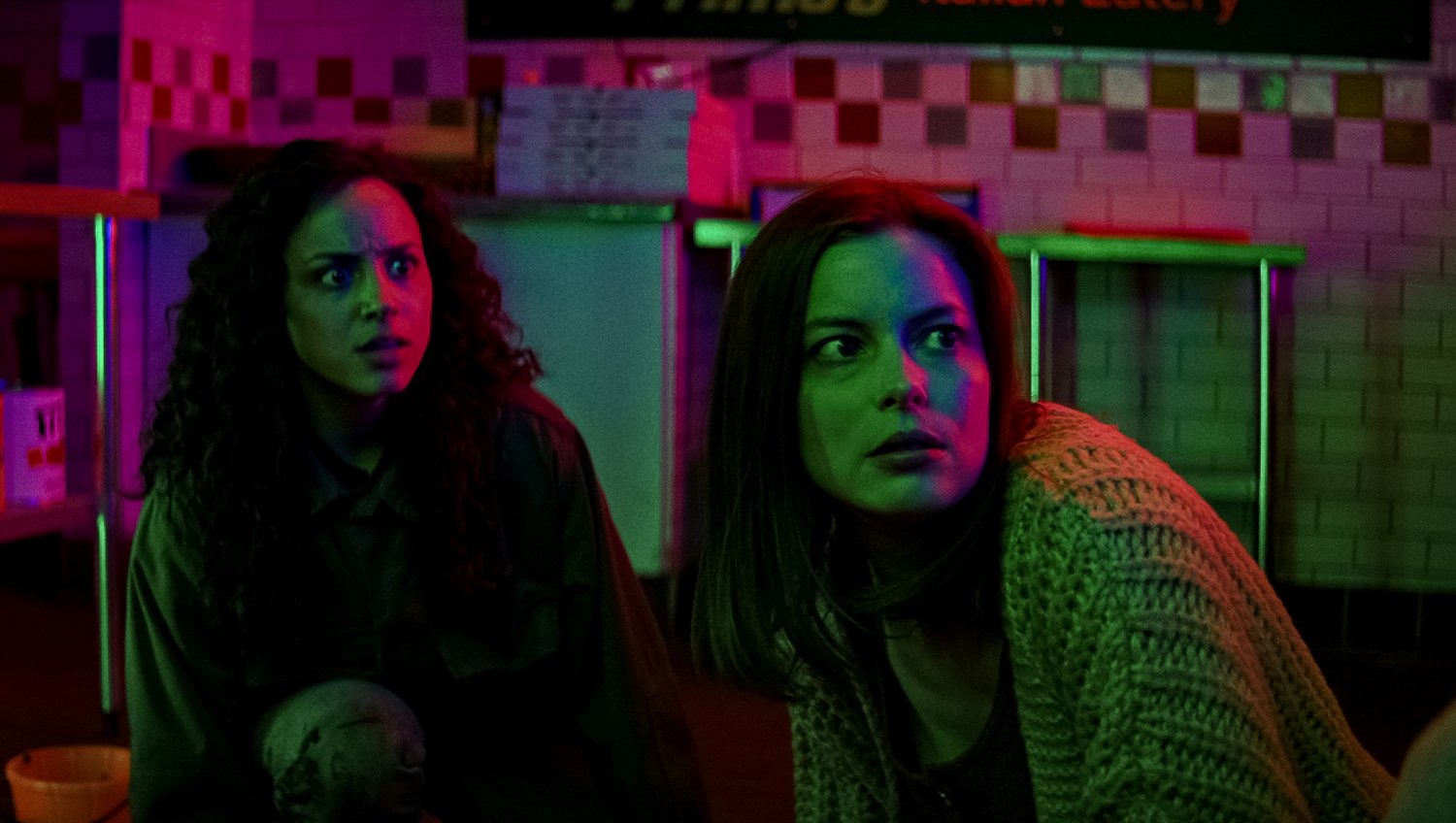 Netflix's 'Fear Street' is a trilogy
This streaming platform is known for its Emmy Award-winning shows, like Queer Eye, and Academy Award-winning original movies, like Marriage Story. In 2021, the subscription service released an original horror trilogy, collectively titled Fear Street.
What made this trilogy unique, in addition to its well-known cast members, was its origins. These Netflix original movies were inspired by R.L. Stine's young adult book series. (This is the same author responsible for Goosebumps.)
The movie Fear Street: Part One – 1994 introduced viewers to some students in Shadyside and Sunnyvale. A rivalry between the groups existed. However, characters teamed up when a masked killer threatened their peace.
To better understand the "curse" on their land, Deena (Kiana Madeira) and her friends discovered the truth about a witch named Sarah Fier. This movie was just the beginning, though, as Netflix released two other movies taking place in the same universe. 
RELATED: 'Fear Street' Star Sadie Sink Watches This Popular Series When Filming Gets 'Overwhelming'
What's the best order to watch Netflix's 'Fear Street' movies?
Each movie showcased a different time period and told stand-alone stories. However, to get a full picture of the murders in Shadyside, viewers can watch all three films in the order they were released. That means starting with Fear Street: Part One – 1994.
Fear Street: Part Two – 1978 features Sadie Sink as one of the main characters, named "Ziggy" Berman. This film tells the story of another witch-induced murder spree at Camp Nightwing, starring the "axeman."
"Ziggy is very misunderstood and wants to be seen as an adult because she's wise beyond her years," Sink said during an interview with MTV. "So the role is definitely more mature than my work than I've done on Stranger Things. It was stepping into something different."
The third Netflix original is Fear Street: Part Three – 1666, the story of the witch and the origins of this cursed town. Although these movies were released in reverse chronological order, this order tells the collective story of some residents in Shadyside.
RELATED: 'Fear Street': Why Viewers Are Comparing Netflix's New Slasher Trilogy to 'Stranger Things'
The final movie in the 'Fear Street' trilogy debuted on Netflix on July 16
Unlike some original shows which release entire seasons in one day, this trilogy did not debut on Netflix all at once. The movie Fear Street: Part One – 1994 premiered in the United States on July 2. A few days later, its sequel was available for streaming.
The original Fear Street trilogy is available exclusively on the streaming platform Netflix. To learn more about this subscription service, visit their website.