Bethenny Frankel From 'RHONY' Isn't Actually the Wealthiest 'Real Housewife'
Bethenny Frankel from 'RHONY' is rich but not as rich as one 'Real Housewife.'
Is Bethenny Frankel from The Real Housewives of New York City the richest cast member to date? The Skinny Girl mogul is worth a mint but isn't actually the wealthiest.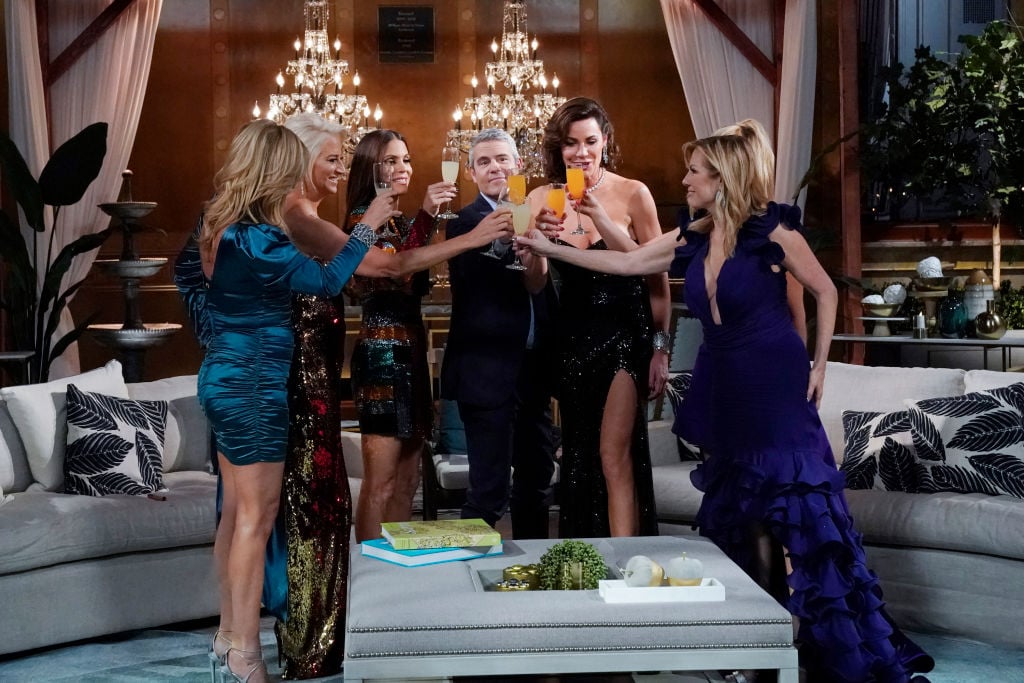 Frankel built her company while on the series, taking full advantage of the platform. She is certainly a cast member who "pulled herself up by her bootstraps" as she revealed she only made $7,250 for the first season of the series, CNBC reports. By the time she returned for season 7, she raked in $8.5 million for the year as a Housewife, according to Forbes. She was also the sixth highest paid reality star in 2016.
Her wealth has been reported to be as high as $55 million, but GoBankingRates currently reports that Frankel is worth $40 million. Not too shabby. But she still isn't the wealthiest.
Frankel's former bestie is richer
Frankel's former close friend Carole Radziwill from RHONY is actually wealthier, according to GoBankingRates. Radziwill is worth a reported $50 million. Radziwill is a best-selling New York Times author and journalist formerly with ABC News. When Radziwill appeared on the series, OK Magazine estimated the cast was pulling in anywhere from $175,000 to $500,000 per season.
Radziwill also comes from foreign and American royalty. She was married to Anthony Radziwill, the son of Lee Bouvier Radziwill, the sister of Jacqueline Kennedy. Lee Radziwill also married Polish aristocrat Prince Stanisław Albrecht Radziwill. Radziwill's husband, Anthony, died of cancer decades ago.
Other cast members from RHONY are worth a significant amount, too. Ramona Singer is worth $18 million, and Dorinda Medley is worth $20 million.
But Beverly Hills takes the franchise
Like RHONY, two frenemies dominate the wealth list with one cast member being the richest of all. Kyle Richards from The Real Housewives of Beverly Hills ties Radziwill in worth at $50 million, according to GoBankingRates. Richards has been an actress since she was a child. Plus, she's has a number of business ventures in both film production and fashion. She also reportedly makes $270,000 per season. Richards is an original cast member and has appeared on the show for all 10 seasons.
She lumps her net worth in with husband Mauricio Umansky, who runs real estate company The Agency. Umansky has been featured on both RHOBH but also Million Dollar Listing Los Angeles.
However, the wealthiest cast member, who is actually no longer a Housewife, is Lisa Vanderpump. Vanderpump's worth is $75 million, GoBankingRates reports. Vanderpump's wealth comes from a number of sources. She makes $50,000 per episode of Vanderpump Rules. Plus, she cleared about $500,000 per season when she was on RHOBH. Vanderpump also owns and operates 26 bars and restaurants throughout Europe, plus three in the U.S. This includes SUR, PUMP, and most recently, TomTom — all featured on Vanderpump Rules.
Vanderpump also runs and operates a nonprofit dog rescue foundation, Vanderpump Dogs. The foundation was entangled in the drama last season with a dog Dorit Kemsley adopted then rehomed. Vanderpump also has her own rosé wine brand.