Bethenny Frankel Says Kim Kardashian's Advice for Women Was 'Tone Deaf' Amid Ukraine Crisis
Kim Kardashian was dragged for offering the advice to women that they need to get their 'f***ing a** up and work.' Bethenny Frankel, who is currently working hard on helping the refugees in Ukraine had some thoughts.
Kim Kardashian's advice to women to  "Get your f***ing a** up and work. It seems like nobody wants to work these days," struck a chord with Bethenny Frankel who is neck-deep in her work to help the people in Ukraine.
While Frankel didn't blast Kardashian for her remark, she said it was tone-deaf as she described the heartbreaking crush of mothers trying to protect their families in war-torn Ukraine. "This [comment] has enraged people," Frankel said on her Just B with Bethenny Frankel podcast.
Kim Kardashian's comment hit a nerve
Frankel said reaction was widespread. "When comments like this are made it provokes people and if provokes moms and women," Frankel said. "And it's also not only during a worldwide pandemic where people's salaries have drastically been affected. Not everybody has an e-commerce platform. Not everybody can become very, very wealthy and make billions of dollars and their business is about e-commerce when everybody is sitting home on their a**."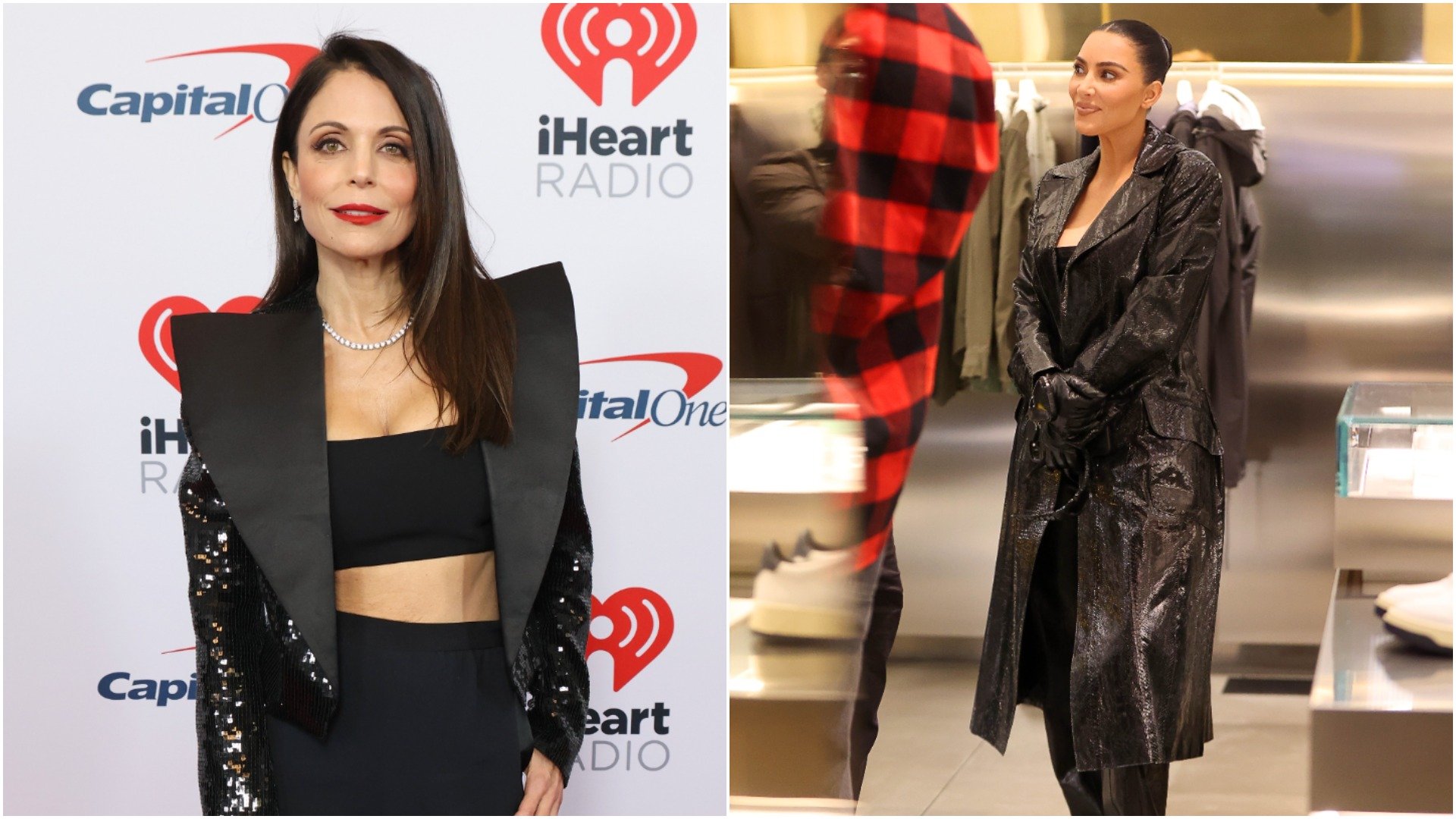 Meanwhile, women are buying Kardashian's products while they are at home and unemployed during the pandemic. "So I think this hit a nerve because of the vortex of where this whole conversation lives," she continued.
Also, Frankel said the comment came during an international crisis. "It is the largest humanitarian crisis since World War II," she noted. Her nonprofit B Strong is all hands on deck to help relocate and financially support the refugees and their families.
Bethenny thinks the comment won't quickly go away
Frankel also thinks people are reacting to Instagram posts of Kardashian promoting luxury products. She said some people would automatically get canceled during this time for doing that. Others, like the Kardashians, won't. But she believes the remark will have somewhat of a lasting impact.
"So I don't know that this Kim Kardashian comment will go away very quickly," she said. "I think that that's going to leave a mark. I think that certain other members of the Kardashian family will have other massive events and make-ups and break-ups and babies and launches."
Frankel added, "And a lot of other things that will happen and amazing photographs that will be put up that will distract from this. And I'm sure the Kardashians will make a big donation to some philanthropic organization or some women's organization, and something great will happen to come of this comment."
Most women work hard
Kardashian's comment was made during a promotional photoshoot for the Keeping Up with the Kardashians new home on Hulu. Her remark was made in response to the public's opinion that she is only famous for being famous.
Almost immediately, Kardashian was dragged on social media. The Daily Show tweeted, "It's true that Kim Kardashian works hard. But you know who else works hard? Most women."
In a nod to how Kardashian makes her money via e-commerce, a fan tweeted, "Kimberly, you wouldn't survive 20 minutes working retail."
Meanwhile, Frankel predicted what would come next from the Kardashians. Kim Kardashian recently tweeted a photo of her wearing a jacket. She captioned it, "Is it blue or silver?"
Frankel also suggested that the Kardashians make a donation to her relief efforts through her B Strong foundation.