Bette Davis Found the Cruelest Way To Torment Her Hollywood Rival Joan Crawford
Bette Davis and Joan Crawford were two megastars in Hollywood who absolutely hated each other. From the origins of their feud in the 1930s to Crawford's death in 1977, the women never got along.
In fact, Davis found a very cruel way to torment her Hollywood rival.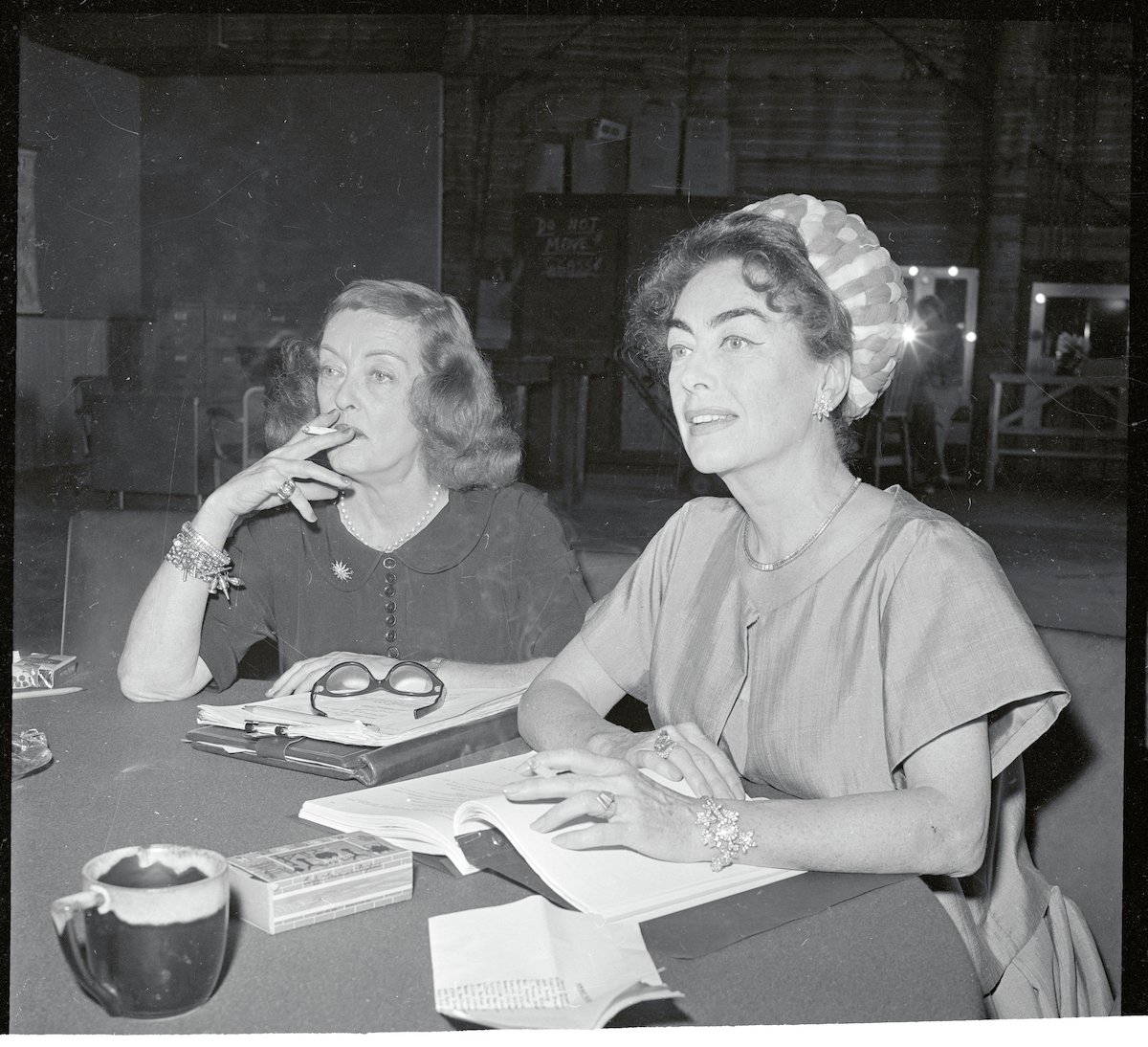 Bette Davis and Joan Crawford's feud began over a man
When it comes to the origins of Davis and Crawford's feud, it appears that it all began over a man. Crawford dominated the box office in the 1920s However, by the 1930s all attention was being paid to Davis. Crawford's tide did not turn until she won the Academy Award for Best Actress in Mildred Pierce.
However, the feud between the women began brewing in the mid-1930s. They both had their eyes turned to Franchot Tone. Davis starred with Tone in Dangerous in 1935 and quickly fell for him. However, Tone found himself more interested in Crawford.
Tone and Crawford tied the knot in 1935 and were married until 1939, but Tone's dismissable of Davis made the actress put her sight on Crawford, making the actor her enemy. Things got worse in 1943 when Crawford left MGM and signed with Warner Brothers, Davis' studios. The Grand Hotel actor took on her role in Mildred Pierce. It was a role that Davis has actually turned down.
RELATED: Bette Davis Was Supposed to Appear on 'The Carol Burnett Show': What Went Wrong?
Joan Crawford and Bette Davis never ended their feud
In an attempt to capitalize off the mega-success of 1962's What Ever Happened to Baby Jane? Hollywood decided to pair the actors together once again. They signed on to star in another psychological thriller, 1964's Hush . . . Hush, Sweet Charlotte. However, just two weeks into filming, Crawford quit the project.
Though she was allegedly ill, most people close to her and historians believe she had no desire to deal with Davis any longer. After all, the All About Eve star had been nominated for a Best Actress Academy Award for Baby Jane, but Crawford was not even nominated.
The women never resolved their feud. In fact, when the Mommy Dearest actor died in 1977, Davis eagerly rejoiced. She reportedly said, "You should never say bad things about the dead, only good. Joan Crawford is dead … Good!"
Bette Davis tormented Joan Crawford in the cruelest way
Both Crawford and Davis had sordid relationships with men. Both women were married four times, widowed once each, and divorced three times. Crawford married her fourth and final husband, Pepsi-Co CEO Alfred Steele, In Las Vegas on May 10, 1955. Crawford adored Steele and Pepsi, and she was devastated when her husband died of a heart attack in 1959.
On the set of Baby Jane, Davis used Crawford's torment for her own gain. She had a Coca-Cola machine installed on set as a dig at Crawford. The Women actor had her own way of getting back at Davis by weighing herself down with a led belt when Davis had to drag her across the floor during a scene.
However, we somehow think the Coca-Cola dig was much more effective.