'Better Call Saul': Proof Saul Goodman Had Caldera's Little Black Book in the 'Heisenberg' Era
Caldera's (Joe DeRosa) Little Black Book is a hot topic after the Better Call Saul episode "Axe and Grind." Thanks to Breaking Bad, we know Saul Goodman (Bob Odenkirk) ends up with the business card for Best Quality Vacuum. However, we also have proof he had Caldera's entire book in the era of Heisenberg (Bryan Cranston). Find out where Caldera's book of contacts popped up previously in Better Call Saul Season 6 proving that connection, plus a translation of the names inside.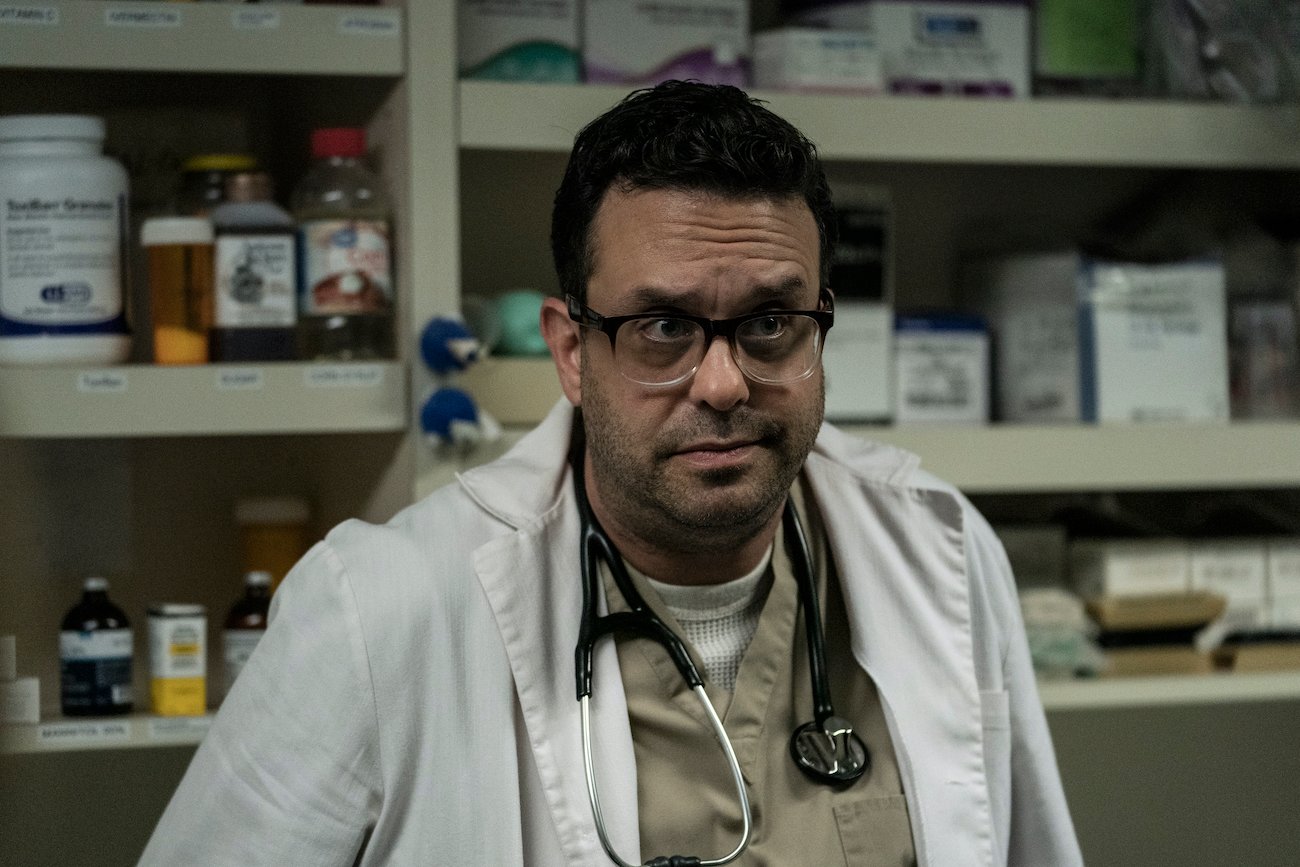 'Better Call Saul' Season 6 premiere proves Saul Goodman ends up with Cladera's Little Black Book 
In the first episode of Better Call Saul's final season, Saul's assets get seized. This presumably takes place in a post-Heisenberg world — one where Saul Goodman has his identity changed to Gene Takavic.
Among those assets is the Little Black Book. Fans on Reddit posted a shot of the book from the season 6 premiere.
Caldera's Little Black Book translated 
In another Reddit thread, a fan breaks down the contacts in Caldera's book, which he had written in ciphers to protect their identity. The first page of his Little Black Book has the contact information for Huell Babineaux (Lavell Crawford) and the note "punctual." Other contacts include Aro, Patrick Kuby, and Millie Dewan. Nacho Vargas' (Michael Mando) phone number is also in the book, along with another name this fan thinks might be a spoiler. 
The name Cradock appears in Caldera's contacts. "[I] found out that 'Cradock' DOES has some significance in the storyline," this fan said. 
Their post continues: "Cradock Marine Bank is the bank Mike [Ehrmantraut] and Gus [Fring's] men laundered their money in during season 5 of Breaking Bad. [In] one of the scams Jimmy and Kim pulled, where they got a guy to write a $10,000 check; that check was from Cradock Marine Bank as well. Side note — this bank was also featured in some episodes of The X-Files, which Vince [Gilligan] was involved with. We might see this bank as a plot point later in season 6." 
The other contacts in Caldera's book include Henry Cho of Prince Limousine, Mitch Garrison, Neal Page of Neal Page Metalworks, Clarance "Man Mountain," Steve Pierce, Mr. X, Genevieve, and Lawson, among others whose names are missing letters. Most of these characters come up in Breaking Bad thanks to Saul Goodman acquiring the Little Black Book. 
'Better Call Saul' mid-season finale 'Plan and Execution' airs on May 23
There's only one more episode left before Better Call Saul takes a break. The mid-season finale airs on Monday, May 23 at 9 p.m. ET. 
Better Call Saul will return with new episodes in July 2022. The names for the rest of the episodes in season 6 haven't been revealed yet, but they are scheduled to air as follows: 
8 — July 11
9 — July 18
10 — July 25 
11 — Aug. 1 
12 — Aug. 8 
The series finale — Aug. 15 
Catch up on Better Call Saul on AMC.