'Better Call Saul': Rhea Seehorn Addresses Possible Kim Wexler Spinoff
With Better Call Saul coming to an end, many fans have found themselves wondering about a possible spinoff, specifically around Saul Goodman's wife and partner Kim Wexler. It can be argued that she's the best candidate to get their own TV show, not least because of her fall into crime and transformation into Slippin' Kimmy. But what does Rhea Seehorn think? Could there be a Kim Wexler spinoff?
[Warning: This article contains spoilers from Better Call Saul Season 6 Episode 7.]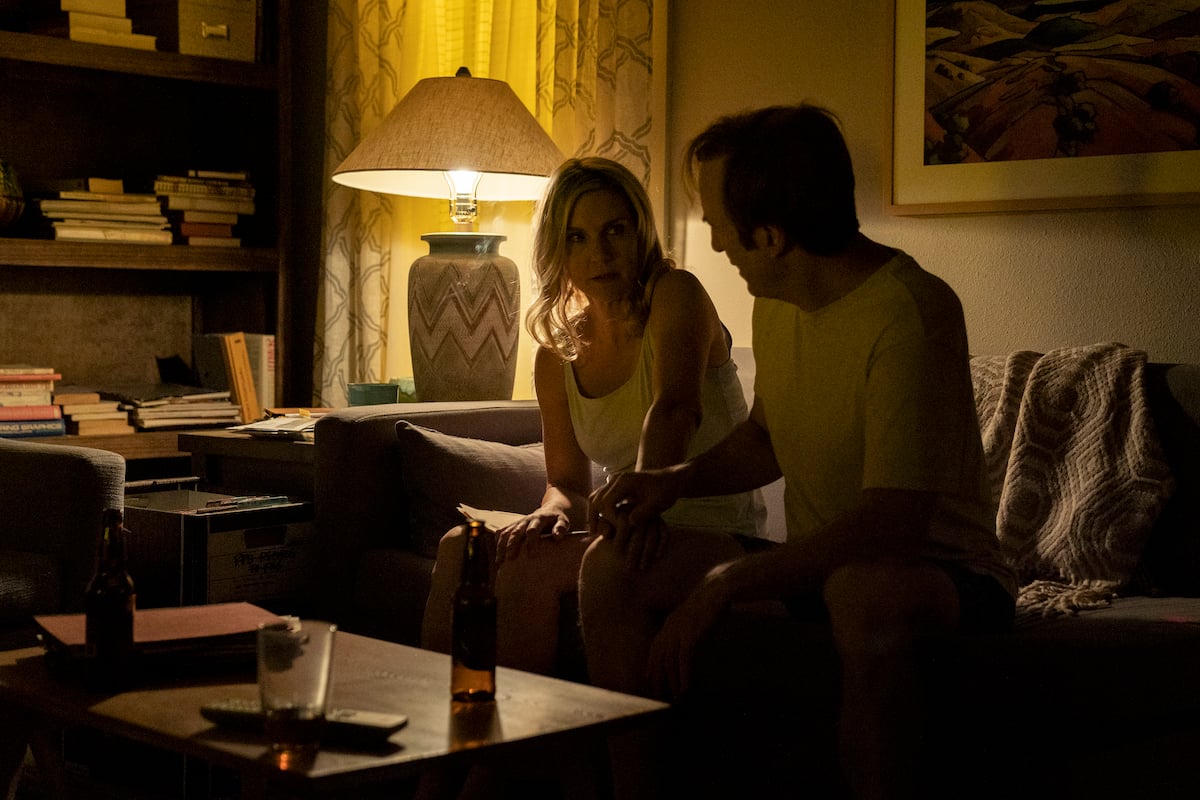 Rhea Seehorn on a possible Kim Wexler spinoff after 'Better Call Saul'
Seehorn was asked about the possibility of a Kim Wexler spinoff in an interview with Deadline. She mentioned that spinoff ideas, in general, have been kicked around by Better Call Saul creators Peter Gould and Vince Gilligan. But at this point, after spending more than a decade working on Breaking Bad and Better Call Saul, they're ready to take some time away from the franchise.
"You know, Peter and Vince have said publicly that though they feel that there are stories, mine included, that are worthwhile to continue to tell, that they do want to step away from this franchise for a beat," said Seehorn. "So, that's all I can say about that. You'd have to ask them for specifics beyond that. Nobody is being coy about anything, but I'm also very grateful that they and fans feel like there is an ellipse to who Kim is and who Kim was."
Kim has become one of the most interesting characters on 'Better Call Saul'
Part of the fascination about Kim has to do with how mysterious and enigmatic she is. The former HHM lawyer used to try and steer Jimmy (Bob Odenkirk) on a better path, but now she's fully evolved into his partner in crime.
The show's latest season has followed the two carrying out Kim's idea from the Better Call Saul Season 5 finale: running a scam on Howard Hamlin (Patrick Fabian) in order to force his law firm to resolve a long-running lawsuit. It turned out to be a success, ending the mediation and leading Cliff Main (Ed Begley Jr.) to agree to a settlement. But their joy didn't last long, as Howard wound up getting killed by Lalo Salamanca while confronting them.
Could this result in Kim's death?
Some fans think those missteps will cause Kim to lose her life, especially because of her absence from Breaking Bad. However, Odenkirk has noted that this doesn't necessarily mean she dies.
"In fact, there's some version of life where Kim and Jimmy stay married and live a Mary Matalin and James Carville-type situation," he told The Hollywood Reporter, laughing. "Kim would be a superpowered lawyer with the white-shoe law firm, and he would be the complete scumbag ambulance chaser across town. And at night, they go home, take off their disguises and be kind to each other."
"I don't think that's where we're going to go. But in real life, those weird and seemingly conflicting relationships can be very real," he added. "They can happen. It's probably easy to think that Kim dies, or that anyone who's not visible passes away. But there's still a lot of people who die on these shows; the stakes are high. But I'm with you in that anything could be the case."
Better Call Saul will return to AMC in July with its final six episodes. Stay tuned.
RELATED: 'Better Call Saul' Season 6: Bob Odenkirk Talks Saul's Final Decisions —  'I Like Where His Journey Ends'