Betty White Chose This Star For 'Fifth Golden Girl'
Starring Bea Arthur, Betty White, Rue McClanahan, and Estelle Getty, The Golden Girls is easily one of television's best ensemble comedies. Although the characters portrayed by the four actors created just the right dynamic for the NBC sitcom, White admitted there was another actor who would have made an amazing fifth Golden Girl. Here's what the veteran actor had to say.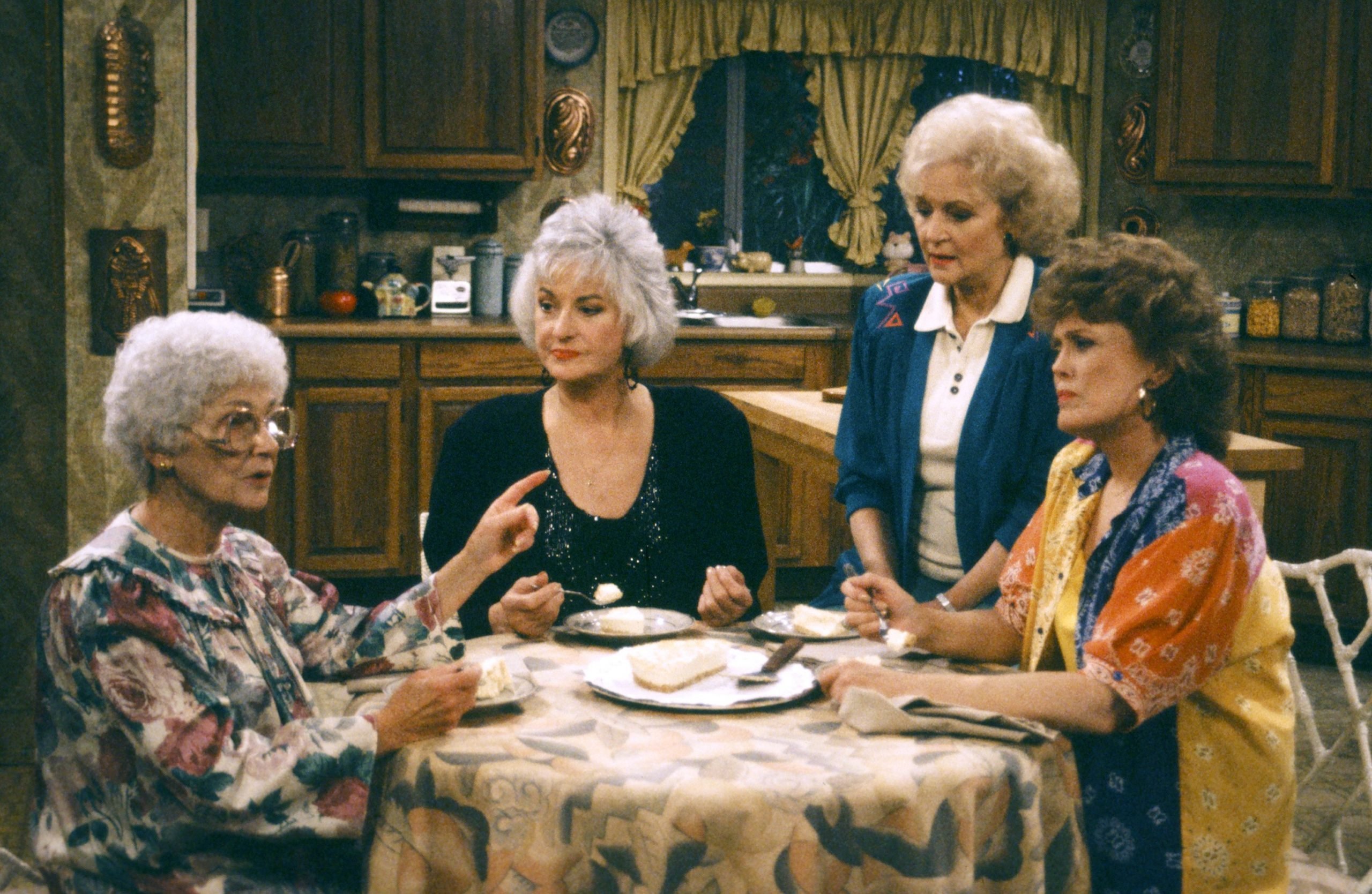 'The Golden Girls' is still relevant after over 3 decades
The Golden Girls was an instant hit for NBC when it first premiered in 1985. And it's going on nearly four decades winning new generations of fans.
While the sitcom mostly kept its episode situations light, at times the show's writers used their platform to draw attention to important issues, such as the AIDS epidemic that peaked during the show's run. Rose discovers in one episode that she may have AIDS due to a blood transfusion.
As James Colucci quoted Betty White as saying in his book on the quirky quartet, Golden Girls Forever: An Unauthorized Look Behind the Lanai, "Not only were people understandably afraid of AIDS, but a lot of people wouldn't even admit it existed," she said. "So this was a daring episode to do, and the writers went straight for it.
"It's interesting that they picked Rose for that situation. Blanche was such a busy lady, but if it had been her story it would have taken on a whole other color. But with Rose being Miss Not-Always-With-It, it came as a real surprise."
That's what has made The Golden Girls a modern classic: both the show's writers and its actors confronted life with authentic grace, humor, and honesty that have kept the series relevant.
White's pick for 5th Golden Girl
In his book Betty White on TV: From Video Vanguard to Golden Girl, author Wesley Hyatt recalled White's appearance in A Conversation With Betty White, "a one-woman variety special on the Disney Channel" in 1989. The special featured a "question-and-answer session with audience members…akin to what Carol Burnett did at the  start of The Carol Burnett Show."
During the audience session, the five-time Emmy winner was asked 'If there could be a fifth Golden Girl, who would be your selection?'
"'Well, there's a good question,'" Hyatt quoted White as saying. "'Carol Burnett, I think. Can't you just see stirring Carol into that equation and the havoc she could wreak?'"
Carol Burnett and White go way back
For her part, Burnett returned the love for White, as she wrote in her 2016 memoir In Such Good Company: Eleven Years of Laughter, Mayhem, and Fun in the Sandbox.
"I first met Betty in the early sixties in New York when she and I were frequent guests on the game show Password, hosted by Allen Ludden. She and Allen married in 1963, and [Burnett's second husband Joe Hamilton] and I became close friends with the newlyweds."
Eventually, White guest-starred on Burnett's popular variety show. "When Betty was going to guest on our show, we got the idea to have her play Eunice's equally bitchy sister, Ellen, in the 'Family' sketches. I loved our scenes together. She was sugary sweet around Mama, but would lace into Eunice with her 'velvet hammer' delivery every chance she got."