Betty White Once Lost 3 Pets in 2 Months: 'I Was Absolutely Devastated'
Betty White suffered a major loss in a short period of time that left her "devastated."
Betty White, often referred to as "America's sweetheart," recently died at the age of 99, sending the nation into a prolonged mourning period. White, who had a legendary career in both film and television, was also well-known for her work as an animal welfare activist. Over the years, White not only encouraged others to adopt pets from shelters and spoke out about protecting wild and endangered animals, but opened up several times about her own experiences with pet ownership—even the difficult parts. In a 2009 interview, White talked about losing three of her beloved pets in the space of just two months – an experience that totally "devastated" the beloved actor. 
What did Betty White say about losing three pets in two months?
White had many pets over the years and talked openly many times about the highs and lows of pet ownership. Notably, White didn't let the loss of some of her beloved pets dissuade her from adopting other animals who needed her help, even when it was hard. In a 2009 interview with TV Guide, White talked about the experience of losing three pets in two months. 
"About a year ago, I lost my 16-and-a-half-year-old Shih Tzu, my 10-year-old golden and my 11-year-old Himalayan kitty all within two months of each other. I was absolutely devastated," White said. "I have my golden retriever now, Pontiac. He's a career-change guide dog from Guide Dogs for the Blind. I said no initially because I needed closure, but I agreed to meet him and go home to think it over. But you don't meet a golden retriever and go home to think it over!"
Betty White was a trailblazing animal rights activist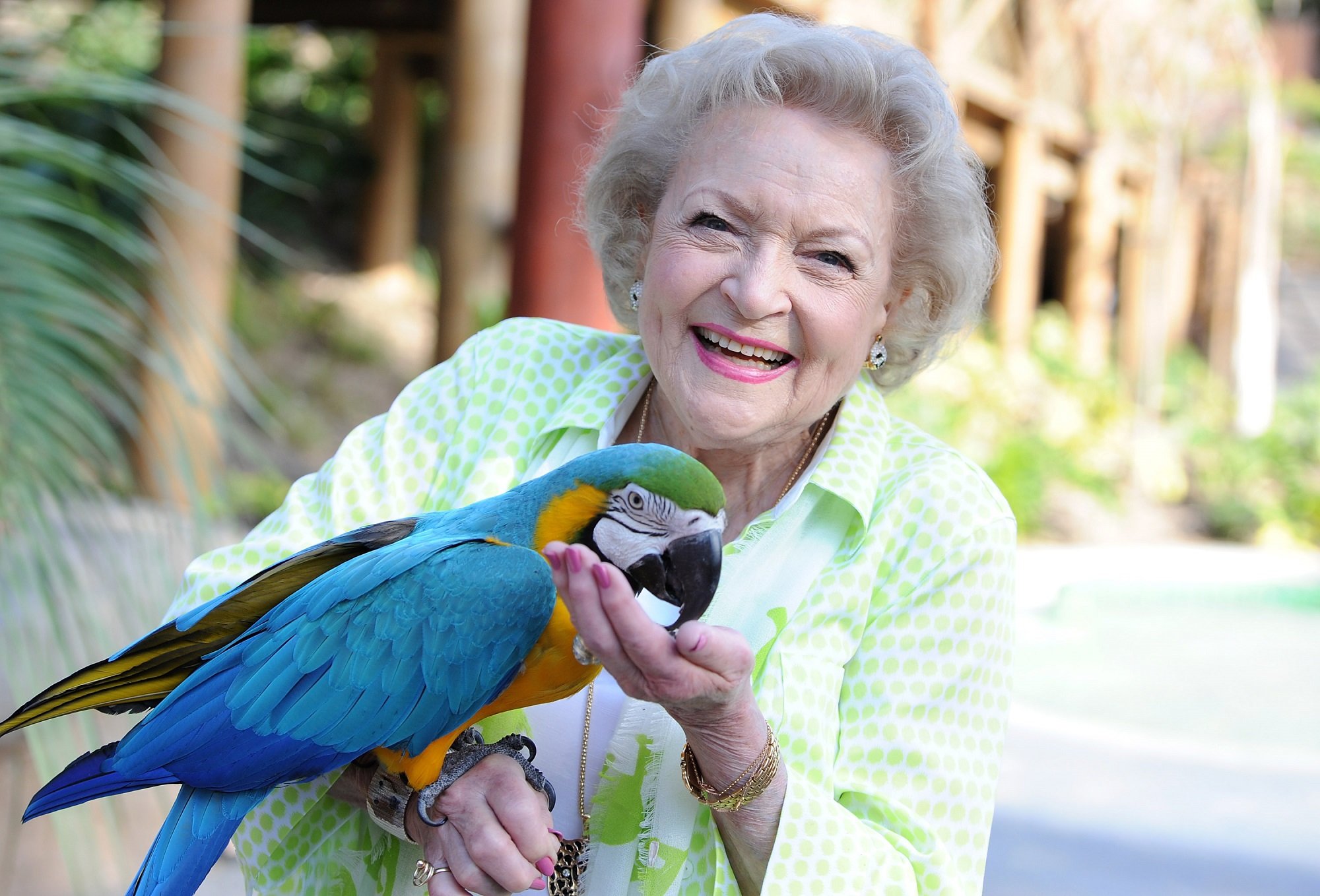 White's golden retriever, Pontiac, was with her for years, until his death in 2017. While Grunge reports that White had no pets at the time of her death in late December 2021, she owned well over two dozen animals over the course of her life. In fact, the publication notes, at one point, White's family owned an incredible 26 dogs.
As far back as 1958, White had three dogs in her care, Bandy, a Pekingese, Stormy, a St. Bernard, and Danny, a miniature poodle. As reported by Woof Republic, although White frequently owned purebred dogs, she had a special fondness for mixed-breeds, admitting that she thinks "mutts" are often "sturdier and healthier" than their purebred cousins. 
Celebrities like Miley Cyrus have opened up about losing pets
White isn't the only celeb to have talked about the struggle of losing a pet. Former Disney star Miley Cyrus is another animal lover who has owned many dogs throughout her life – and has lost a few of them to various natural causes. In 2014, Cyrus took to Twitter to mourn the death of her dog Floyd, whom she adopted in 2011. In her tweet, Cyrus wrote "I don't wanna say it because I don't want it to be real. But my precious baby Floyd has passed away." One year later, Cyrus paid homage to her late pet Floyd with an album titled Miley Cyrus & Her Dead Petz.
Fellow music star Demi Lovato has also been open about the loss of their pets, sharing an update in July 2015 that their "little angel," a dog named Buddy, had died in a tragic accident. Other stars who have loved and lost pets include Joe Jonas, Ashley Tisdale, and Hilary Duff. For fans, celebrities sharing their experiences with loss only proves that the experience of being a pet parent is truly universal.