Betty White and Rue McClanahan Were on This Sitcom Before 'The Golden Girls'
Before they were cast on the hit television series 'The Golden Girls', Betty White and Rue McClanahan worked on another show. From 1983 to 1984, they co-starred on the NBC sitcom Mama's Family, playing niece and aunt. A year after the show's cancellation, they joined 'The Golden Girls'.
The Golden Girls is considered one of the most iconic TV shows. The series starred Betty White, Rue McClanahan, Bea Arthur, and Estelle Getty as four older women living in Miami. The chemistry between the four actors is what made the show a success. Many of the ladies had worked together previously. McClanahan played Arthur's friend on the television series, Maude. But Arthur wasn't the only actor McClanahan previously worked with; she and White were on another sitcom before The Golden Girls.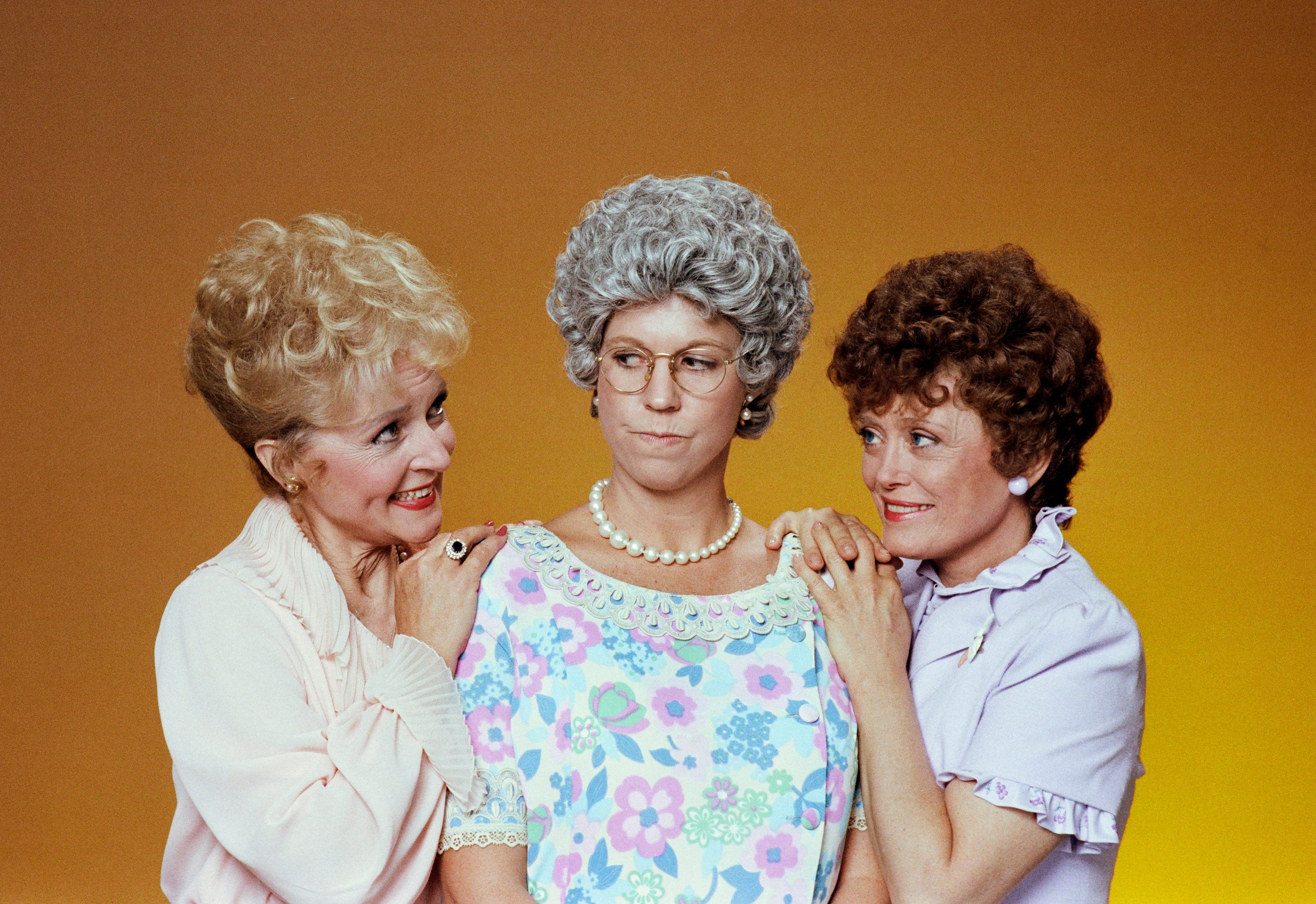 Betty White and Rue McClanahan worked together on the sitcom 'Mama's Family'
Long before they were cast on The Golden Girls, White and McClanahan worked together on the NBC sitcom Mama's Family. The show was a spinoff based on sketches from The Carol Burnett Show. The series premiered in January 1983 and followed the dysfunctional Harper family. Vicki Lawrence as matriarch Thelma Harper, who has her hands full dealing with her relatives.
McClanahan played Thelma's spinster sister Fran Crowley, who lives with her. Fran finds life in the Harper home more chaotic when Thelma's son Vint Harper (Ken Berry), his wife Naomi Harper (Dorothy Lyman), and his kids move in. One of the running gags throughout the series is Fran complaining about long waits for the bathroom and her writing studio being taken away.
White's character was Ellen, Thelma's eldest daughter. Ellen is wealthy, and most of her luxury gifts of fancy cars come from her husband, Bruce Jackson. However, in early episodes of the series, Ellen discovers Bruce has an affair with his secretary. Despite attempts at making their marriage work, the couple divorces. Aside from her marital problems, Ellen also has issues with her sister Eunice Harper (Carol Burnett). Ellen and Eunice have several arguments, most of which stems from Eunice's jealousy.
After two seasons, the show was canceled by NBC. However, Mama's Family made a comeback when it was picked up by CBS in 1986 and ran for four seasons. But there were casting changes, which included the absence of White and McClanahan, who went on to star in The Golden Girls.
Betty White and Rue McClanahan switched roles on 'The Golden Girls'
White and McClanahan are best known for their The Golden Girls roles of Rose Nylund and Blanche Devereaux. However, originally producers wanted McClanahan to play Rose, while White was to be Blanche, characters similar to the ones on Mama's Family. When McClanahan read the script, she felt she'd be better suited as Blanche.
The producers agreed with McClanahan's idea, and she was cast as the man-hungry Southern Belle. Meanwhile, White would play the lovable but naive St. Olaf native Rose. White and McClanahan excelled in their The Golden Girls roles, yet one has to be curious what it would've been like if they never switched characters.
Betty White and Rue McClanahan had a close friendship
White and McClanahan's bond was just as tight in real life as it was on the show. According to OK Magazine, when White and McClanahan weren't filming, they spent their free time playing word games. After The Golden Girls' cancellation in 1992, the two actors remained in touch. The two made several red carpet appearances together over the years as their famed series was honored with many awards.
White's former The Golden Girls co-stars have died, leaving her the last surviving cast member. Speaking about McClanahan's 2010 death, White admitted it was painful to say goodbye to her dear friend. "It hurts more than I even thought it would if that's even possible. She was everything as far as a friend is concerned."