Betty White's Biggest Hit Movie Will Shock Most of Her Fans
Even though Betty White was 99 years old when she died, the news still took fans by surprise. The actor still had such life even in her later years. And with her 100th birthday only weeks away, most assumed she would reach the milestone with little effort. Alas, as White fans celebrate her life and work, some might forget she also appeared in many movies over the years. And the biggest hit among them will likely come as a surprise.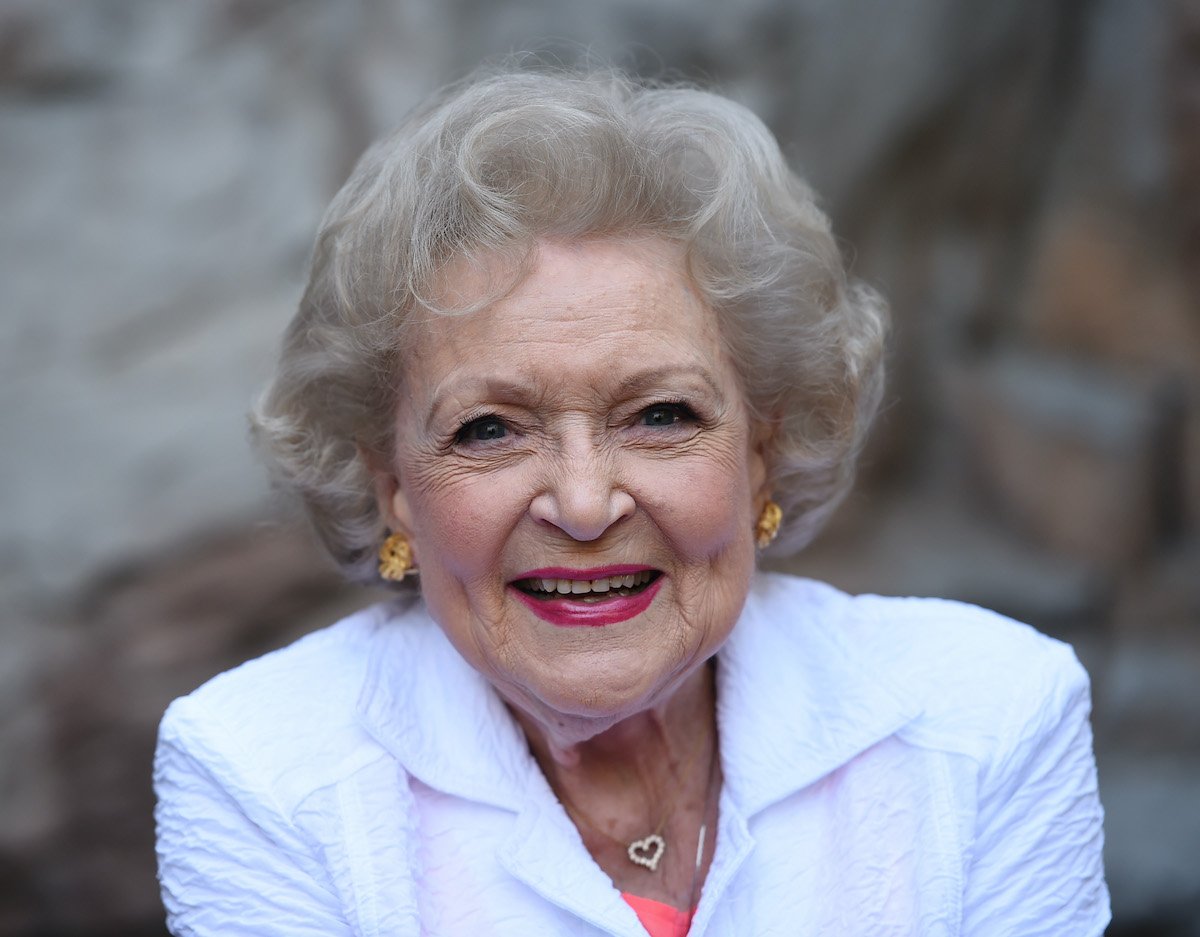 Betty White was best known for her work on television
White's first big claim to fame was as host of The Betty White Show. From 1952 to 1954, she hosted her own daytime talk show. And for many years, she continued to be a regular personality on various game shows and variety shows. These included Hollywood on Television, The Eddie Albert Show, What's My Line?, and Match Game.
However, she's best known for her work in the world of sitcoms. Life with Elizabeth — which ran from 1953 to 1955 — was the first of many shows on which she starred. But it was White's role as Sue Ann Nivens on The Mary Tyler Moore Show in the 1970s that took her career to the next level. Today, one of her most notable roles was as Rose Nylund on The Golden Girls, which aired on NBC from 1985 to 1992.
RELATED: Fans React to Ryan Reynolds' Response to Betty White Saying He 'Can't Get Over' Her After They Co-Starred in 'The Proposal'
But she appeared in a billion-dollar movie in 2019
Amid her exhaustive TV credits, White also made time for some movie roles. Particularly after The Golden Girls ended, White was known to pop in for a scene-stealing role on the big screen. Even if she had limited screen time, the comic legend made the most of it. But in the case of her biggest hit, White's role is often overlooked. The film in question is 2019's Toy Story 4, in which White provided the voice of a toy tiger called Bitey White.
Toy Story 4 earned more than $1 billion, according to The-Numbers.com. And although her character only appears briefly, White technically shares screen time with fellow comedy legends Mel Brooks, Carol Burnett, Carl Reiner, and Alan Oppenheimer. All the actors voice toys whose names are puns on their own, such as an elephant named Melephant Brooks and a little plastic chair named Chairol Burnett.
Betty White leaves behind an enduring comedic legacy
Toy Story 4 wasn't only one of White's final film roles. She joined those four other actors in reprising her role for an episode of the Disney+ series Forky Asks a Question. Even if Bitey White won't be one of White's most indelible characters, she left a huge impact on the entertainment industry and television in particular.
White has died, but her fans still have decades of material they can discover, revisit, and enjoy. The actor's positive attitude and her seeming fearlessness in the face of her own mortality are yet another way in which she was an inspiration.
RELATED: Betty White's Childhood Dream Job Had Nothing to Do With Acting