What Is Betty White's Favorite Episode of 'The Golden Girls'?
It's been 37 years since the premiere of The Golden Girls. The TV show featuring the lives of four older women in Miami became a hit for the NBC network. The chemistry between stars Bea Arthur, Rue McClanahan, Estelle Getty, and Betty White is one of the reasons for the show's success. White was already a television legend, but her role as Rose Nylund increased her popularity. There were plenty of notable Rose moments throughout the show's run, but does White have a favorite memory?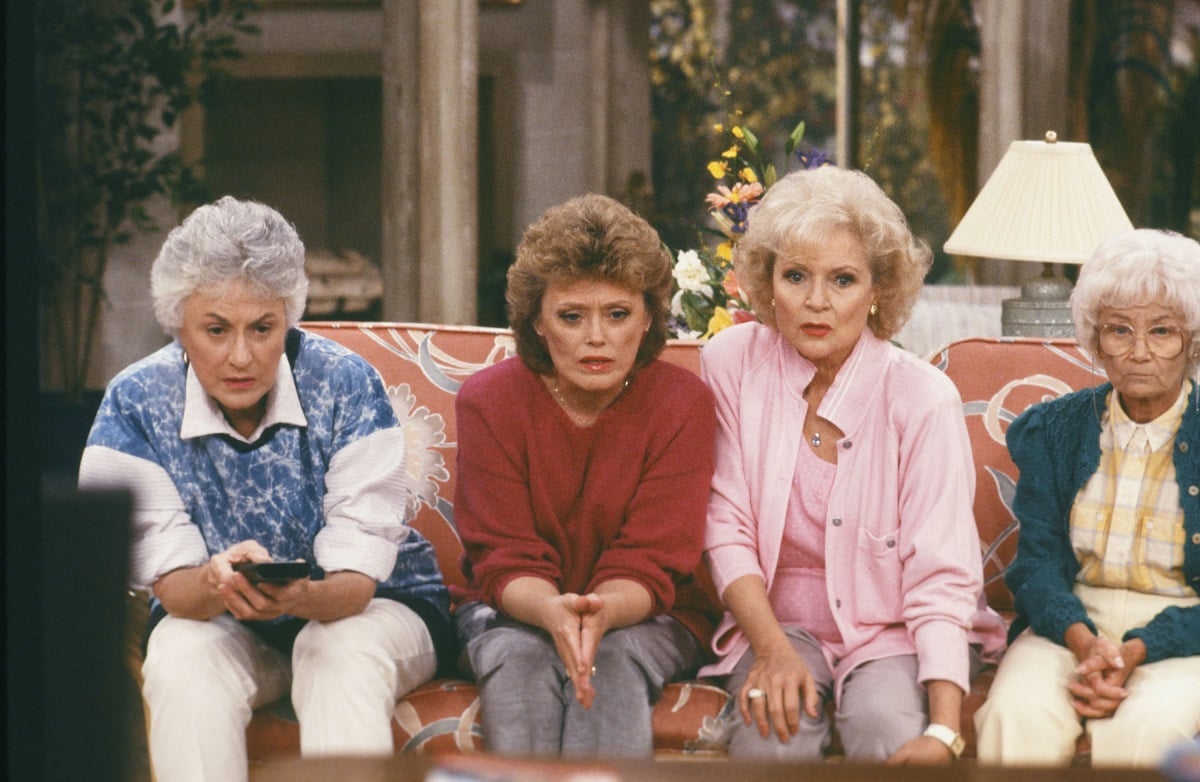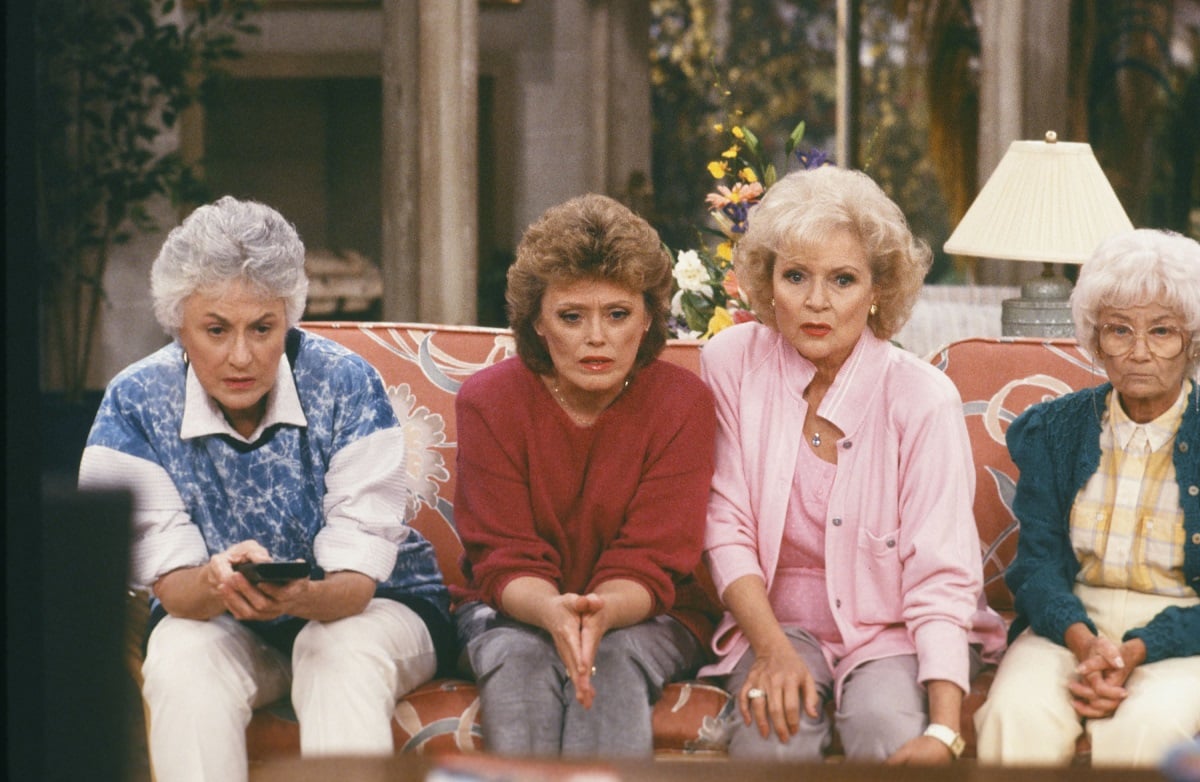 Betty White says this is her favorite episode of 'The Golden Girls'
White won over audiences with her role as the kind but dim-witted Rose on The Golden Girls. Her childlike demeanor and her St. Olaf stories often annoyed her roommates, but they provided lots of laughter to fans. There were plenty of special Rose moments, but White has preference over one particular episode.
According to Outsider, White picked the season one episode A Little Romance as her favorite The Golden Girls episode. The episode's plot has Rose dating a man named Dr. Jonathan Newman (Brent Collins), whom she keeps a secret from her roommates. When Jonathan arrives for dinner at Rose's house, Dorothy and Blanche are stunned to discover he's a little person. Dorothy and Blanche try their hardest not to say anything about Jonathan's small stature but fail throughout the dinner scene.
When asked about why the episodes' her favorite, White explained, "It was such a sweet story. Without making fun of him, they milked it for every short joke they could possibly get. There was a sweetness about it."
'The Golden Girls' was a groundbreaking sitcom
Little did White and her The Golden Girls' co-stars know how big of a hit their sitcom would be. Aside from the hijinks of the four roommates, the show also received applause for showcasing societal issues. Throughout the series' run, writers chronicled ageism, homelessness, addiction, Alzheimer's, and LGBTQ rights.
The producers and writers provided an exceptional way of addressing these issues while also keeping some humor to lighten the mood. This is one of the many reasons why The Golden Girls is a cultural icon.
Betty White has fond memories of her time on 'The Golden Girls'
White has worked on numerous TV projects, but The Golden Girls will always remain her most treasured role. From the moment she and her co-stars sat down for their first read-through, White knew the show was going to be special. In an interview with Ok Magazine, White described the moment. "It was so exciting to be with four people with that chemistry-I'll never forget that first read. It was like we had been working together forever! I still get goosebumps thinking about it, she explained.
Although rumors circulated that she and Arthur didn't get along, White said she had close bonds with her co-stars. The four would often gather at White's house for dinner or go out for a night on the town. When describing her relationship with her co-stars, White said, "You can't work that closely together and not become a family."