Betty White's Lips Were (Sort of) Sealed on Her Favorite On-Screen Kiss
When asked about her favorite on-screen kiss, beloved television star Betty White decided not to name her scene partner. After decades of acting, she had someone in mind but said they would "remain unnamed," though she gave some telling clues to consider when theorizing.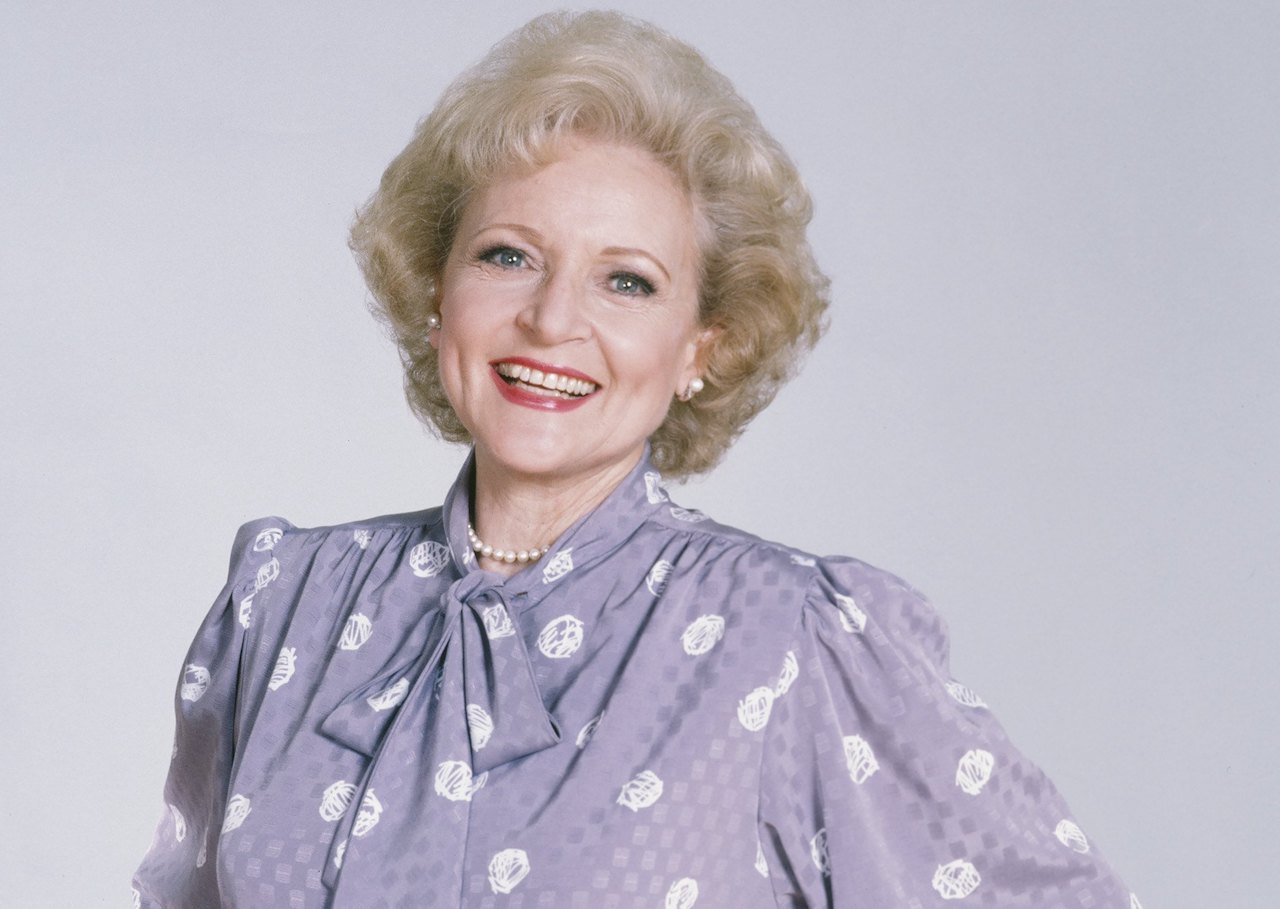 Betty White once said kissing Robert Wagner was 1 of the 'sacrifices' she had to make for the business
Hot in Cleveland creator Suzanne Martin remembered White after her death, which came less than a month before her 100th birthday. Per The Hollywood Reporter, Martin shared that White's "love for animals was extraordinary but occasionally frightening," which became most evident upon arriving to set to find the beloved star "kissing an actual tiger on the mouth."
"I panicked and asked the trainer to move it away, but Betty insisted," Martin shared. "I asked if he was a good kisser, and she said, 'Breath like an angel.'"
On the other hand, "When Robert Wagner guest-starred [and] surprised Betty with an unscripted kiss at the end of a romantic scene," White didn't use the same language to describe that kiss. Martin said she joked, "In this business, you make sacrifices."
Betty White didn't name her favorite on-screen kiss, but it sounds like it was Robert Wagner
During a chat with Oprah Winfrey, the host asked White about her best on-screen kiss. First, The Golden Girls icon noted that her Hot in Cleveland co-stars got more kissing scenes than her, and she didn't have that many. Then, she recalled there was one with, "well, he shall remain nameless," that she described as "lovely."
Notably, she did share a kiss with Bradley Cooper for Saturday Night Live, but that wasn't the smooch she described. She recalled that she and her unnamed scene partner were on a porch swing and, "Somehow, [they] had to rehearse that a lot."
White explained that, for some reason, they couldn't "quite get the scene right," noting, "Yeah. We worked on that."
That description sounds like her favorite kissing partner might have been Wagner. They shared a kiss on a porch swing on a Hot in Cleveland episode called "Bossy Cups," and White told USA Today, "… I didn't find that too bad," again pointing out that she didn't get that many on-screen kisses for the show.
Betty White liked playing 'rotten' roles because they were 'more interesting'
While White was working on the sitcom Hot in Cleveland, Oprah Winfrey asked her about her favorite role. She responded that playing Sue Ann Nivens for The Mary Tyler Moore Show was an "awful lot of fun."
Notably, CBS's Watch Magazine called Sue Ann an "on-air 'happy homemaker' with an off-air nymphomaniac streak" and the "most sexually charged character" of White's career.
But White added she also had a "ball" with her Hot in Cleveland role, Elka. "She's a rotten person, too, but we have a lot of fun," White explained, noting it was "more interesting" to play someone who was just a little bit bad.