Betty White's Look Back at 'The Mary Tyler Moore Show,' Which Marks Its 50th Anniversary This Month
Betty White looked back at her years on 'The Mary Tyler Moore Show' as one of the show's most unforgettable characters, Sue Ann Nivens.
Debuting on CBS on Sept. 19,1970, The Mary Tyler Moore Show has, incredibly, marked its 50th anniversary.
Iconic and standard-setting, the long-running comedy series starred Moore and an ensemble cast that entertained viewers for seven seasons.
One member of the cast, Betty White, looked back at her time on the show that became one of the most beloved programs in television history.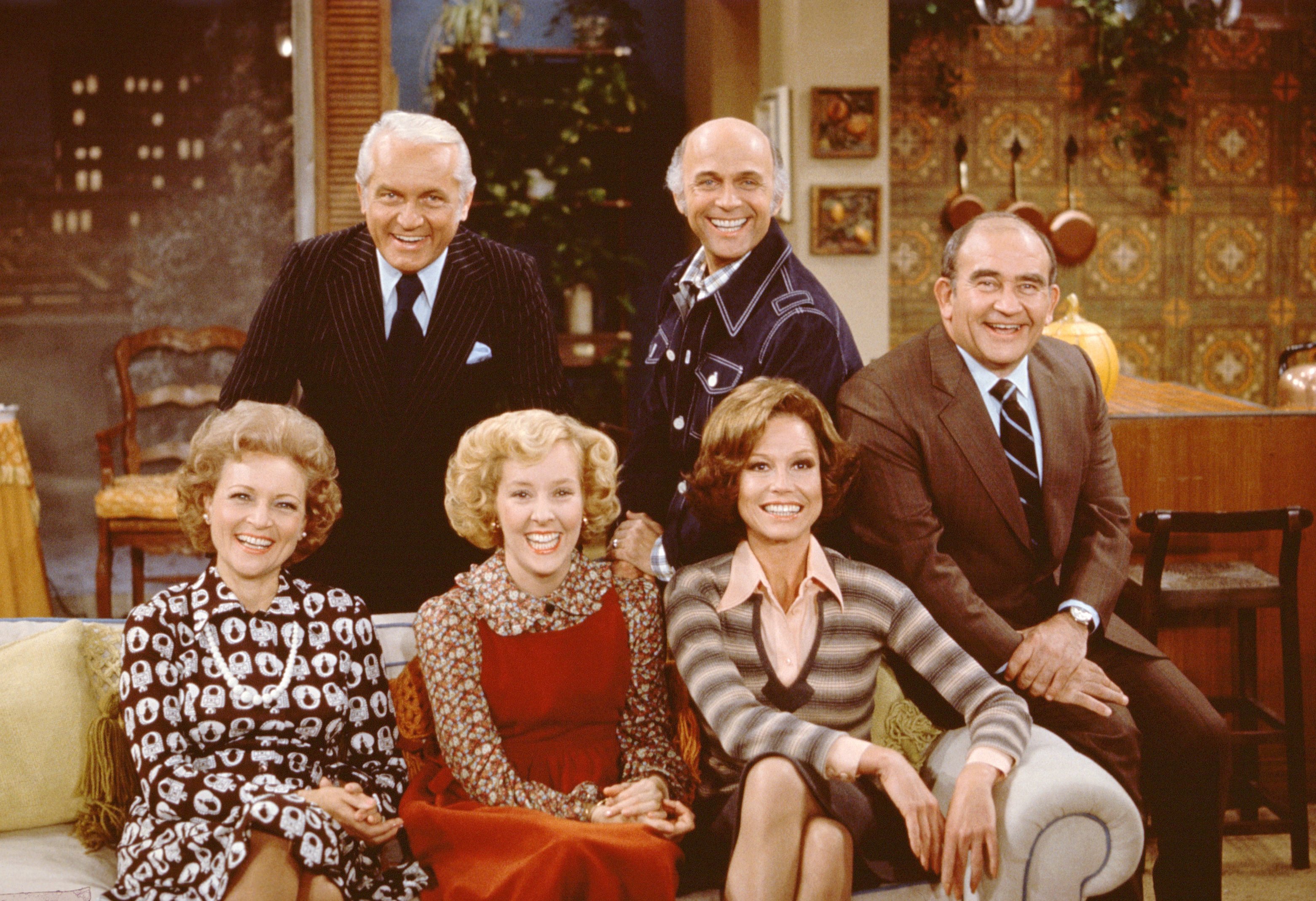 Betty White on playing Sue Ann Nivens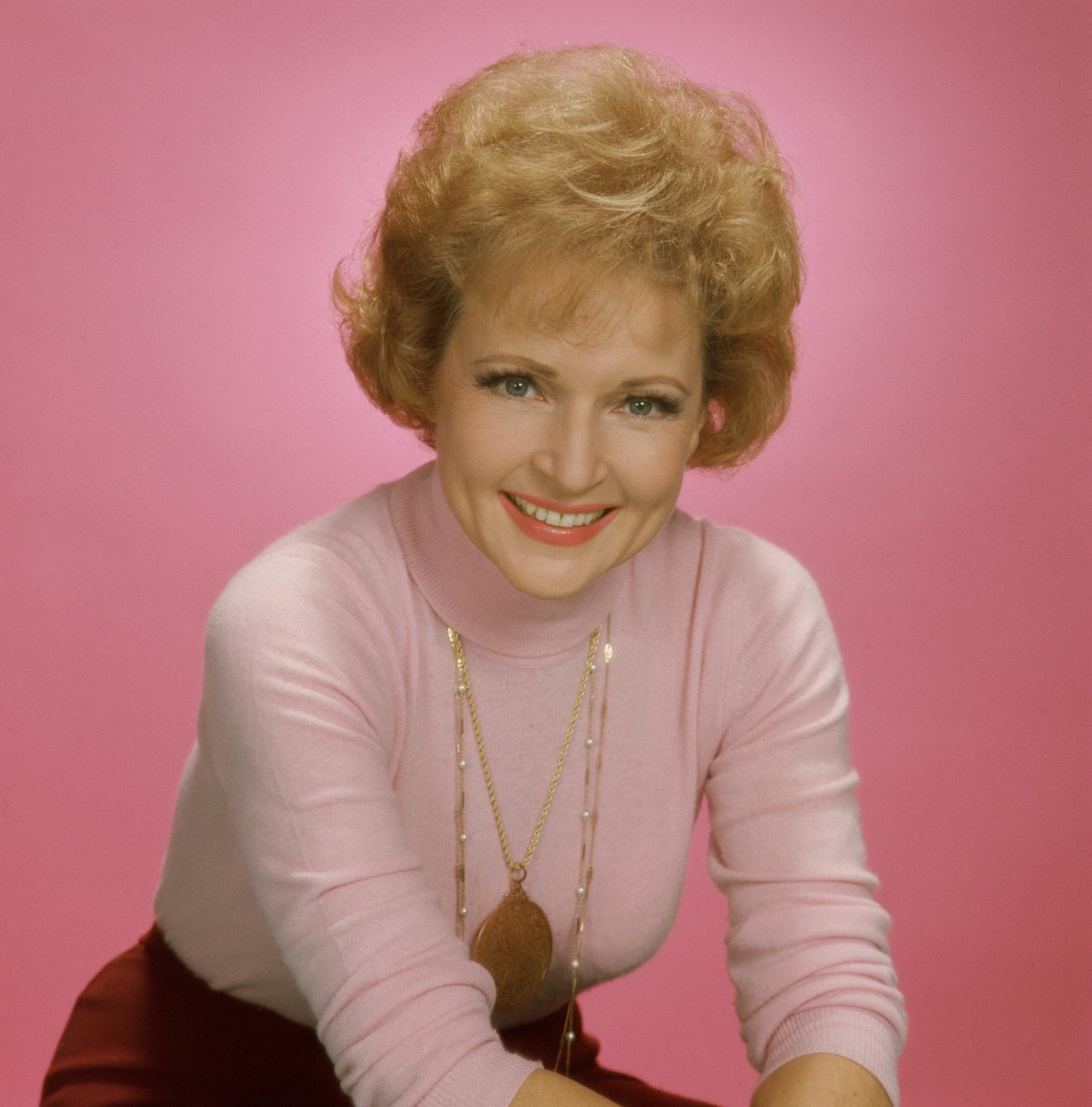 In a 1997 conversation with the Archive of American Television, Betty White in speaking about her career, explained how she ended up on The Mary Tyler Moore Show.
"Nobody knew going in that The Mary Tyler Moore Show would be an all-time classic," she said. "In the fourth season, I got a call one week, would I do that week's Mary Tyler Moore Show, from casting. They wanted a happy homemaker who was a sickening, icky Betty White type."
White, 98, described the complexity of Sue Ann's character that she loved portraying so much.
"It sounded like a cute idea, and funny, because [Sue Ann] was just lovely on camera, she was so sweet, until the red light went off, and then she was a monster," White said. "She was also the neighborhood nymphomaniac."
The 'magic' of 'The Mary Tyler Moore Show'
The classic show's ensemble cast was brilliantly chosen for each of their respective roles. Just as important and spot on, White said in her interview, was the show's writing.
"The magic, of course, of the show," she said, "was the writing. It takes a lot of cleverness to keep manipulating and keep making things fresh. Everybody worked together and the chemistry was, it became a unit."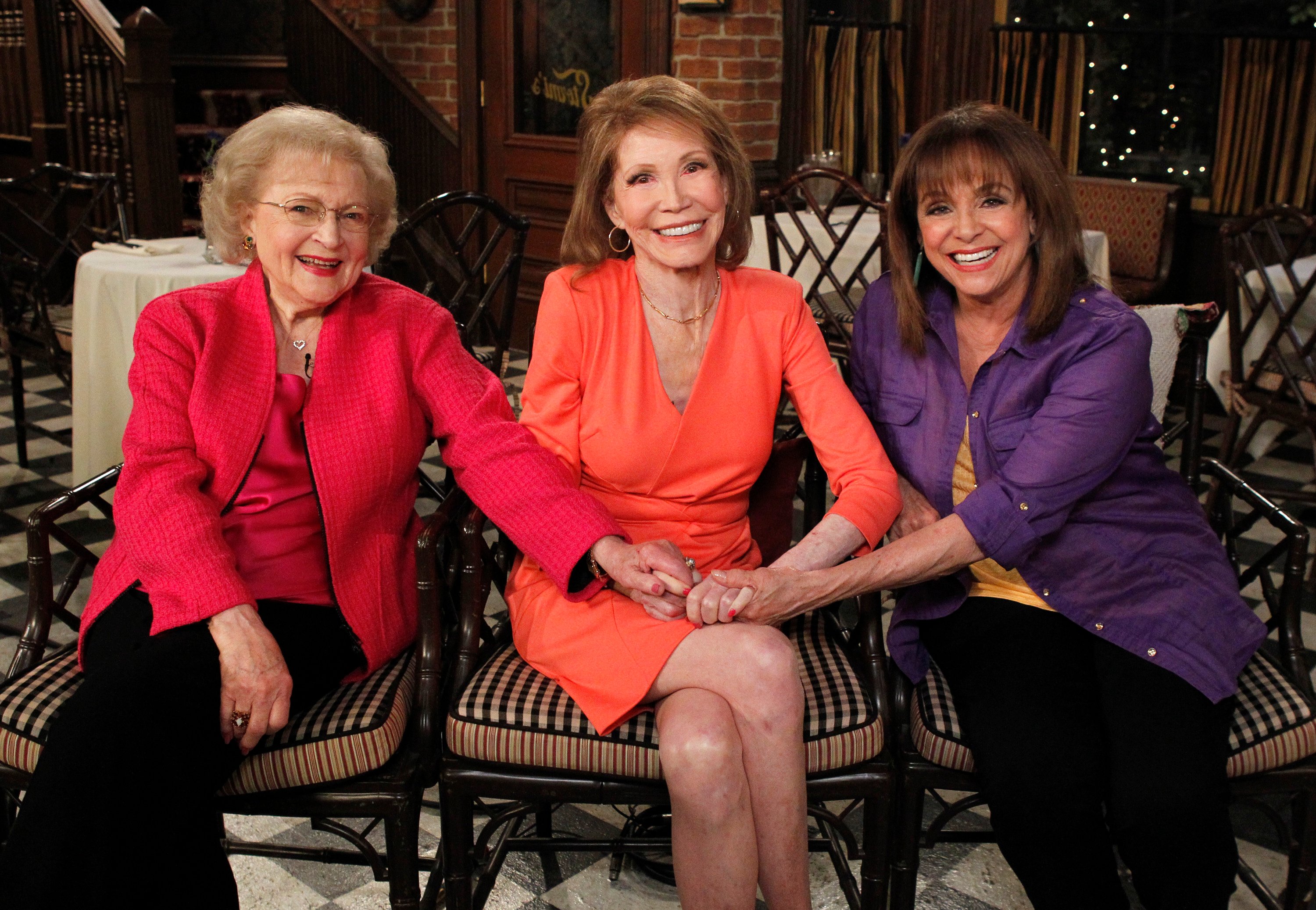 White earned two Emmy awards for her role as Sue Ann Nivens on the comedy.
"Talk about a thrill; my first Emmy was in 1952. So I waited 22 years for the next one. When they announced my name that night, and Ed Asner presented it to me, I was a mess," White recollected.
"I was so excited, so happy. And so grateful. I started out as an actress in the business, but then I did game shows and talk shows. I became a "television personality." So everybody was so surprised. 'Why, Betty can act, isn't that amazing?' It really did turn my career completely around."
Betty White described the end of the series
When The Mary Tyler Moore Show ended in 1977, White described the cast and crew, who had been together on the show for almost a decade, as "basket cases."
"We were all just devastated." The Hot in Cleveland star recounted the cast's movements that final week, saying they just wouldn't leave one another's sides, they were so bereft.
"Finally, the writers just couldn't write the last scene. They just couldn't do it. The last scene was missing [until the last day]. They brought it down. We read through it and we blocked it and we walked away from it.
"That last day [we were] all a mess. We had to be re-made up. And then we got into the show that night and just wept to pieces, so did the audience.
"By the time Ed Asner gets to, 'I treasure you people,' I mean from then on, it's under water."