Beyoncé and Jay-Z May Be American Royalty, But They Built Their Own Empire
Beyoncé and Jay-Z are not only one of the music industry's most popular couples, but they are one of the most private as well. The ultra-wealthy music superstars have three young children, and although they occasionally step out on red carpets with their eldest daughter, Blue Ivy, they tend to keep a low profile when not performing. Still, fans love learning everything that they can about Beyoncé and Jay-Z, and how they managed to combine their respective empires into one massive, money-making machine. 
Beyoncé is known as 'Queen B'
Beyoncé first rose to fame in the late nineties as a member of the influential girl group, Destiny's Child. It didn't take long for the singer to break away from the group and begin exploring solo projects.
In short order, she began appearing in films and recording her own hit singles. Beginning in the early 2000s, Beyoncé acted in movies such as Austin Powers in Goldmember, Dreamgirls, The Pink Panther, and Obsessed. 
Her songs, including chart-topping hits like "Crazy in Love," "Single Ladies (Put a Ring on It)" and "If I Were a Boy" have become industry standards, known and loved by people all over the world. Beyoncé is also a savvy businesswoman and has worked on a number of business ventures, including her latest, the fashion brand Ivy Park.
These days, Beyoncé, known as "Queen B" to her fans and followers, is very selective about the projects that she works on, and she can certainly afford to do so — her net worth is estimated to be around $500 million. The total is combined from all of her music ventures, movie projects, endorsement deals, and her own product lines. 
Jay-Z is one of the world's most influential rappers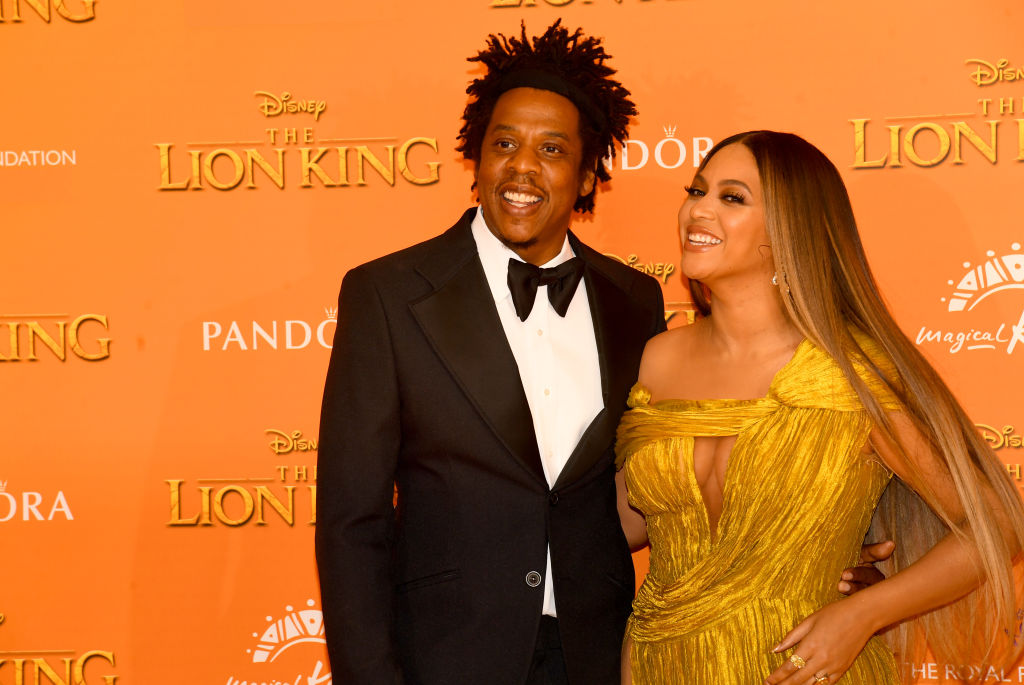 Possibly one of the few superstars that can stand toe-to-toe with Beyoncé is the rapper, songwriter, and businessman Jay-Z. He founded his own record company in the early nineties, releasing his debut album shortly afterward.
Jay-Z became known for his collaborations with other up-and-coming artists as well as for his own hugely popular singles and beats. Even to this day, Jay-Z remains one of the bestselling music artists of all time.
As successful as Jay-Z has been for his music ventures, his work in business has caused his net worth to skyrocket to around $1 billion. He has worked in everything from tech ventures to sports team acquisitions and even has a hand in the streaming service Tidal. In spite of his incredible successes, Jay-Z has never forgotten his New York City background and is a dedicated philanthropist, donating thousands of dollars every year to causes that he believes in. 
Beyoncé and Jay-Z's massive business empire
As a couple, Jay-Z and Beyoncé go way back. They first started dating around the year 2000, when Beyoncé was only nineteen years old. They collaborated together on multiple projects, all while keeping their romance very private.
In April 2008, the couple tied the knot in an intimate ceremony. In the years since their marriage, they have welcomed three children and combined their respective businesses in a way that is admired by thousands.
In a recent podcast, Jay-Z and Beyoncé's business empire was discussed. The host talked about how the couple ended up making the Forbes $1 billion mark in 2017 and how they achieved $1.25 billion in 2018.
With as much wealth as the couple has accumulated, they are in a unique position to not only live well for the rest of their lives but to pass down their wealth to future generations of their family tree, including all of their children and grandchildren. They have managed to continue to grow their wealth through many revenue streams, from music and streaming to fashion brands and touring.
It is clear that Beyoncé and Jay-Z have become one of the nation's wealthiest and most influential couples — and they have done it all without alienating their devoted fan base.