Why Isn't Beyoncé Performing at the Grammys? She Leads in Nominations
Beyoncé will not be performing at the 2021 Grammy Awards on Sunday, March 14. The "Drunk In Love" singer reportedly declined the invitation to perform, even though she has the most nominations out of any artist this year. Could she be boycotting the Grammys like The Weeknd? Her husband, Jay-Z, and other musicians have also stopped performing at the award show.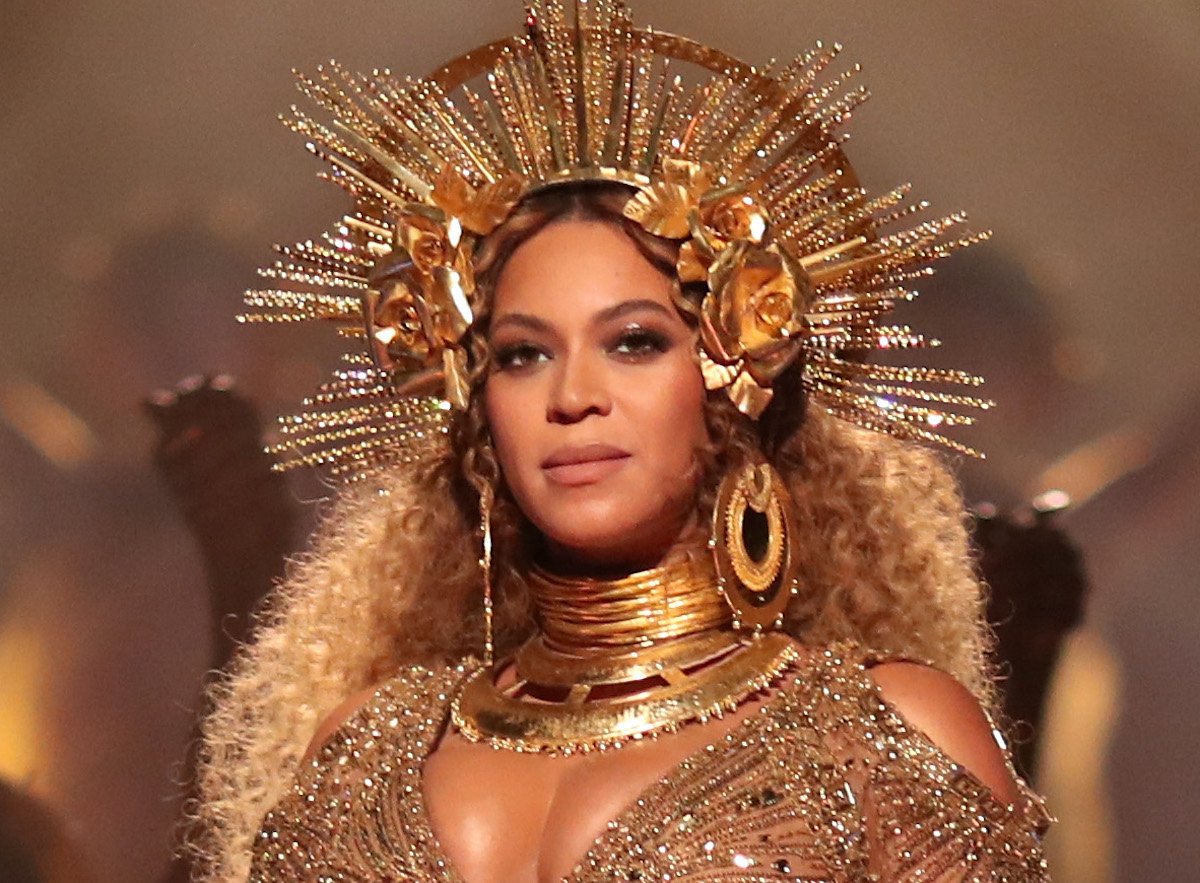 How many Grammys does Beyoncé have?
Beyoncé is the most-nominated woman in Grammys history. The "All Night" singer has a career total of 79 nominations, 24 of which she has won. Jay-Z has 80 nominations. This year, she leads the nominations with nine.
Beyoncé's first Grammy win was in 2000 when Destiny's Child won Best R&B Song and Best R&B Performance by a Duo or Group with Vocal for "Say My Name." Despite her 24 Grammy wins throughout her career, she has never won Album of the Year.
Her self-titled album lost Album of the Year to Beck in 2014, and Lemonade lost to Adele's 25 in 2017. The "Hello" singer famously said Beyoncé should have won Album of the Year during her acceptance speech.
Since Lemonade's snub, Beyoncé has won two Grammys and nominated for 17.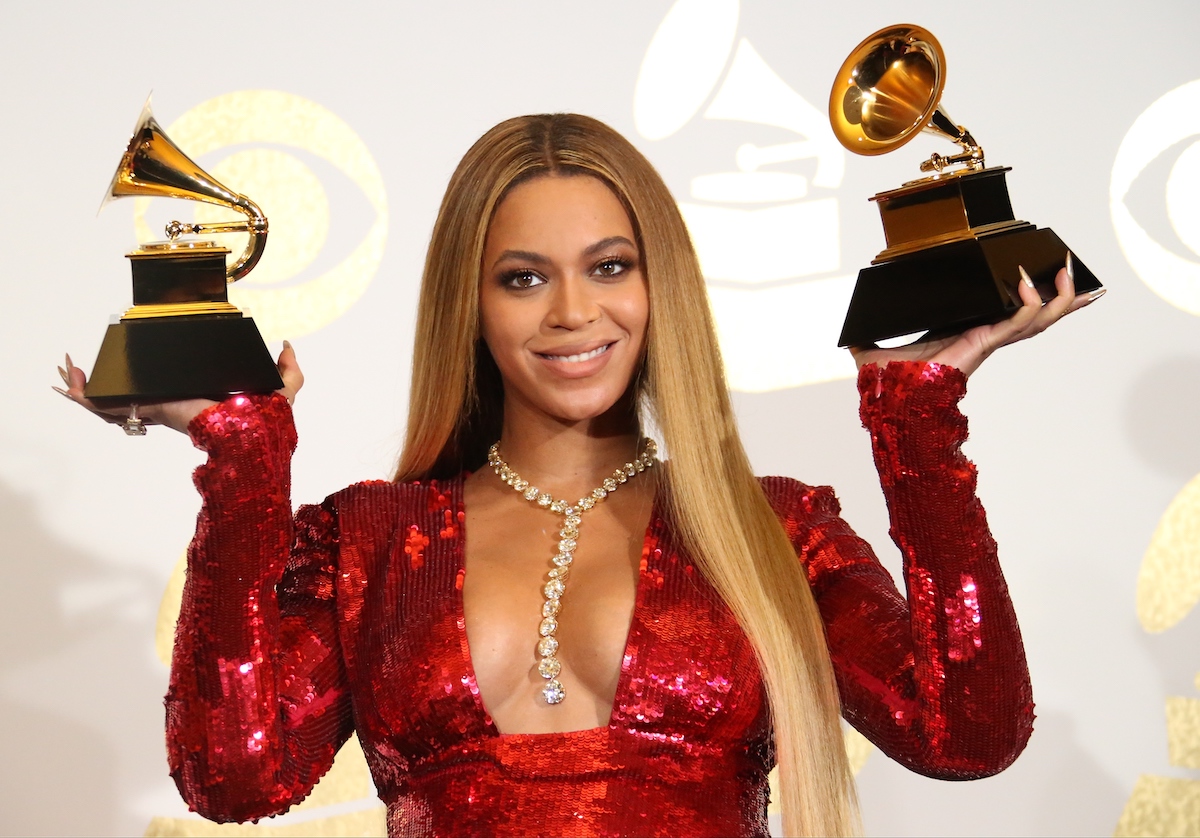 RELATED: Michael Jackson Crashed a P. Diddy Party So He Could 'Holla at Beyoncé'
Why was the Grammys boycotted?
Jay-Z boycotted the Grammys for six years from 1998 to 2004. He not only didn't perform, but he also didn't attend. The rapper made his return to the award show because of his relationship with Beyoncé, whose debut solo album, Dangerously In Love, received multiple nominations.
The "Family Feud" rapper boycotted the award ceremony for the same reason The Weeknd, Drake, Frank Ocean, and Kanye West do: they feel the Grammys voting process is "corrupt" in that it frequently favors white musicians over anybody else. In the Grammys' entire 63-year history, only 10 Black artists have won Album of the Year.
Following The Weeknd's Grammy snub for his wildly successful album After Hours, the "Blinding Lights" singer announced on March 10 that he will no longer submit his music for nomination consideration at the Grammys because of the academy's "secret committees," per The New York Times.
Those committees are meant to be a check-and-balance system for the thousands of diverse Grammy voters, but they also have the power to go against the will of the voters. Many artists feel this is the reason Black music is constantly overlooked.
RELATED: Have Chloe x Halle Ever Won a Grammy?
Beyoncé declined to perform at the 2021 Grammys
Beyoncé seems to be losing faith in the Grammys as well. After her Lemonade snub, it's understandable. According to The Los Angeles Times, Beyoncé was invited to perform at the 2021 Grammys with Megan Thee Stallion. They were slated to perform their "Savage" remix, which is nominated for Record of the Year, Best Rap Song, and Best Rap Performance.
Beyoncé's "Black Parade" from Black Is King is also nominated for Record of the Year, Song of the Year, Best R&B Performance, and Best R&B Song. "Brown Skin Girl" is up for Best Music Video, and Black Is King is nominated for Best Music Film.
This is the third time since 2018 that the Grammys' most-nominated artist has refused to perform at the ceremony. Jay-Z refused in 2018 when 4:44 was nominated, and Kendrick Lamar refused in 2019 when his Black Panther album was nominated.
Recording Academy interim chief executive Harvey Mason Jr. commented on Beyoncé's impending absence to The Los Angeles Times.
"It's unfortunate, because she's such a big part of the Recording Academy," he said. "We absolutely wish we had her onstage."
Grammys executive producer Ben Winston told the outlet it's been hard trying to get artists to perform this year. It could be because of COVID-19 virtual award show burnout, but with so many artists calling out racism within the infrastructure of the Grammys voting process, it seems like people are more so questioning the institution's credibility.
The award show needs to confront why it rarely rewards the most influential people in music. If millions of music fans show love for an album through sales, streaming, and social media, it doesn't make sense that a small group of people could decide the music isn't as good as the masses believe.