Beyoncé Inspired This Gwyneth Paltrow Performance
Gwyneth Paltrow played everyone from William Shakespeare's fictional love interest to Iron Man's wife — who knew Beyoncé inspired one of her performances? Some very specific elements of Beyoncé's attitude and stage presence influenced Paltrow during the filming of one of her dramas. Here's a look at that film and how the public responded to it.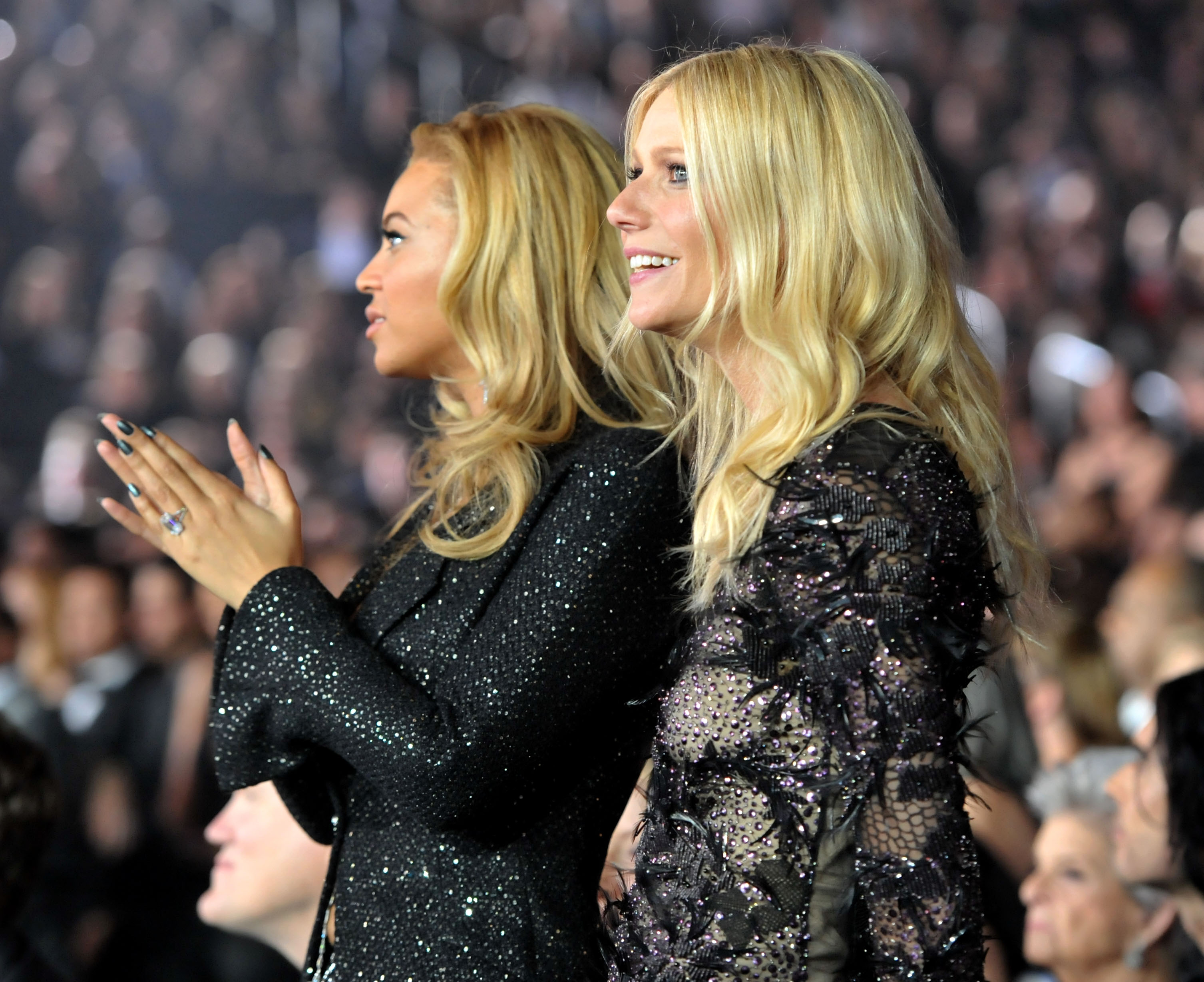 Gwyneth Paltrow thought it was weird that Beyoncé inspired this performance
As far as modern movie stars go, music has been a pretty big part of Paltrow's career. She acted in the film Duets, had a recurring role on Glee, and appeared in a documentary about Justin Timberlake. In addition, she played a country musician in the film Country Strong. Paltrow explained how Beyoncé influenced her performance in Country Strong even though Queen B rarely makes country music.
"I pulled from a lot of different people," Paltrow told Film Review Online. "The performance at the end, if I had to say who influenced me the most, weirdly, because it's not in the same genre, was Beyoncé. Her confidence level and her presence is so mind-blowing, especially when you try to do it and you see what she does, it's like inhuman. I [hoped] I could just bring a tiny bit of that extreme confidence, joy, and abandonment that she brings, because it wasn't like I was just trying to play a singer who was making it."
RELATED: Why Kelly Clarkson Worried One of Her Songs Sounded Like a Beyoncé Rip-Off
In an interview with Pop Sugar, Paltrow said Beyoncé gave her pointers on how to play the role. However, she didn't explain exactly how Queen B helped her. In addition, she said Faith Hill helped her to understand how to sing her songs, telling her to memorize her songs to the point where they were part of her muscle memory. Beyoncé and Hill were certainly great mentors — but she still had a compunction about the role.
What was difficult about the role for Gwyneth Paltrow
Paltrow said she had a difficult time playing her role because the character was a superstar. "I was playing a huge, huge star and that's what really threw me off," she told Film Review Online. "I was like, 'I know I can play someone who's just trying to make it, but how I can be credible as someone who's won seven Grammy's and sold however millions of records?' That's a very special and specific thing. So that was what I was really aiming for, to try and pull that off."
RELATED: Beyoncé: How 'If I Were a Boy' Was Taken From Another Singer
How the world reacted to 'Country Strong'
So did this approach pay off? According to Box Office Mojo, Country Strong earned over $20 million against a budget of $15 million. It didn't really earn enough money to qualify as a hit. It wasn't a critical hit either, receiving a 22% rating on Rotten Tomatoes. While some poorly received films become cult classic, Country Strong is not one of them. Country Strong was not a hit, however, Paltrow certainly had some great mentors for her performance.