Beyonce and Jay-Z's Timeline on How They Met Doesn't Quite Sync Up
Beyoncé Knowles and Jay-Z are the ultimate power couple. The two have been together for several decades, and have created a business empire that is unlike any other in the music industry. These days, with three children and a wealth of various ventures, Knowles and Jay-Z are considered to be entertainment royalty.
However, they have maintained relative secrecy regarding the early days of their relationship. In fact, Knowles and Jay-Z have both told very different stories about how they first started dating.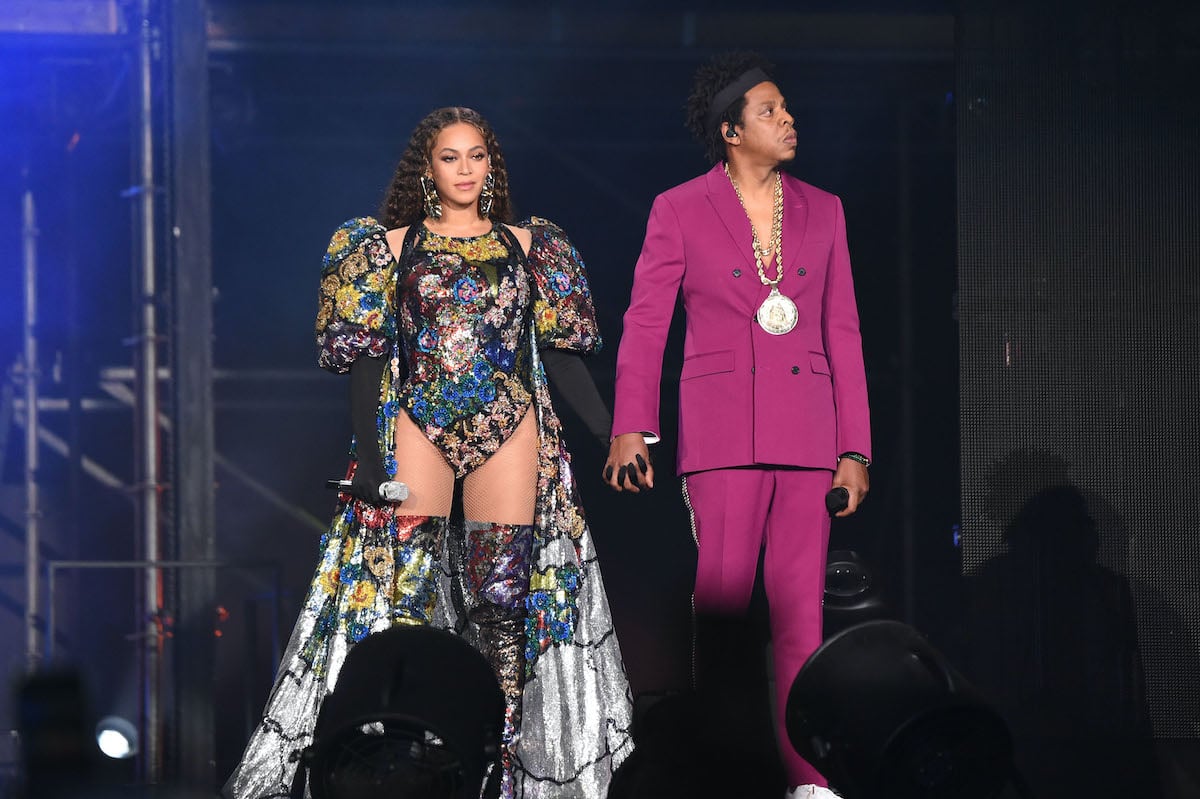 When did Beyonce Knowles and Jay-Z tie the knot?
In the early 2000s, Beyoncé Knowles was just beginning her ascent to superstardom. Best known for her work in the girl group Destiny's Child, Knowles had embarked on a solo career and was meeting with various artists to work on collaborations and new songs. One of those collaborators was rap superstar Jay-Z, who was already a major power player in the music industry.
In short order, Knowles and Jay-Z had started a romantic relationship – but rather than flaunt their love for their fans, the two decided to keep things low-key, rarely stepping out on red carpets and not directly confirming their relationship until 2008. That was the year that the two superstars got married, in a private ceremony that took place in Jay-Z's lavish New York City apartment.
In the years that followed, the pair welcomed a daughter, followed by a set of twins. They also worked together on a wide variety of musical collaborations, even touring together. Consistently breaking records, Knowles and Jay-Z quickly achieved mythic status. 
Beyonce Knowles and Jay-Z describe their dating timeline differently
Over the years, many fans have wondered exactly how Knowles and Jay-Z first met. Interestingly enough, the two stars have described that first meeting very differently. As reported by Insider, Knowles once recalled in an interview early on in her relationship with Jay-Z that she first crossed paths with Jay-Z when she was on an airplane, when she was only about 18 years old and still making music with her group, Destiny's Child.
Jay-Z, on the other hand, has hinted at a very different setting for his first encounter with his future wife. In his 2018 song "Everything Is Love," the artist raps "We played it cool at the pool of the Cancun, VMA / Confidence you exude make the fools stay away / Me, I played my room, let the fools have they say / Fate had me sittin' next to you on the plane / And I knew straight away." Many fans have taken these lyrics as being about Knowles, and how Jay-Z felt when he first met the young star.
What are Beyonce Knowles and Jay-Z doing these days?
Regardless of how Knowles and Jay-Z first got together, it's clear that things have worked out. The two have weathered several scandals, including some highly-publicized cheating rumors, and through it all, they have managed to maintain their privacy. These days, Knowles and Jay-Z are still working hard on their business ventures, including everything from music to fashion – and are working hard at raising their three children out of the spotlight.
Jay-Z himself speaks out very rarely, but in a 2018 interview with David Letterman, the rapper revealed that a vital part of their marriage is communication, and maintaining accountability for mistakes. Jay-Z alluded to Knowles being his soulmate, leading many pop culture fans to believe that the two superstars will remain together for years to come, weathering all of life's storms together. 
RELATED: Jay-Z Must Give Beyonce $5 Million Per Child They Have Together Due to Crazy Prenup