Beyoncé Once Beat Kanye West at Connect Four 9 Times in a Row
At one point, Jay-Z and Kanye West were very close. The Chicago-born rapper was signed to Jay-Z's label. West often produced songs for Jay-Z and they even had a critically acclaimed album, 2011's Watch the Throne together, which allowed them to go on tour together.
As a result of the rapper's relationship, West also grew close to Beyoncé, even appearing on several of the Lemonade singer's songs including "Party." Prior to the breakdown of the bond between Jay-Z and West, they often hung out with one another.
In fact, one of West and Beyoncé's favorite past-times was playing this beloved strategy game.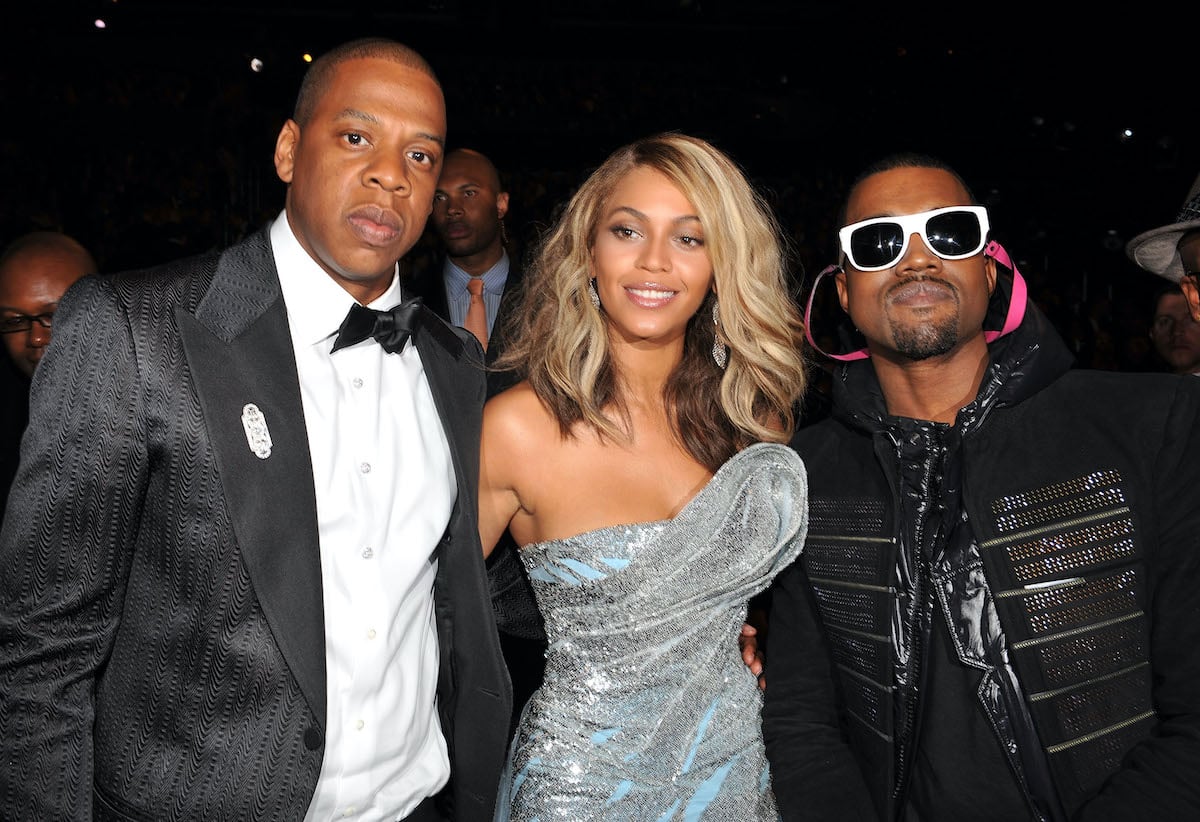 Beyoncé and Kanye West used to be good friends
The breakdown between West and Beyoncé appears to stem back to 2009 when West humiliated Taylor Swift at the MTV Video Music Awards. As the Red singer went on stage to accept her award from Best Female Video Award, West jumped on the stage to interrupt her saying Beyoncé deserved it.
Beyoncé and Swift were devastated by West's actions and both of them burst into tears backstage. Things continued to deteriorate between Beyoncé, Jay-Z and West when the musical couple did not attend West's 2014 wedding to Kim Kardashian West.
West took major offense to this and he began openly poking ay Beyoncé and Jay-Z following some mental health issues and especially after Kardashian West was robbed at gunpoint in Paris. Though there doesn't appear to be any bad blood between the threesome anymore, they aren't as close as they used to be.
Kanye West is obsessed with Connect Four
West has always been obsessed with Connect Four. Kardashian West has called it heer husband's favorite game. In fact, the Jesus is King rapper was engrossed in the game during the birth of he and Kardashian West's third child, Chicago.
"We had a connecting room and Kanye was in there playing Connect Four with his friends and not really paying attention," the KKW Beauty mogul revealed on The Ellen DeGeneres Show in 2018. "I was like, 'Kourtney, I need you to be here with me."
This is not the first time West has been lost in Connect Four. In fact, he and Beyoncé once began transfixed during a marathon Connect Four tournament. However, West could not find a way to beat the singer.
Beyoncé has always beaten Kanye West at Connect Four
Back in 2008, West revealed that Beyoncé was the queen of Connect Four and he could not beat her.
"When I was in Europe I would play this game (Connect Four) for hours and hours… it helped me zone out," he wrote on his official blog via NME. "Every now and then people would speak of this legendary Connect Four champion… Beyoncé!"
West continued, "I had to play her! So last night at Jay's new 40/40 club in Las Vegas she beat me nine times in a row!" Though the Black Is King icon is obviously the Connect Four master, West claimed he did win one match against her.