Beyonce Opens Up About Her Unexpected Pregnancy and Emergency C-Section in 'Homecoming' Doc
Beyonce opened up about her pregnancy and giving birth to twins in the Netflix documentary 'Homecoming.'
Beyoncé may be one of the most famous women in the world, but the star zealously guards her privacy. So when her new documentary Homecoming landed on Netflix, fans were surprised that in addition to a look at how she pulled off her epic 2018 Coachella performance — dubbed "Beychella" — it also included some tidbits about her personal life. The "Formation" singer talked about preparing for Coachella, her diet, and the birth of her twins, Rumi and Sir.

She was surprised when she found out she was having twins

Beyoncé was originally supposed to perform at Coachella in 2017, but she had to postpone that performance when she found out she was pregnant. The second pregnancy (she gave birth to daughter Blue Ivy in 2012) wasn't something she and husband Jay-Z had planned for.

"I was supposed to do Coachella the year prior but I got pregnant unexpectedly," she says in the doc. "And it ended up being twins which was even more of a surprise."

Her pregnancy and delivery were 'extremely difficult'

To fans, Beyoncé might appear unstoppable, but the star says her second pregnancy was "extremely difficult." She developed preeclampsia, a condition "characterized by high blood pressure and signs of damage to another organ system, most often the liver and kidneys," according to the Mayo Clinic. If not treated, it can cause serious complications for both the mom and the baby, and can even cause death.

The condition meant that the singer had to spend a month on bed rest before she gave birth, as she shared in an interview with Vogue that was published last September. Her weight had hit 218 pounds by the time she delivered Rumi and Sir.
"My health and my babies' health were in danger, so I had an emergency C-section," she told Vogue. In Homecoming, she explained that one of the twins' hearts "paused a few times." After she gave birth, the babies spent weeks in the NICU.   
"My body went through more than I knew it could," she says in the film.
The recovery was tough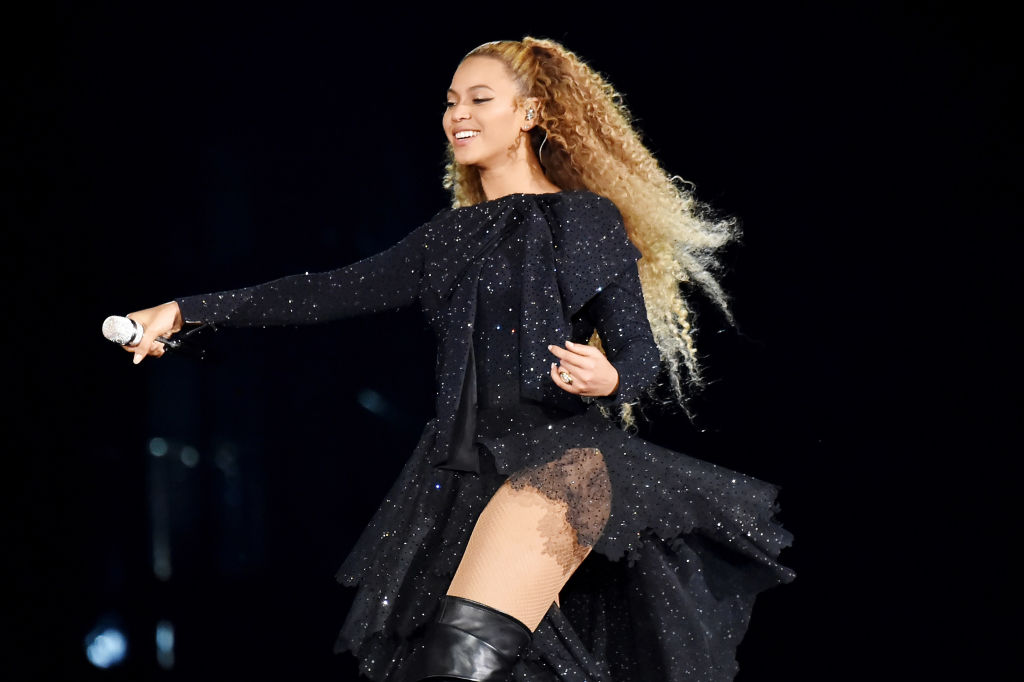 During the first months after the twins arrived, Beyoncé says she was in "survival mode." She gave herself plenty of time to heal, but even so, returning to performing was a challenge.

"And you know, a lot of the choreography is about feeling, so it's not as technical, it's your own personality that brings it to life," she explains. "That's hard when you don't feel like yourself," she says. "I had to rebuild my body from cut muscles. It took me a while to feel confident enough to … give my own personality."
"There were days that I thought I'd never be the same. I'd never be the same physically, my strength and endurance would never be the same," she added.
She also went on a restrictive diet to shed the baby weight. "In order for me to meet my goals, I'm limiting myself to no bread, no carbs, no sugar, no dairy, no meat, no fish, no alcohol — and I'm hungry," she says in Homecoming.
Getting Coachella-ready required a huge effort, and even the famously driven star says she doesn't want to repeat the experience. I "definitely pushed myself further than I knew I could and I learned a very valuable lesson," Beyoncé says. "I will never, never push myself that far again."
Check out The Cheat Sheet on Facebook!