Beyoncé or Jay-Z: Which Superstar Is Worth More?
Beyoncé and Jay-Z are one of Hollywood's most infamous power couples. The musically inclined couple are on top of the world. That's not all. They've both branched out from being more than just singers. Their empire is vast and ever-growing and their wealth reflects their smart business moves.
Since the two are a unit, many consider their wealth as a unit, but which Drunk in Love singer is rolling in more wealth?
What are Beyoncé and Jay-Z worth together?
The numbers are pretty impressive for The Carters. Jay-Z has been in the rapping game since 1989 when he appeared on Yo! MTV Raps. Beyoncé has been in the public eye as a dedicated musician since she took the spot of lead vocalist in Destiny's Child back in 1997. The R&B group turned heads, but eventually, Knowles moved on to a solo career.
The wealthy duo tied the knot in 2008 and with it, their finances began to intermingle. With them both sitting on their own nest egg, they've created a massive fortune, one that will ensure their children will have an excellent life ahead. So how much are The Carter's worth?
They've broken $1 billion, coming in at around $1.4 billion thanks to all of their hard work, dedicated fans, and overall resounding success.
What is Beyoncé worth?
Now that you know how much the couple is worth, what about the Queen Bee's solo checks? Before putting her net worth out there let's take a quick look at her career. When she was just a young girl she recognized her talent, appearing in talent shows where her singing shined. Then, in 1996 Beyoncé alongside Kelly, and LaTavia formed their own girl group. They were signed by Columbia Records a year later.
After landing three Grammy awards, several insane collabs, millions of sales, and topping the charts, Destiny's Child decided to take a hiatus. It was 2003 when Beyoncé chose to embrace the idea of a solo career with the release of Dangerously in Love. Despite it being her first, the album sold an impressive 300,000 copies in its first week and climbed the charts. It was obvious the Bee had precisely what it took to take on the music industry.
Since the success of her first album, Knowles has continued to break sales records, grace the Billboard charts, sell out tours, and nail public appearances. Now the popular entertainer has a $355 million net worth to her name, a worth that's only going to increase with her fame.
What is Jay-Z's net worth?
You don't need to know Jay-Z's net worth to see that he is raking in more than half of the couple's income. But where exactly is all the money coming from? Jay-Z's hip hop career has spanned three entire decades. Over the last 30 years, he has climbed the rank from the world's best rapper to a hip-hop empire king.
Sure, Jay-Z can still spit lines with the best of them, but that is far from his only income stream. He founded Roc-A-Fella records back in 1995 and debuted his first album, catapulting himself to hip-hop stardom. The talented rapper continued to release wildly successful albums before starting his next venture in 1999. He co-founded the clothing retailer Rocawear which he sold in 2007 for $204 million.
Fast forward to 2015 and Jay-Z made one of his most powerful moves to date. He purchased the streaming service Tidal for $56 million. The service has exploded and is currently worth two-thirds of his income — $600 million.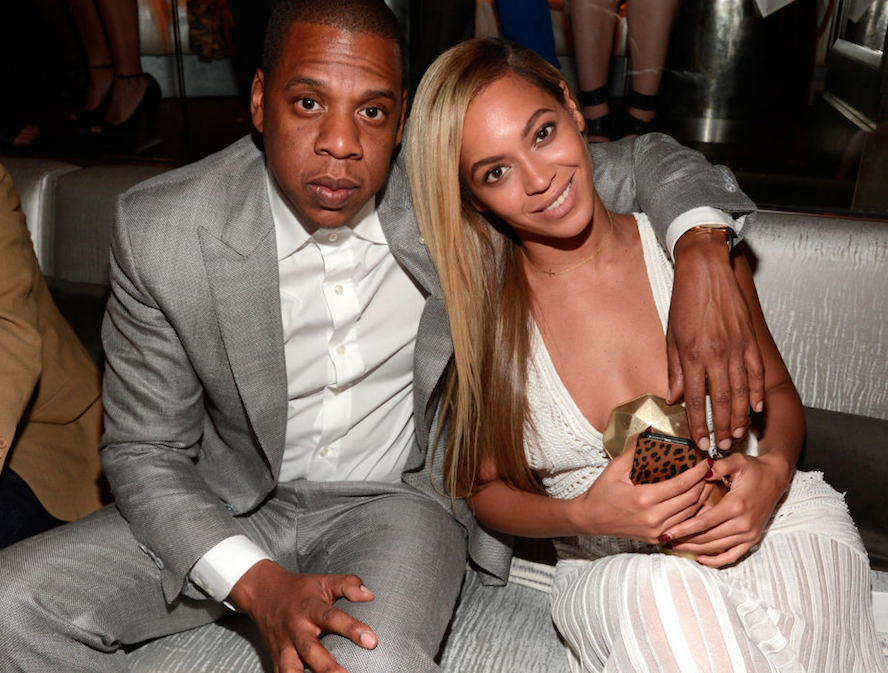 Now Jay-Z's empire is made up of several entertainment labels, his own clothing line, numerous alcohol brands, a top-notch sports club, and the streaming service which passively rakes in millions of dollars. So how much is the legend worth? An astounding $900 million!
Jay-Z on his own is a top-notch millionaire and one of the wealthiest musicians in the world. It's really only a matter of time before he becomes a billionaire in his own right and The Carter's become one of the wealthiest couples in Hollywood.