Beyoncé Reveals How She and Jay-Z Celebrated Valentine's Day
Valentine's Day 2021 looked a lot different than past ones. With the coronavirus (COVID-19) pandemic waging on, many people had to forgo the usual events and activities that are typically associated with the holiday. But Beyoncé and Jay-Z at least seemed to make the most of it. The two appeared to have an at-home celebration with their kids before ending the day with an intimate dinner with just them.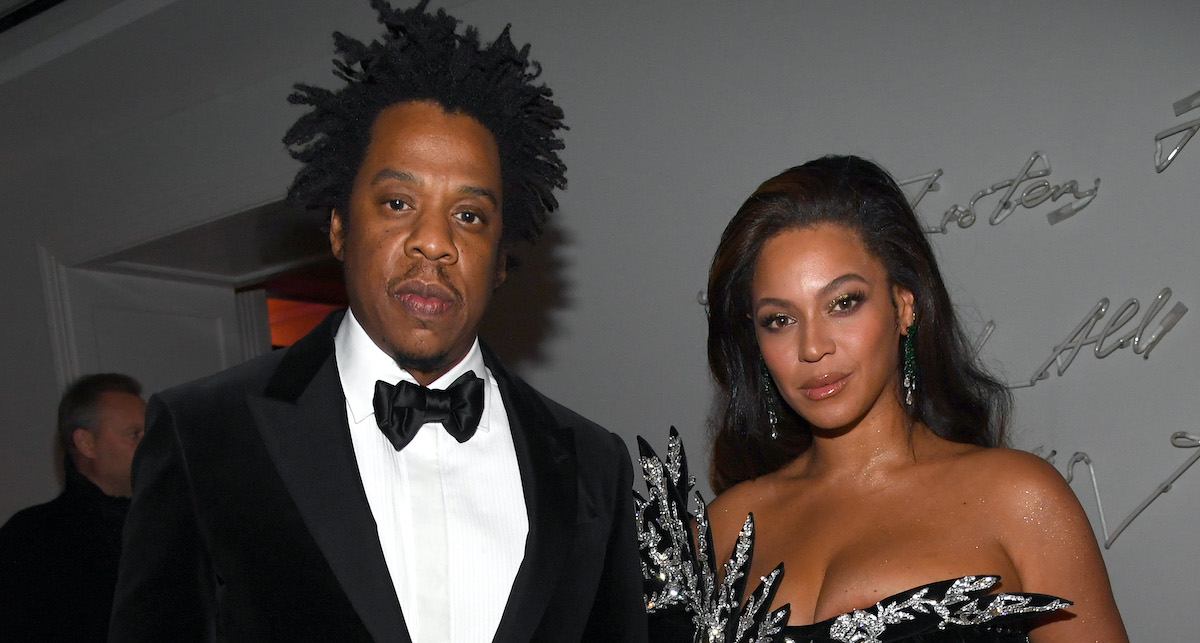 Inside Beyoncé and Jay-Z's Valentine's Day celebration
Beyoncé posted a photo collage on Feb. 15 that offers a look at her Valentine's Day celebration with Jay-Z and their three children: daughters Blue, 9, and Rumi, 3, and son Sir, 3.
It appears that they first surprised her in the morning with gifts, a variety of Beyoncé-inspired cookies, and some beautiful handpainted artwork from their kids, who also received gift bags of goodies.
Later in the day, Beyoncé and Jay-Z went out for a romantic dinner in Santa Monica, California, according to The Daily Mail. Beyoncé posted photos from that night showing her dressed in red Alessandra Rich with a matching Alexander McQueen shoulder bag while Jay-Z sported an all-black outfit. The collage then cut to snaps of red wine, food, flowers, and candles.
Beyoncé didn't directly comment on the celebration, but there's no doubt she loved it. When previously asked about her favorite way to celebrate Valentine's Day, she described it in a way that reflects how she spent it in 2021. "[I like to] light some candles, have a good meal, and watch an old movie," she told Cosmopolitan.
RELATED: Beyoncé Credits Her Years-Long Relationship With Jay-Z to the Foundation They Built As Friends
Beyoncé's Valentine's Day post is a rare one, as she's kept a low profile in recent months
Aside from promoting her IVY PARK collaborations with Adidas, Beyoncé has lived largely off the grid in recent months. But that's not necessarily a surprise. In a 2020 interview British Vogue, she explained that she planned to slow down in her career after working "nonstop" since she started in Destiny's Child in the '90s.
"I truly cherish this time with my family, and my new goal is to slow down and shed stressful things from my life," she began. "I came into the music industry at 15 years old and grew up with the world watching, and I have put out projects nonstop."
"I released Lemonade during the Formation World Tour, gave birth to twins, performed at Coachella, directed 'Homecoming,' went on another world tour with Jay, then 'Black Is King,' all back to back," she continued. "It's been heavy and hectic. I've spent a lot of time focusing on building my legacy and representing my culture the best way I know how. Now, I've decided to give myself permission to focus on my joy."
From the looks of things, it seems she's definitely enjoying the time she has with her husband and their children. We love to see it.