Beyoncé Vs Rihanna: Which Superstar Has More Hit Songs?
Beyoncé and Rihanna are two of the most famous celebrities alive today, however, only one of them can reign supreme on the pop charts. Here's a look at which star produced more chart hits. In addition, here's what the artist who produced more chart hits said about their "competition."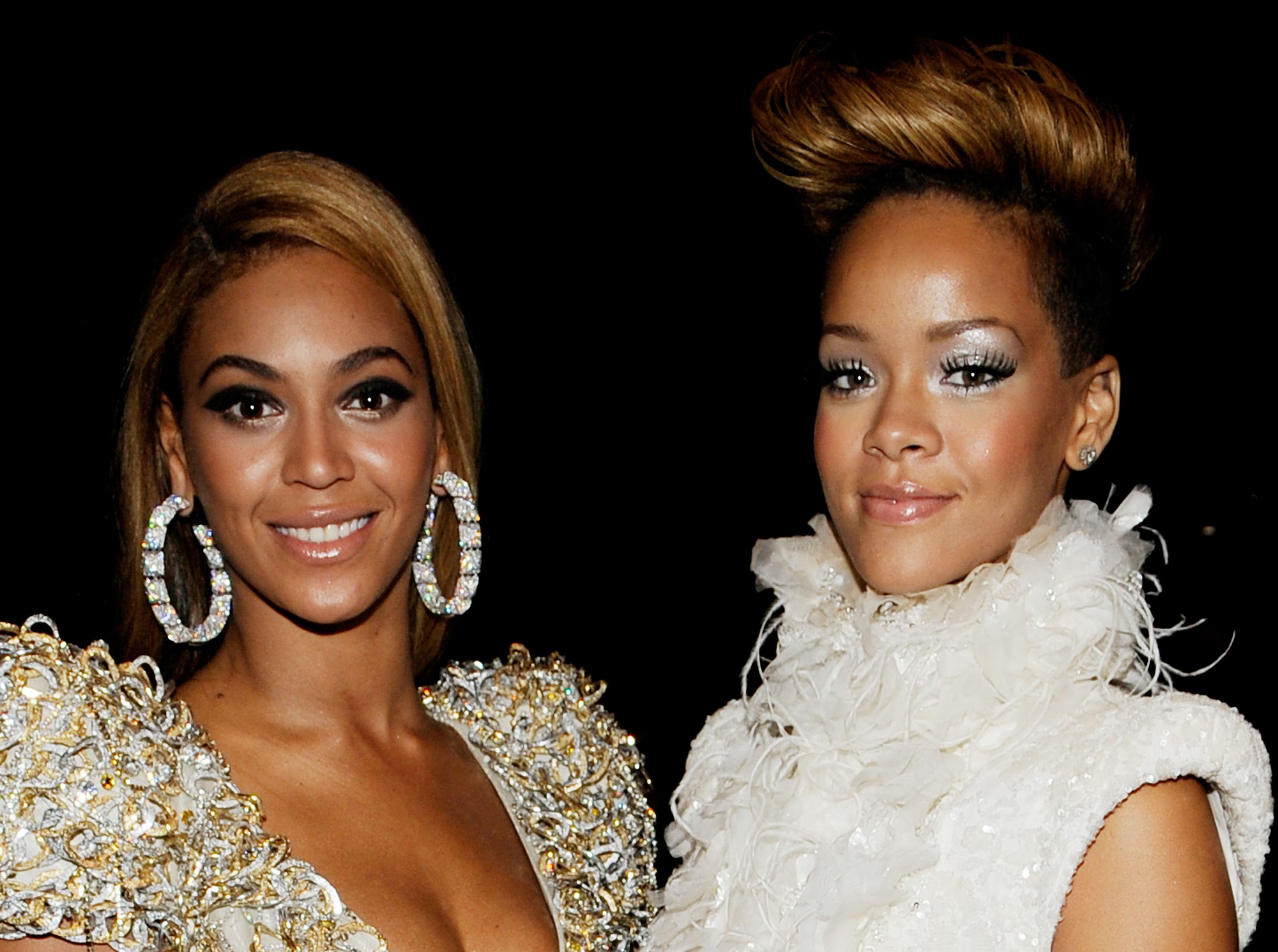 Beyoncé vs Rihanna: who reigns supreme as a solo artist?
So far, Beyoncé has released 19 songs that reached the top 10 on the Billboard Hot 100. Of these, seven reached No. 1: "Irreplaceable," "Single Ladies (Put a Ring on It)," "Perfect," "Baby Boy,' "Crazy in Love," 'Savage," and "Check On It." 
On the other hand, Rihanna has released 31 singles that reached to top 10 of the Billboard Hot 100. Of these, reached 14 reached the top of the chart: "S&M," "Disturbia," "Only Girl (in the World)," "Diamonds," "Umbrella," "Take a Bow," "We Found Love," "Work," "Love the Way You Lie," "Live Your Life," "Rude Boy," "SOS," "The Monster," and "What's My Name?" Clearly, Rihanna had had more top 10 hits and No. 1 hits than Queen B.
What about Destiny's Child?
However, some fans may want to factor Beyoncé's time with Destiny's Child into the equation. After all, Destiny's Child put Beyoncé on the map before she came into her own as a solo artist. Destiny's Child had 10 top 10 hits on the Billboard Hot 100. Four of them reached No. 1, specifically "Say My Name," "Bootylicious," "Independent Women Part 1," and "Bills Bills Bills." Counting her time with Destiny's Child, Queen B had 29 top 10 hits in total, 11 of which reached No. 1.
Even adding up her solo songs with her Destiny's Child songs, Beyoncé still has not produced as many top 10 or No. 1 hits as Rihanna. This is notable given that Queen B's career started years before RihRih's. To be exact, Destiny's Child released their self-titled debut album in 1998 while Rihanna released her debut album, Music of the Sun, in 2005.
Beyoncé Vs Rihanna:What RiRi means when she called Queen B 'competition?'
This raises an interesting question: Does Rihanna look down on Beyoncé? She discussed Beyoncé in a 2011 interview with Logan Hill of Glamour. In fact, Rihanna told Hill that she used to listen to sing along to Destiny's Child albums when she was growing up. More specifically, she would start singing Destiny's Child and Mariah Carey songs when her family was going through rough patches.
Afterward, Hill asked Rihanna about the "pack" of singers who were her competition. "There's a pack," Rihanna replied. "It's me, [Lady] Gaga, Katy Perry, Beyoncé… who else? Kesha, for sure. Women are definitely dominating music right now, and that's because we are competitive beings. I feel like music hasn't been this exciting in a while." Later in the interview, Rihanna said she only looks at people as competition if she truly admires them. While Rihanna once described Beyoncé as a member of her competition, she also credited her with helping to make music interesting.