Beyoncé's Mom Used to Make All Her Destiny's Child Costumes By Hand
Once upon a time, Beyoncé was an up and coming singer, trying to make her way in the world. Along with her Destiny's Child bandmates, Beyoncé traveled all over the country, performing for audiences and working on her craft.
Over time, Beyoncé began to gain recognition as a major up-and-coming talent and these days, the singer is a superstar and one of the biggest and most powerful celebrities in the world.
Still, she remembers her roots and has talked about the days when clothing designers didn't have any desire to work with her or her bandmates. 
How did Beyoncé get started in music?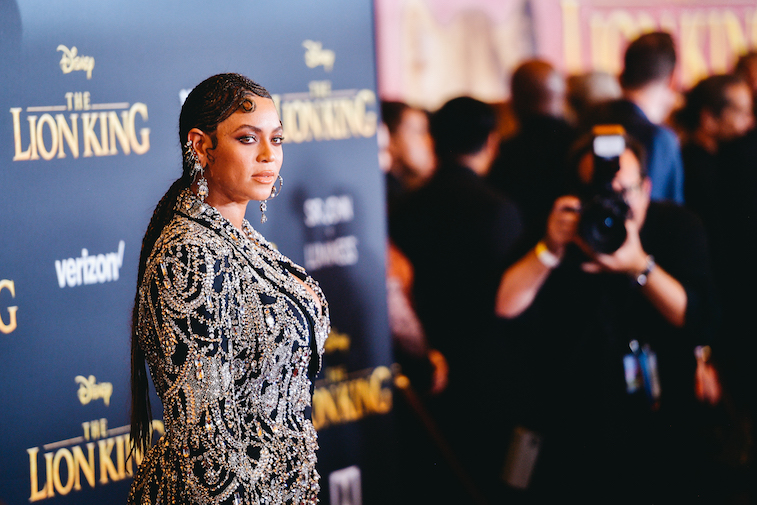 Beyoncé Knowles was born in Houston, Texas, in 1981. As a very young child, Beyoncé began showing her talent for performing and enrolled in dance classes before she was even 10 years old.
The young girl impressed all of her teachers with her dancing ability as well as her impressive singing voice. She was able to hit extraordinary high notes and express emotion well beyond her years when she sang. Beyoncé continued developing her talents all throughout her childhood, singing in the local church choir and forming a girl group with her childhood friend Kelly Rowland.
As the girl group continued to practice and grow, Beyoncé's father, Mathew Knowles, decided to manage their careers and try to bring them to the next level in the industry.
Throughout the early nineties, the group, now named Destiny's Child, worked as openers for a wide variety of other established acts and auditioned for record companies to try and get their big break. That big break finally came in 1996, when they signed to a record label and began to officially record music. 
Tina Knowles sewed costumes for Destiny's Child
While Mathew Knowles was hard at work booking gigs and shuttling the girls to and from various performances, Beyoncé's mother was doing what she could to help the group as well.
As Beyoncé revealed in a later interview, many designers didn't have an interest in creating stage costumes for Destiny's Child, so Tina Knowles stepped in.
"Starting out in Destiny's Child, high-end labels didn't really want to dress four black country curvy girls, and we couldn't afford designer dresses and couture," Beyoncé stated. "My mother was rejected from every showroom in New York. But like my grandmother, she used her talent and her creativity to give her children their dreams. My mother and my uncle, God rest his soul, made all of our first costumes, individually sewing hundreds of crystals and pearls, putting so much passion and love into every small detail." 
Beyoncé is now a fashion icon
Tina Knowles' help really paid off, and ultimately, record executives and audiences alike took notice of Destiny's Child, and Beyoncé in particular. As Beyoncé rose to worldwide fame, many different fashion brands and top designers clamored to create clothes for her to wear. These days, Beyoncé is considered to be one of the most fashionable women in the world and a pop culture icon.
Beyoncé has continued to pursue her interest in fashion as well as her love of music and entertainment. She formed a fashion line with her mother in 2005 called House of Deréon, producing sportswear and denim pieces, as well as handbags and accessories.
In 2016, Beyoncé launched her very own clothing line, called Ivy Park. The line has proven to be incredibly popular and the pieces have sold out during each launch. All in all, Beyoncé is a force to be reckoned with in multiple industries, from clothing to singing.