'Beyond the Edge' Cast: The Richest Players Ranked
Compared to a celebrity version of Survivor, the new CBS competition show Beyond the Edge features nine famous contestants living in the jungles of Panama who will compete in various challenges to raise money for their charities. Which Beyond the Edge player is the richest?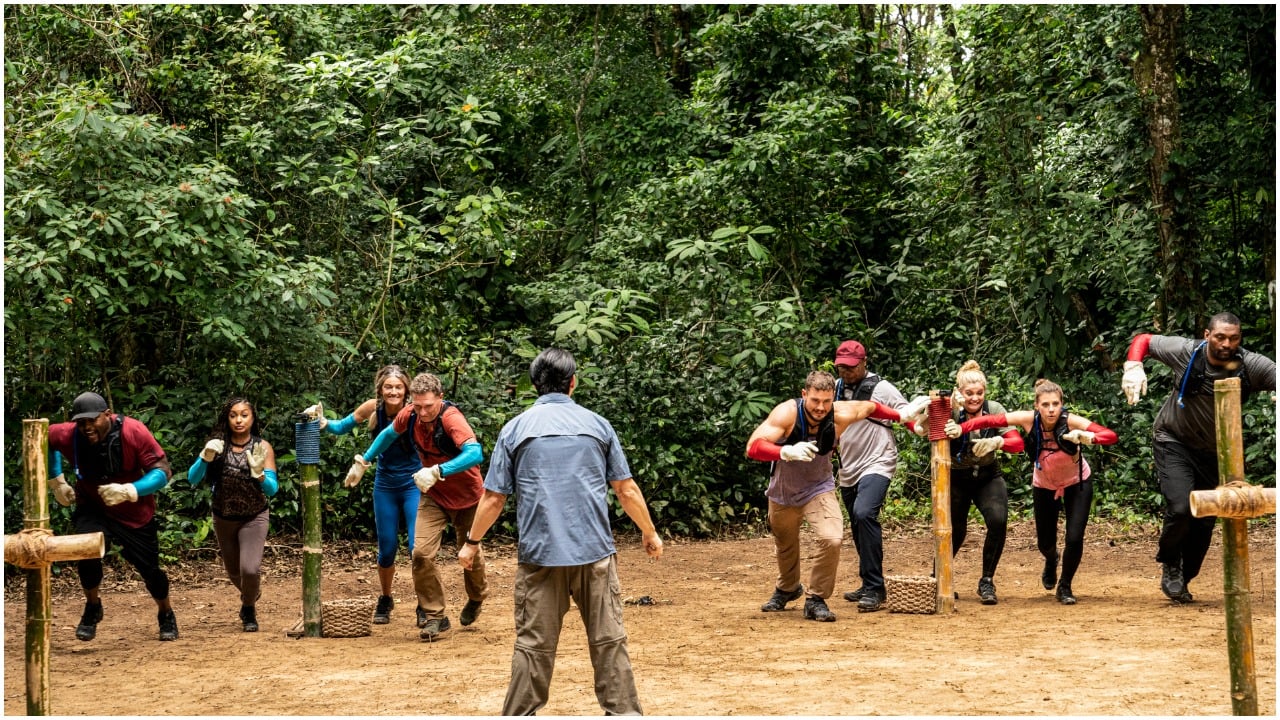 Lauren Alaina's net worth is $800,000
Georgia-based country singer-songwriter and actor Lauren Alaina Suddeth (27) rose to fame in 2011 when she competed on American Idol Season 10, placing runner-up. Her debut album, Wildflower, became the highest-selling digital album for a country female's debut, and she has won several country music awards. Alaina's net worth is $800,000.
Colton Underwood's net worth is $1 million
Remembered from his time as The Bachelor, Colton Underwood (30) has a net worth of $1 million. Before appearing on the reality TV dating series, he played Division 1 football at Illinois State. He was signed as an undrafted free agent to the San Diego Chargers in 2014 and spent time on the Philadelphia Eagles and Oakland Raiders' practice squads.
RELATED: Colton Underwood from 'The Bachelor' Says He's Not Getting a Prenup – Some Fans Think He's Making a Mistake
Jodie Sweetin's net worth is $2 million
Mostly known for her portrayal of sarcastic middle child Stephanie Tanner in ABC comedy Full House and Netflix sequel to the series, Fuller House, Jodie Sweetin (40) has a net worth of $2 million. The role has become her most famous to date, although she has appeared in several other shows. The actor competed in Dancing With the Stars Season 22, where she finished in sixth place.
Eboni K. Williams's net worth is $3 million
Lawyer Eboni K. Williams (38) co-hosted Fox News Specialists afternoon show, a WABC Radio show, and Revolt TV's State of the Culture. Most recently, she became the first Black cast member of The Real Housewives of New York City. Her net worth is currently listed at $3 million.
Craig Morgan's net worth is $4 million
Country music star Craig Morgan Greer (57) has released 10 studio albums that have produced seven top 10 singles, including the number one hit, "That's What I Love About Sunday." He currently has a net worth of $4 million.
Mike Singletary's net worth is $8 million
Super Bowl-winning linebacker Mike Singletary (63) currently has a net worth of $8 million. He coached for several NFL teams following his football career, including the Baltimore Ravens and San Francisco 49ers, most recently as the defensive coordinator for spring league TSL Generals.
Paulina Porizkova's net worth is $10 million
Swedish model Paulina Porizkova (56) became the first Central European female to cover the Sports Illustrated swimsuit edition. She also earned the most lucrative modeling contract at the time from Estée Lauder, for $6 million, and participated on the judging panel of America's Next Top Model during Cycles 10-12. The model has an estimated net worth of $10 million.
Metta World Peace's net worth is $30 million
The former NBA champ, then known as Ron Artest (42), legally changed his name to Metta World Peace in 2011 before changing it again to Metta Standiford-Artest in 2020. Following his basketball career, he has competed on Dancing With the Stars and Celebrity Big Brother Season 1. Artest's net worth is $30 million.
Ray Lewis's net worth is $35 million
Remembered for spending his 17 years in the NFL with the Ravens, two-time Super Bowl champ Ray Lewis (46) has a net worth of $35 million. Celebrity Net Worth lists him earning around $95 million in salary alone throughout his career.
Beyond the Edge airs Wednesdays on CBS.
RELATED: 'Dancing with the Stars': The Real Reason Ray Lewis Dropped out of the Competition