Bianca Censori Is Kanye West's New Wife; Who Is She?
Plot twist. Kanye West is once again a married man. Since splitting from his ex-wife, Kim Kardashian, (with whom he shares four kids), West has been romantically linked to a number of women. However, the rapper seems to be getting serious once more with one Bianca Censori. The pair reportedly tied the knot in a secret ceremony on Thursday, January 12. While no marriage license has been filed for the couple, they were spotted wearing rings in Beverly Hills. But just who is Censori?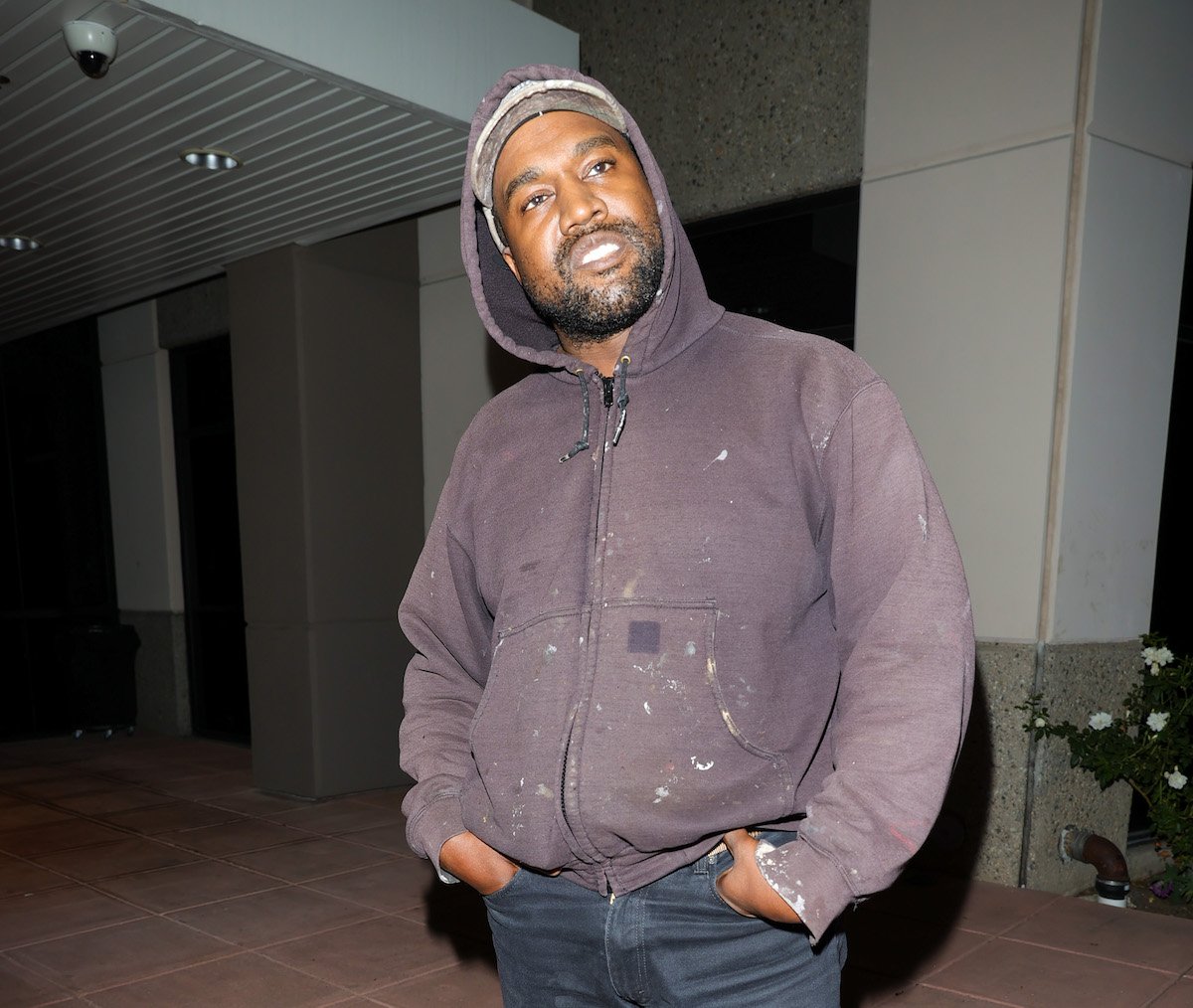 What is the age difference between Kanye West and his new wife, Bianca Censori?
There is quite an age gap between West and his new wife. Back in 2016, Censori gave an interview with iD. Back then, she listed her age as 21 but didn't share her exact birthday. This puts her age at around 27, though she could potentially turn 28 this year. Ye, on the other hand, is 45 and will turn 46 in June. Thus, the age difference between him and his new bride is around 18 years.
What does Censori do for a living?
It seems that West and his new wife may have connected through work. According to her LinkedIn page, Censori is the Architectural Designer at YEEZY and has held the position since November 2020. Prior to working for her husband's brand, she worked for two other companies: DP Toscano Architects and Kelektiv.
But it seems that the designer has an entrepreneurial spirit as well. After graduating high school, she started her own brand, Nylons Jewellery. The brand was around for about four years. In the aforementioned interview with iD, Censori shared how she started her own brand. "I started playing around with mesh, then putting crystals inside the meshing, just making really simple thin chokers," she shared. "I started selling those, and from there, it slowly kept growing. Once I started architecture, I still wanted some sort of creative outlet, so I kept making jewelry as something to do on the side, and it grew into a business!"
Does the woman Ye married have an Instagram page?
It seems like Censori is focused on keeping her life private these days. Though she had an Instagram page (@bianca.censori) at one point in her career, it has since been deactivated. However, one social media platform that she seems to keep active is her Pinterest page. Considering she is a designer, it makes sense that she'd keep up with a visual mood board.
Where is Censori from?
Though Censori spends a nice chunk of time in Los Angeles, she's actually not an American. The designer hails from Melbourne, Australia. She seems to enjoy spending time back home and actually splits her time between the two cities. "In Melbourne, I can cultivate my creativity, and LA is where I apply it," she shared in an interview with Vogue, back in June of 2022.  It'll be interesting to see if Censori continues to be bi-continental now that she's a married woman. Of course, since her marriage to West isn't legally binding, only time will tell.