'Big Bang Theory': Mayim Bialik Thinks Melissa Rauch Represented 1 Important Quality of Female Scientists
Mayim Bialik shouts out her 'Big Bang Theory' co-star, Melissa Rauch, whom the Ph.D. says also represent important aspects of women in science.
The Big Bang Theory cast a real neuroscientist when Ph.D. Mayim Bialik joined the cast as Amy Farrah Fowler. Bialik's co-stars were not actual scientists, but she said they still offer good representation for the sciences on television. In a recent interview, Bialik shouted out co-star Melissa Rauch as Bernadette specifically.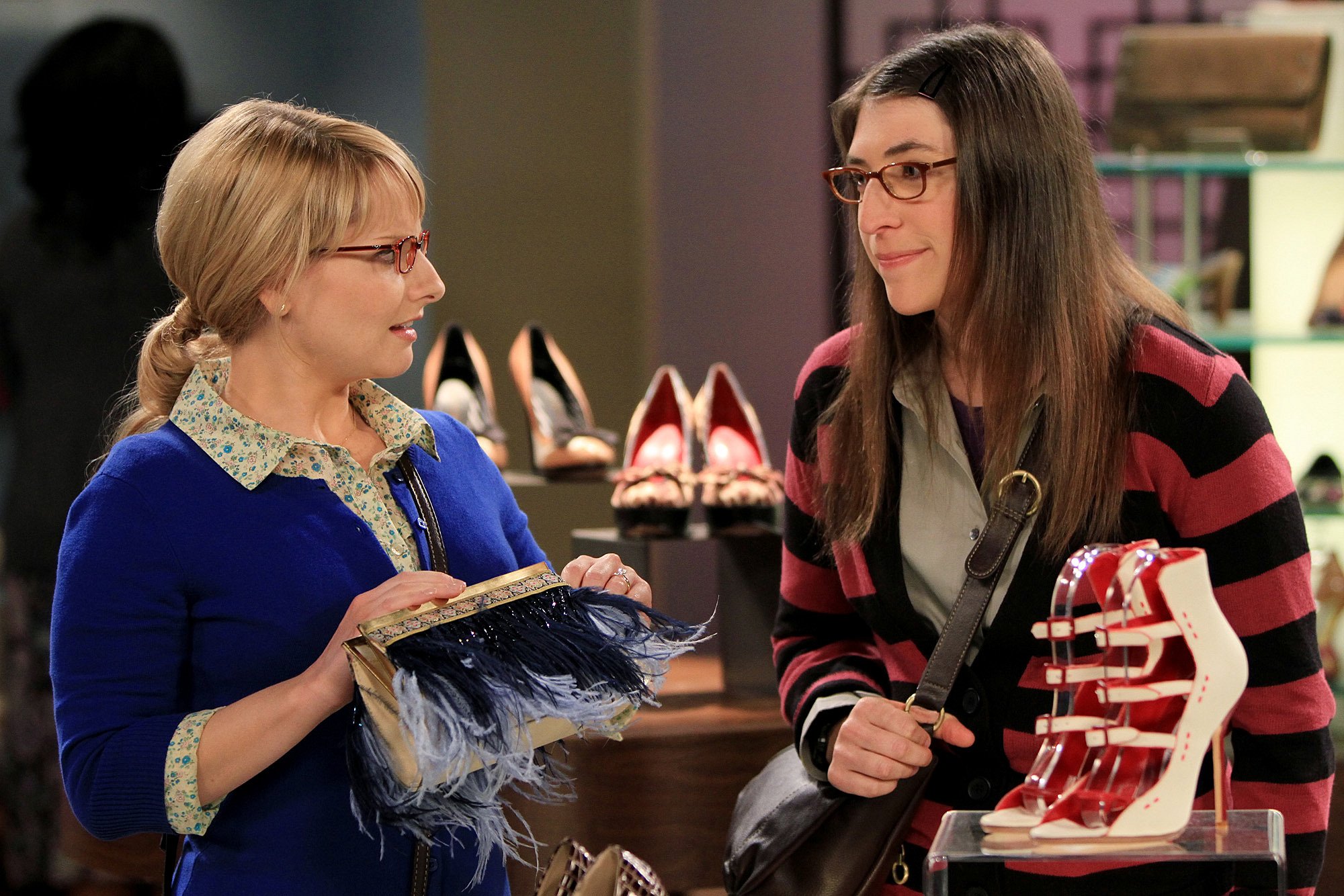 Bialik was a guest on The Hollywood Reporter's TV's Top Five podcast on Feb. 4 to discuss hosting Jeopardy! She reflecting on The Big Bang Theory and her own science background. Bialik explained how the show was good for representation. 
Melissa Rauch's Bernadette changed the way 'Big Bang Theory' audiences viewed scientists
The Big Bang Theory had a diverse group of scientists (except for Penny), with diverse personality types. Rauch put on a high pitched voice as Bernadette. Bialik appreciated that she showed female scientists were just as diverse. 
"I do think it's important to acknowledge in terms of representation, Melissa Rauch who played Bernadette, she was a character who played also a scientist," Bialik said on TV's Top Five. "She played someone who works in the pharmaceutical industry but as a molecular biologist type. And I think it's really important to point out that women with 'voices' like the voice that Melissa would put on, that's not a voice you would normally associate with 'That's a scientist woman.'"
Mayim Bialik knows scientists like Bernadette
As a woman in the sciences, Bialik confirmed that women like Bernadette are part of the scientific community.
"I think that's the kind of really neat thing when people ask me about Chuck Lorre and female representation, this, that, and the other," Bialik said. "Absolutely those are things to talk about that are interesting. But what I think is most interesting as a scientist and as a woman in science is that there are all different kinds of women scientists. So I think it's also really special that I got to be part of a show that was showing different kinds of women who both played smart." 
Mayim Bialik approves the 'The Big Bang Theory' 
Bialik herself is a rare case of a scientist who is also an actor. Actors faking it have done just as much good for representation. 
"So yeah, you don't need to be obviously a neuroscientist to play one on television," Bialik said. "It helps more in terms of memorization but Jim Parsons, he clearly is not a brilliant physicist and is a phenomenal actor." 
The questions on Jeopardy! are not exactly the same as Bialik's Big Bang Theory lines. However, the show is also improving representation by making Bialik and Katie Couric the game show's first female hosts.
"A lot of my Jeopardy! comfort that I'm trying to find comes more from being an actor in terms of presence, in terms of memorization, in terms of being able to anticipate what's going to happen, in terms of improv," Bialik said. "Those are more acting and performance skills. As an academic, I was a science communicator which means I taught after getting my doctorate, I taught junior high and high school neuroscience and biology. And my job was to make things make sense."