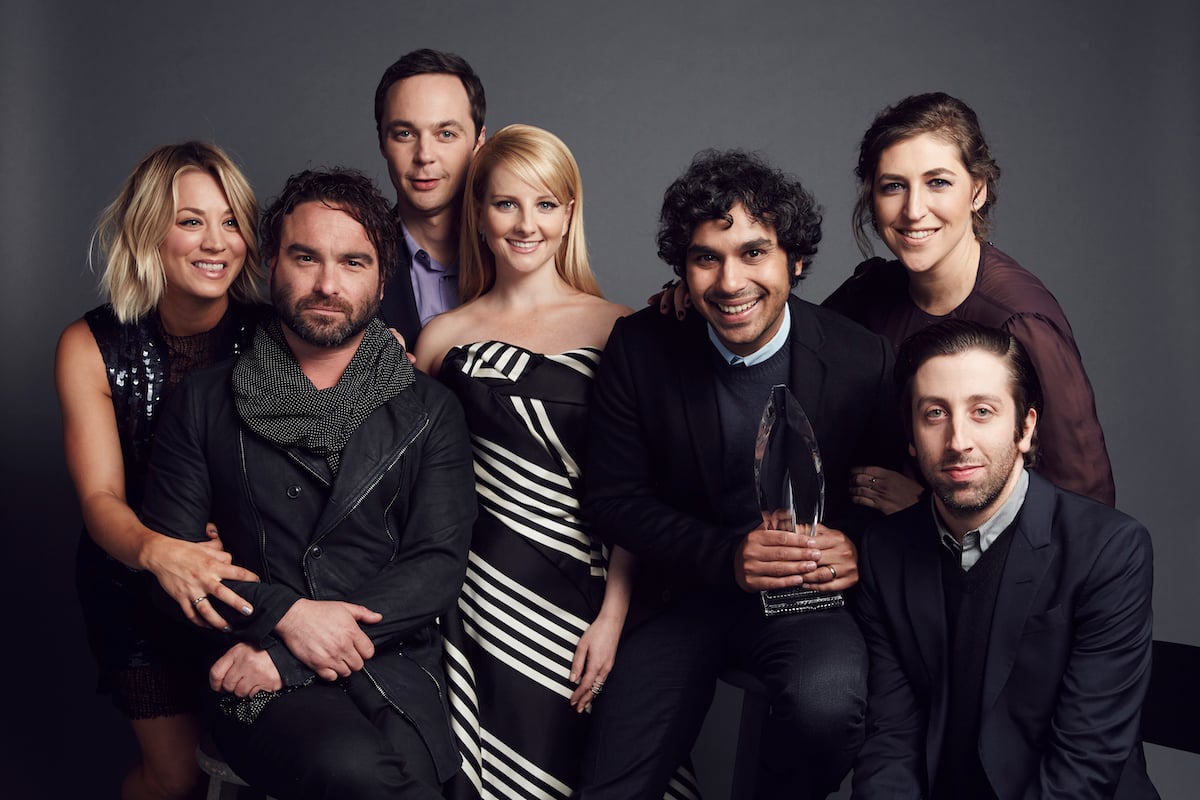 The Big Bang Theory
The Big Bang Theory is an American sitcom TV series created by Chuck Lorre and Bill Prady. It aired on CBS from September 2007 to May 2019.
The popular series follows the lives of Leonard Hofstadter (Johnny Galecki) and Sheldon Cooper (Jim Parsons), who are both physicists at Caltech and share an apartment in Pasadena, California. It also involves Penny (Kaley Cuoco), an aspiring actor who lives down the hall, as well as Leonard and Sheldon's friends, Howard Wolowitz (Simon Helberg) and Raj Koothrappali (Kunal Nayyar).
Through the seasons, other supporting characters became main characters, including Amy Farrah Fowler (Mayim Bialik), Bernadette Rostenkowski (Melissa Rauch), and Stuart Bloom (Kevin Sussman).
Filmed in front of a live audience, The Big Bang Theory was produced by Warner Bros. Television and Chuck Lorre Productions.
---
Genres: Sitcom
Premiere Date: Sept. 24, 2007
Cast: Johnny Galecki, Jim Parsons, Kaley Cuoco, Simon Helberg, Kunal Nayyar, Mayim Bialik, Melissa Rauch, Kevin Sussman.
Where to Watch: CBS, HBO Max
---
Read the latest articles about The Big Bang Theory.