'Big Bang Theory' Star and Neuroscientist Mayim Bialik Explains Why Tik Tok Is Good For You
Mayim Bialik didn't just play a neuroscientist on The Big Bang Theory. She actually is one. Bialik got a Ph.D. in neuroscience from UCLA. So when Bialik talks about your brain, you can take her word. She has some good news for TikTok fans. TikTok dancing is actually good for you! 
Bialik was a guest on The Kelly Clarkson Show on July 9 speaking with Clarkson via video chat. Clarkson saw her TikTok challenge on YouTube, so sought her advice as a scientist. Here's what she said. 
Mayim Bialik learned about Tik Tok after 'The Big Bang Theory' ended
Bialik has had some time off since The Big Bang Theory ended in 2019. She's had even more being home with her kids in quarantine. She became curious about TikTok when her oldest son, Miles, was scrolling through his phone.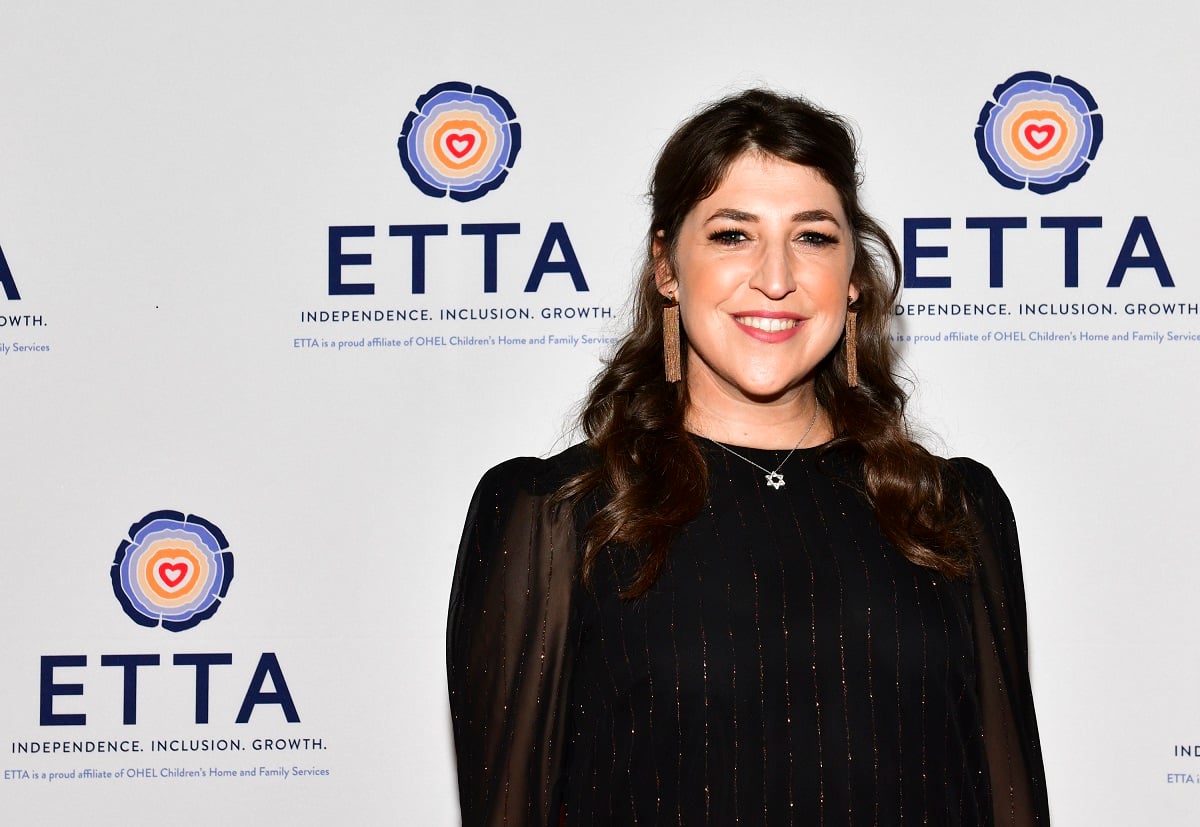 "I think that anyone with children is probably observing them playing a lot more video games than you had planned this summer because of the quarantine," Bialik said. "So one of the things I've been trying to do is find any way to engage with them or connect with them. My older son who's 14, he's always on his phone and usually he's scrolling through TikTok."
Mayim Bialik tried TikTok for herself
Bialik didn't join TikTok herself, but she did try to join the club. Here is the YouTube video of Miles trying to teach Bialik proper TikTok dances.
"I have a YouTube channel," Bialik told Clarkson. "We did a video that we posted on YouTube of me basically saying to my kids, 'What is TikTok? How do I do it?'
Do Tik Tok dances for your health
Clarkson asked Bialik, as a neuroscientist, if TikTok was good for you. As long as it involves intense dancing, it is!
Any movement is good, especially for your mood, especially during quarantine.That kind of movement stimulates serotonin. Also doing something that's enjoyable, it increases the amount of happy hormones that are in your brain and in your body. Also, things like adrenaline are important. Getting your heart moving, because I literally feel like I've been barefoot for three months sitting on the couch. Any time that I'm doing something other than walking to the fridge or the bathroom, it feels like a real accomplishment. It's good for your brain. It's good for your physiology.

Mayim Bialik on The Kelly Clarkson Show, 7/9/2020
It's difficult to find places to exercise with gyms closed and people hopefully abiding by social distancing rules in public. TikTok is an easy way to get pumped up.
"That's one of kind of the only things, especially in the heat of the quarantine, it's really one of the only things that we have been able to do is just move our bodies," Bialik said. "Sometimes it's TikTok dances. Sometimes it's vigorous walking."