'Big Brother 21' Winner Jackson Michie Deleted Instagram Pictures With Holly Allen Following Breakup
'Big Brother 21' winner Jackson Michie deleted nearly all of his Instagram pictures with ex-girlfriend Holly Allen following their public breakup.
Big Brother 21 winner Jackson Michie and runner-up Holly Allen dated for nearly a year before they decided to part ways. While she's appeared on a couple of podcasts after their breakup, Michie has remained silent. However, he seemingly made a statement by removing all his pictures with his ex off his Instagram account.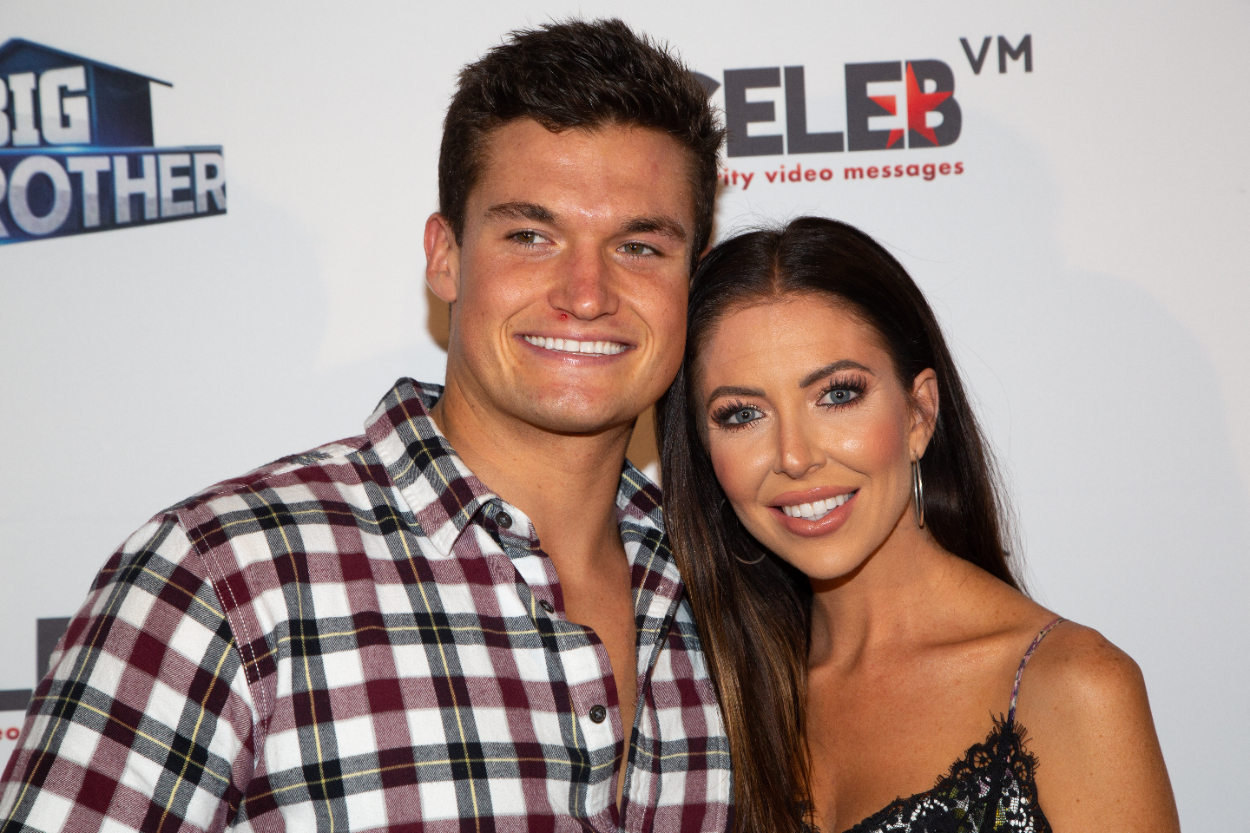 Jackson Michie met Holly Allen on 'Big Brother 21'
31-year-old Holly Allen and 24-year-old Jackson Michie met while competing on the 21st season of Big Brother. They were a part of the same majority alliance and later began a romantic relationship in the house.
During Week 5, Allen's pre-existing relationship with houseguest Kathryn Dunn placed a huge target on the couple's backs and alienated them from their allies.
Nonetheless, the showmance made it to the final two seats, mainly because of Michie's record-breaking competition wins. He won the game over his girlfriend in a 6-3 vote, and the two continued their romance after the show.
They moved into a Los Angeles-based apartment together in January 2020 and adopted a dog five months later during the COVID-19 pandemic. A few weeks after they brought home their puppy, the couple announced that they were parting ways.
Jackson Michie and Holly Allen broke up after nearly a year
In June 2020 Instagram posts, the BB21 stars explained they were moving in separate directions. They went public with their breakup shortly before Michie's 25th birthday that he ended up spending with Big Brother former houseguests Brett Robinson and Jack Matthews in Las Vegas.
He continued hanging out with Robinson at his apartment while Allen spent time living on her friends' couches before finding her own place. The former pageant beauty opened up about her breakup in a July 2020 podcast in which she explained the two seemingly split for no reason, making her feel like her life "had been uprooted out of nowhere."
She also revealed they struggled to transition back into the real world, mainly due to the hate they received from fans who were angry with Michie's behavior in the house.
Additionally, the BB21 runner-up admitted age might have played a role in their breakup as they currently have different priorities. Michie has not done any interviews since his public split.
Jackson Michie deleted Instagram pictures including Holly Allen
Although the 25-year-old has remained silent regarding his breakup, he has remained active on social media, namely Instagram. A few weeks after the announcement, Michie admitted he had "one of the hardest days I've had in a while" in a lengthy Instagram post.
Additionally, the 25-year-old and Dunn unfollowed each other at the beginning of the year when she and Allen got into a verbal altercation. However, the two began following each other again after the breakup and commented back and forth on a recent post.
Michie has also deleted nearly all the pictures he's uploaded of himself and his then-girlfriend. On the other hand, Allen has yet to remove any of her photos featuring Michie. The two have also seemingly blocked each other as their handles are no longer showing up in any previously tagged pictures.
Big Brother 22: All-Stars returns Aug. 5 at 9 p.m. EST on CBS.