'Big Brother 22': Janelle Pierzina Thought of Making Nicole Franzel Cry After Failed Diss
Janelle Pierzina is the latest evicted houseguest of the Big Brother: All-Stars house. The reality TV personality was a big target coming into the game as she is one of the legendary players. One particular housemate she did not get along with was Nicole Franzel. The Big Brother 18 winner was gunning for Pierzina from the start and ultimately got her wish last Thursday.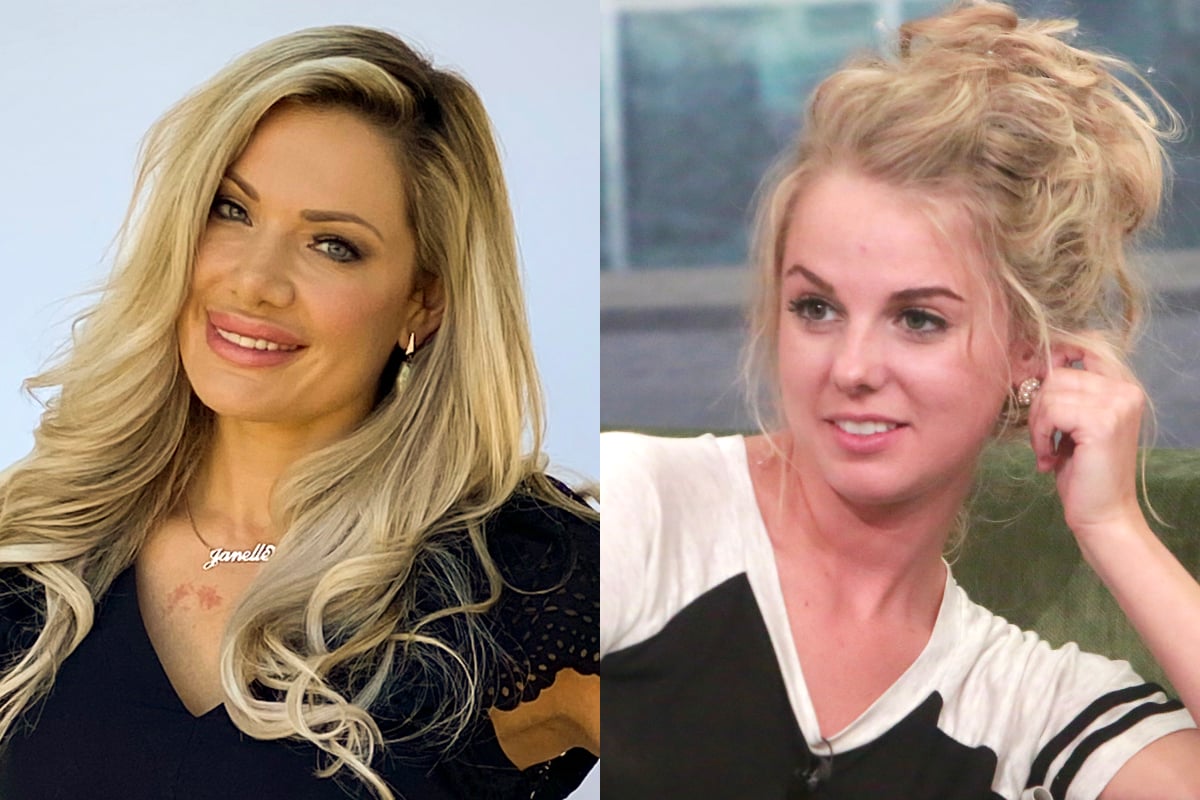 Nicole Franzel fails at insulting Janelle Pierzina
There was always tension between Franzel and Pierzina from the beginning of Big Brother 22. The strain comes from an incident between Franzel and another Big Brother legend, Rachel Reilly. They all participated in a season of The Amazing Race and fell out gravely.
Franzel got to work on the house by planting seeds and even crying about how scared she was of the Pierzina. Throughout the game, Franzel was going around trashing the BB icon to make her a threat to everyone else.
For this season of the CBS reality series, the "have nots" choose their replacements. After a week of living in subpar conditions, Franzel picked Pierzina to be a "have not" for the week.
"OK, I'm just going to pick someone that hasn't done it before and likes to talk about me… Janelle," Franzel said without hesitation.
Franzel thought that she did something major by that diss to Pierzina, which many fans thought it was weak.
"Oh my God, did I just say that out loud?" Franzel said in the diary room. "It was like my inner thoughts like just blurted out."
RELATED: 'Big Brother 22': Julie Chen Finally Breaks Silence on Unexpected 'Golden Rule' Sign-Off
Janelle Pierzina confronts Nicole Franzel
For Pierzina, being chosen by Franzel was not a surprise as she the latter had been planning to do it all week. Moments after the ceremony, Franzel was rattled by herself and believed Pierzina was going to come at her harshly.
"Nicole has been on my radar since day 1 because she plays a snake game, she likes to play victim, she likes to backstab and lie and then cry about it," Pierzina said. "She doesn't like confrontation, but guess what? I do."
Franzel continued to talk about the moment she nominated Pierzina and the latter overheard her and called her out.
"It just kind of came out, I didn't plan it," Franzel explained as Pierzina is seen walking into the living room.
"Nicole, just stop," Pierzina confronted Franzel.
"I didn't plan it," Franzel repeats.
"Bit*h stop," Pierzina said as she walked away.
RELATED: 'Big Brother: All-Stars': Julie Chen Debuts New Sign-Off Quote After Confusing Fans Last Week
What Janelle Pierzina really wanted to do
After that incident, Pierzina was nominated for eviction and was ultimately voted out of the house on Thursday night. Since then, the real estate agent has given interviews to talk about her experience in the house. One of the questions was precisely about this moment and what really went through her head at the time.
"I wanted to rip her to shreds, is what I was thinking," Pierzina told Us Weekly. "I wanted to make her cry because it's very easy to do so. But at the end of the day, I'm a mother of three so I didn't do it."
RELATED: 'Big Brother 22': Julie Chen Left Speechless After Eviction Vote Shocking Fans
When Pierzina was evicted, Franzel's pettiness got the best of her and revealed in her goodbye message that she had uninvited the former to her wedding.
"I was never going to go anyway," Pierzina revealed. "I appreciated the "Save the Date" card and the wedding invite, but I was never going to that wedding. When she backstabbed Rachel Reilly, she completely lost me as a friend. Period."
Big Brother 22 airs Wednesday, Thursday, and Sunday nights at 8 p.m. ET on CBS.