'Big Brother: All-Stars': Julie Chen Debuts New Sign-Off Quote After Confusing Fans Last Week
Julie Chen is changing things up for 'Big Brother 22.' After confusing fans with her sign-off, she debuted a new quote marking the trend of something different every week.
Julie Chen is synonymous with Big Brother as she has been the show's host since it made its debut in the year 2000. The television personality is the housemates only contact with the outside world while they are playing the game. With the All-Stars season, Chen has changed things up a little bit and debuted a new sign-off phrase after confusing fans a week before.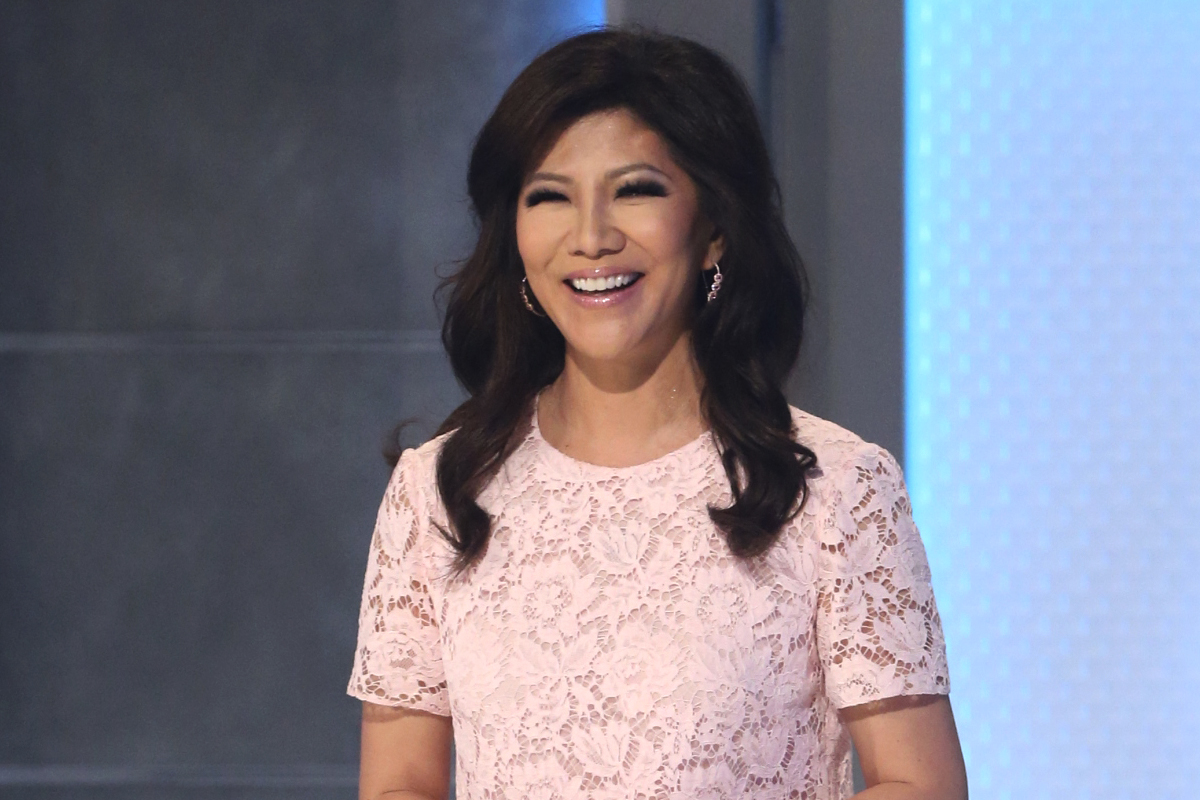 What was Julie Chen's controversial phrase?
For Big Brother 22, the world on the outside has changed dramatically. We are all living through a pandemic and there has been a call for equality to authorities from citizens that are treated unfairly. Chen started signing off the show using a different phrase, which caught fans off guard at first.
On the eviction episode that aired on Thursday, August 13, Chen threw a curveball that no one saw coming by reminding viewers of the "Golden Rule."
"From outside the Big Brother house, I'm Julie Chen Moonves, and remember the Golden Rule, do unto others as you would have them do unto you. Good night," Chen said before signing off for the night.
Fans were taken aback as it's unusual for Chen to go off-script. Back in 2018, Chen's husband Les Moonves was ousted from CBS following allegations of sexual harassment.
As a sign of solidarity to her husband, Chen started singing off the show using her married last name. The change shocked fans and was met with mixed reviews. However, Chen using both of her last names has become standard now.
Julie Chen explains change
After Chen mixed it up with a new sign-off quote, fans thought it was part of the game and a new twist Big Brother was throwing in. Although the conspiracies sounded exciting, the CBS host denied it had anything to do with the game itself.
"I mentioned the Golden Rule because I believe that if EVERYONE followed that principle we'd ALL be better off as a society, as a nation, as a world," she told Entertainment Weekly. "I chose to close with those words because Black Lives Matter and now is the time to speak up."
Chen wanted to acknowledge what was happening in the world and remind people to treat each other with respect.
"If the number of Black lives that have been taken happened to people of your heritage, you would be saying (fill-in-the-blank) Lives Matter," she continued. "It's my faith in God that is getting me through these uncertain times. We CAN be better. Why not try? It can't hurt. It can only help. Most of all, it'll help the person who rises to the occasion."
What did Julie Chen do for her third show?
As it has become routine now, Chen changed her quote for the third show to inspire viewers at home.
"Let's eavesdrop on the houseguests," Chen said. "From outside the Big Brother house, I'm Julie Chen Moonves and remember, if you have the choice of being right or being kind, always choose kindness. Good night!"
Debuting a new quote has now marked a trend for Chen and it's safe to say she will be switching it every week she signs off the air.
Big Brother airs Wednesdays, Thursdays, and Sundays at 8 p.m. ET on CBS.